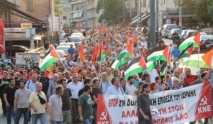 A large mobilization was organized in Athens on the 24th of July where once again the KKE and KNE expressed their solidarity with the Palestinian people and condemned the new Israeli crime that is supported by the U.S., the EU and NATO. The above mobilization was organized by the Attica Party Organization of the KKE and the Attica Organization of KNE. Dimitris Koutsoumpas, the General Secretary of the CC of the KKE participated in the mobilization, as did a large delegation of the CC of the KKE, Thodoris Chionis, the Secretary of the CC of the Communist Youth of Greece and a large delegation of the CC of KNE. The Secretary of the CC of the KKE, D. ...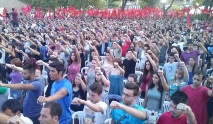 Thousands of young people from all over Greece participated in the 23rd anti-imperialist two-day event of KNE, which this year was held on the beach of Larissa (Stomio), from Friday the 4th of July to Sunday 6th of July. ...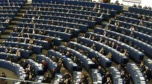 The bird, the crow, can only croak. That does not change. We underline this to Mr Papadimoulis of SYRIZA who, completely involved in the harshest anti-people mechanisms of the European Union as vice president of the EU parliament, is trying to ...
Interventions of the KKE against the banning of the CP of Ukraine
Interventions of the KKE against the Israeli aggression in Palestine