CONCRETE EXPRESSION OF SOLIDARITY WITH THE STRUGGLE OF THE FRENCH PEOPLE
D. Koutsoumbas attended the mass strike rally in Paris
Demonstrations in solidarity with French workers were held in Athens and other cities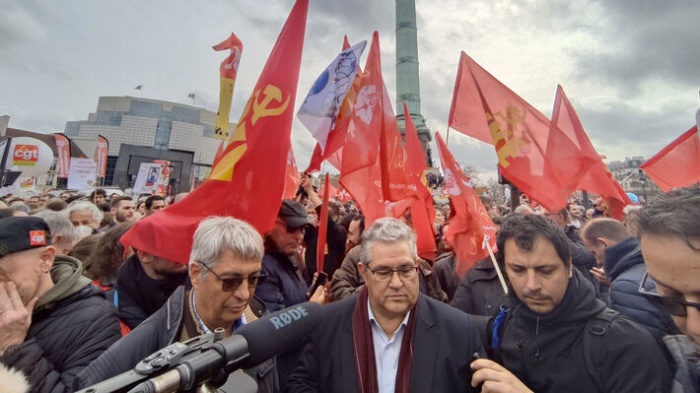 On Thursday 23/3, the GS of the CC of the KKE, D. Koutsoumbas, was welcomed with enthusiasm at the mass strike rally of the French trade unions that took place in Bastille Square, Paris, where he conveyed the solidarity of the Greek communists and the Greek working class. Later, he also delivered a speech at a meeting of the Party Organization of France of the KKE with Greek emigrants, workers and students.
In the morning, Dimitris Koutsoumbas attended and saluted the strike meeting of railway workers at the Montparnasse station and afterwards he was greeted with applause at the CGT trade union rally in the crowded Bastille Square, where he made the following statement to the media: "It goes without saying that we stand in solidarity with the struggle of the French people. We are waging a joint struggle in Greece, in France, throughout Europe, against the anti-labour policies, against the anti-popular choices of the governments in Greece, in France, throughout the European Union, against the business groups, the monopolies, so that the working people can finally win and pave the way for their own interests and not for the interests and profits of the few. It is either their profits or our lives. This is the real dilemma in Greece, in France, all over the world."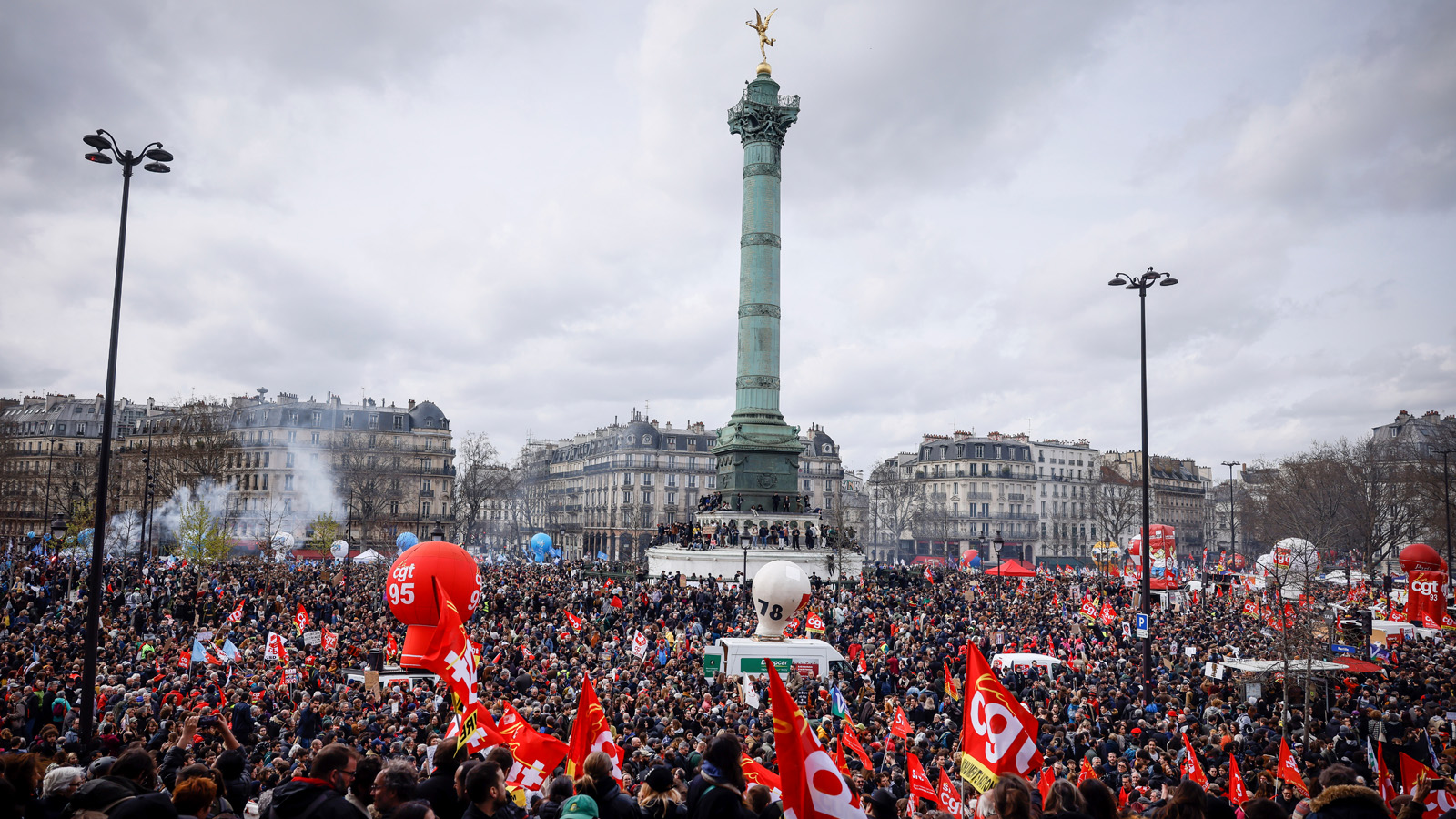 He then addressed the rally in French, conveying the solidarity of Greek communists and the working class of Greece with the struggle of the working class of France against the anti-labour pension reform of the Macron government. "Your struggle has already made history", Dimitris Koutsoumbas stressed, wishing success to the struggles of the workers of France with the well known slogan "Venceremos!".
As soon as Dimitris Koutsoumbas finished his speech, the French trade unionists offered him a scarf of the "Friends of the Paris Commune" as a souvenir. Greek emigrant strikers were also present, shouting the slogan "Worker, without you no cog can turn, you can do without the bosses". At the same time, the loudspeakers of the rally started to play "The Internationale", which was sung together by Greeks and French.
A delegation of the All Workers Militant Front (PAME) participated in the mass strike rally of the Marseille Labour Centre, where Yiannis Tasioulas, President of the Federation of Greek Builders and member of the PAME Secretariat, addressed a militant greeting, conveying the all-round solidarity of the working class of Greece.
Demonstrations in solidarity with the struggles of the working class of France were held by unions and mass organizations outside the French embassy in Athens and in other cities in Greece.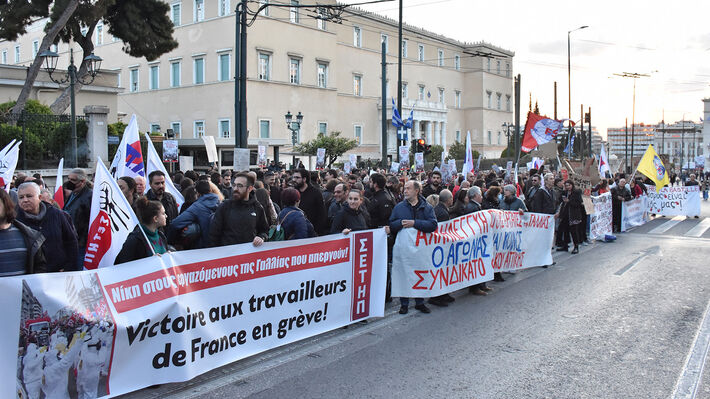 24.03.2023