PROTEST OF KNE OUTSIDE THE US EMBASSY
"End the blockade, let Cuba breathe"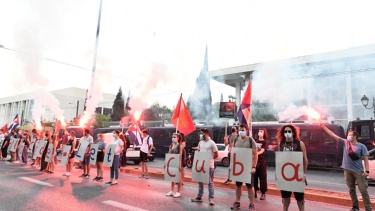 "End the blockade, let Cuba breathe" was the message sent by the Communist Youth of Greece (KNE) outside the US Embassy in Athens and the US Consulate in Thessaloniki on Friday 17 July. Members of the Organization wore banners reading the above-mentioned slogan and also lit flares.
With this mobilization, the KNE sent the message that "Cuba is not alone" and that "imperialist provocations shall not pass".
The members and friends of the KNE gathered at the Eleftheria Park, where Nikos Zacharopoulos, member of the Bureau of the Central Council of KNE, delivered a speech. Shortly afterwards, they marched to the US Embassy in Athens.
N. Zacharopoulos noted that "With today's demonstrations in Athens and Thessaloniki we shout out loud: Hands off Cuba! Imperialist provocations shall not pass! Cuba is not alone! Cuba will win!".
The protesters shouted slogans such as "Solidarity with the peoples' struggle, down with the imperialist provocations", "Your provocations won't succeed in Cuba, USA murderers of the peoples", "Imperialism will not succeed in Cuba, long live the revolution and socialism", and "Juntas, provocations, blockade, and fascism, this is imperialism!".
On the occasion of the demonstrations of solidarity with the Cuban people taking place all around the world, the Union of Young Communists of Cuba (UJC) sent a message to the KNE and the Communist Youth organizations of other countries. The message, which was read before N. Zacharopoulos' speech, is the following:

"Good morning to all comrades. We are immensely grateful for all the expressions of solidarity and accompaniment we have received from you. Once again the U. S. government and its eagerness to stifle our revolutionary process have found unscrupulous people on our island who sell their dignity to the empire and try to destabilize our socialism. We reaffirm that more than ever under the imperishable guidance and leadership of our Communist Party, we will confront this whole counter-revolutionary wave that is determined to stain our sovereignty. At the call of our President Diaz Canel to occupy the streets that belong to the revolutionaries, we shout louder than ever, "Here no one surrenders".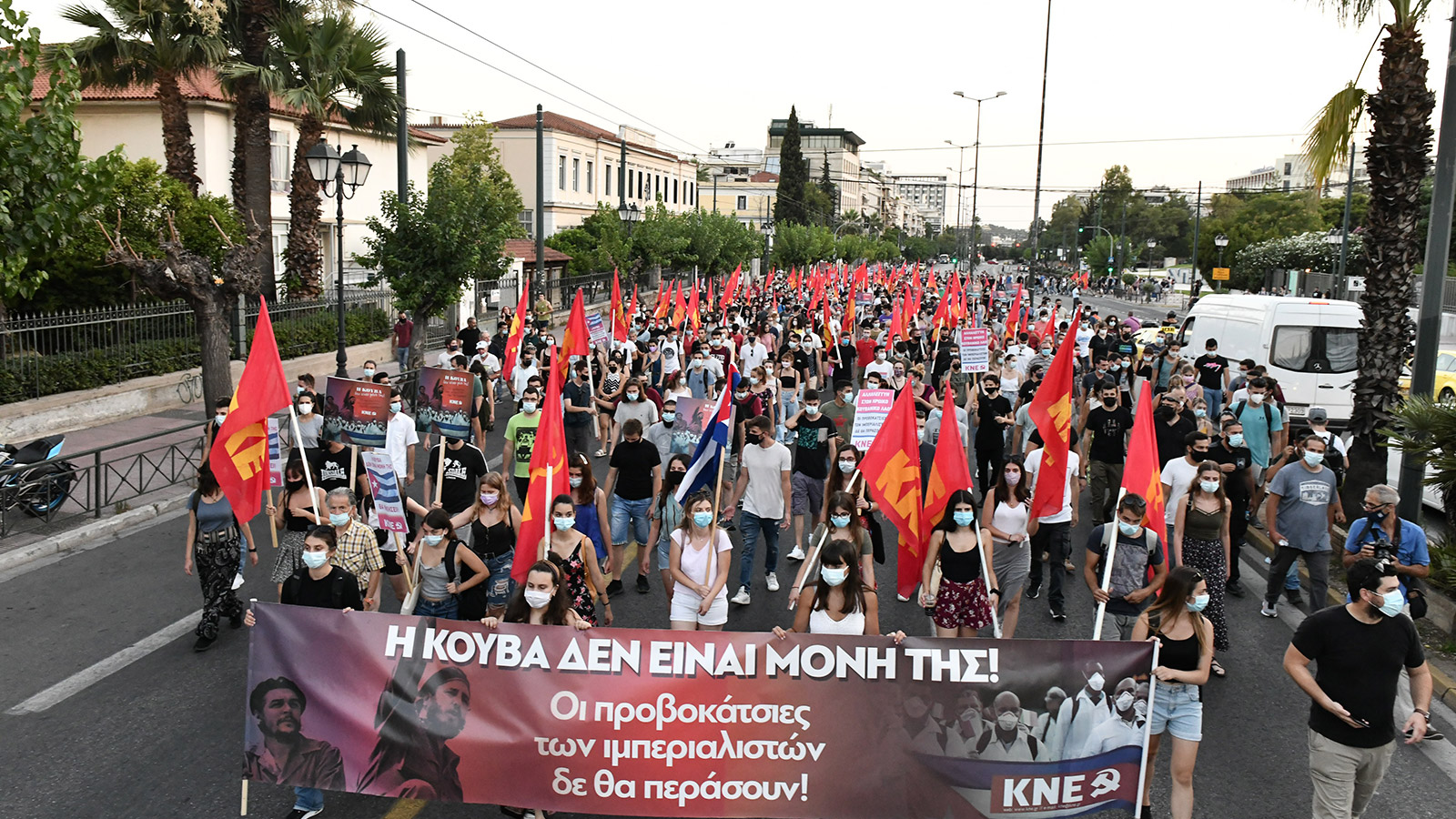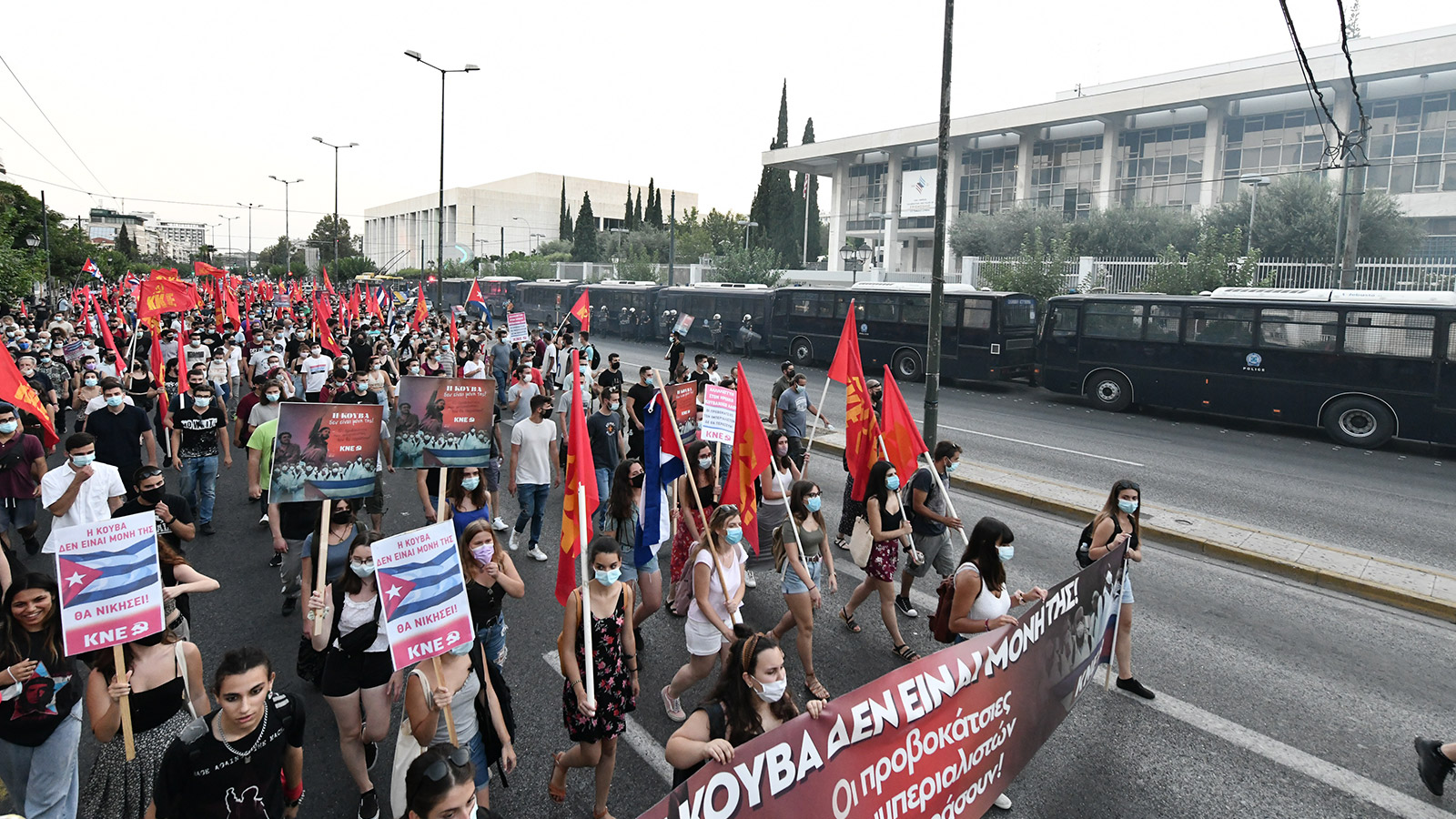 19.07.2021