Large anti-NATO anti-imperialist demonstration in Thessalonica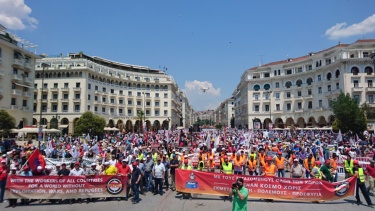 On the 24th of June 2017 the All-workers' Militant Front (PAME) organized a major national demonstration in  Thessalonica against the imperialist interventions and wars and Greece's participation in them.
As the main speaker G. Perros, member of the Executive Secretariat of PAME, stressed:
«We demonstrate and we demand:
No participation in the imperialist interventions and wars outside our borders. No involvement in the massacres of NATO and the EU. The ships, airplanes and military units must return home. No soldier must be outside our borders.
All the foreign military installations must be closed. NATO must leave the Aegean and theBalkans.
There must be a struggle against border changes, a struggle against restrictions of trade union and other liberties.
No military spending for NATO, but spending for the needs of  the workers'-people's families. NATO out of the Aegean.
There must be a struggle against nationalism, racism, chauvinism.
Solidarity with the refugees, the immigrants, solidarity with all the peoples».
 Zeljko Veselinovic, President of the Trade Union Organization SLOGA from Serbia, addressed the rally on behalf of the foreign trade union delegations from the Balkan countries, while G. Mavrikos, GS of the World Federation of Trade Unions, also spoke.
After the rally, there was a demonstration through the streets of Thessalonica to the NATO command centre located in the city.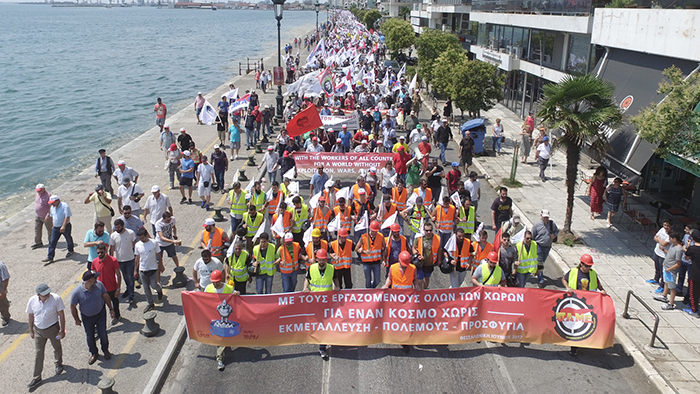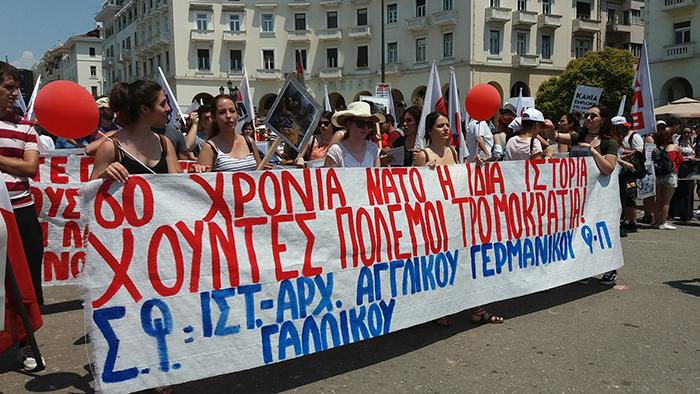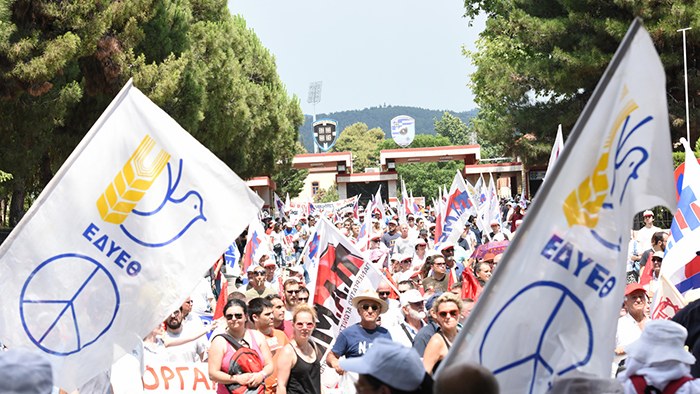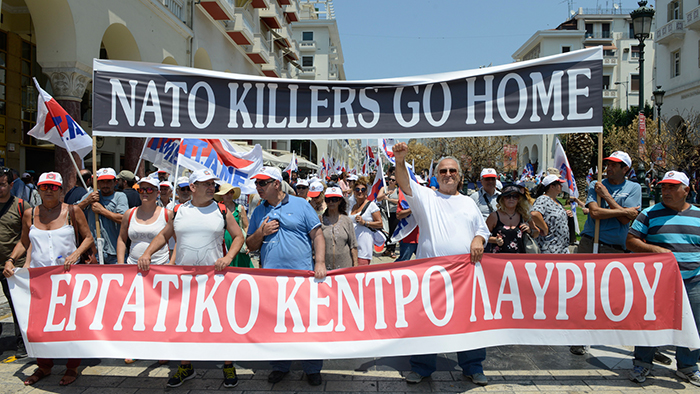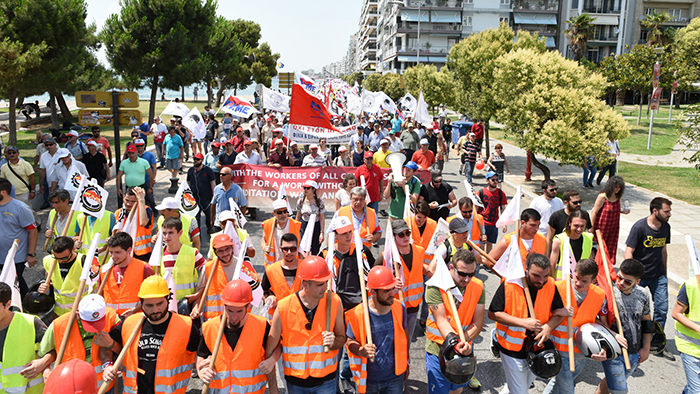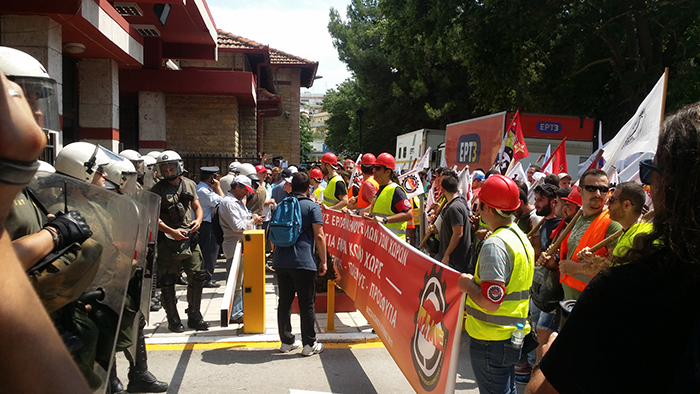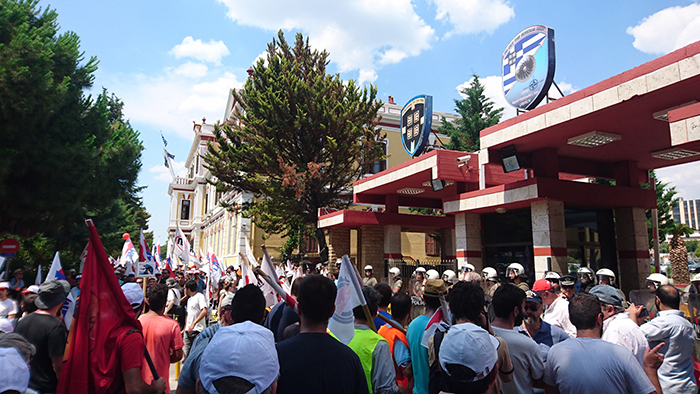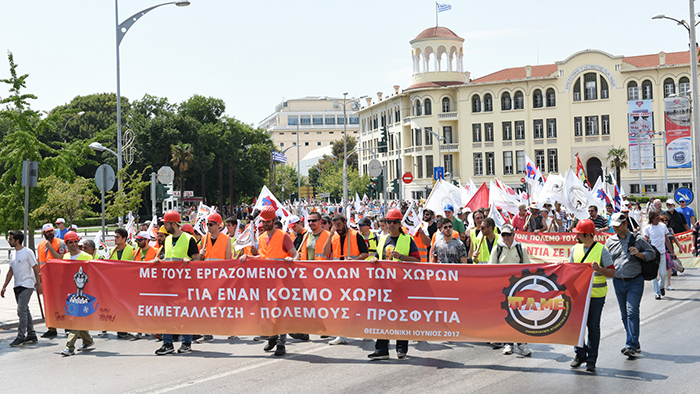 26.06.2017