Letter of Solidarity of the KKE to the CP of Sudan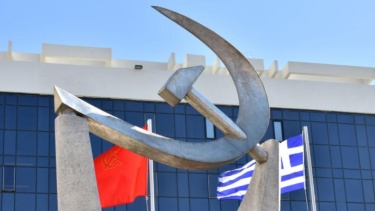 Dear comrades,
The KKE expresses our support and solidarity with the struggle of the Sudanese people for democratic and social rights against the bourgeois dictatorial regime.
It denounces the repressive machine unleashed by the authoritarian bourgeois regime against the mass and peaceful demonstrations that have swept the country, killing more than 40 demonstrators, wounding hundreds more and arresting over a thousand people, including communists and other militants.
The anti-people regime, which is supported by the imperialist unions, the World Bank and IMF, has led the overwhelming majority of the population to experience misery, hunger and poverty. At the same time, Sudan sent troops to Yemen in the framework of Saudi Arabia's invasion.
The KKE condemns these anti-people choices of the Sudanese regime, as well as the violence that has been unleashed against the working class and other popular strata of the country. It expresses the solidarity of the communists of Greece with the people of Sudan and the CP of Sudan.
In this framework, our party today sent a letter of protest to the embassy of Sudan in Athens and will continue and intensify its solidarity in the forthcoming period with the communists of Sudan and the country's struggling people.
International Relations Section of the CC of the KKΕ
9\1\2019