Mass anti-war and anti-fascist rally
On 1 November 2023, trade unions and mass organizations condemned the massacre of the Palestinian people and Greece's involvement in it, holding a mass rally and demonstration in the northern districts of Athens (Nea Ionia and Neo Heraklion).
The demand for a free Palestine permeated the banners and slogans of the workers' and pensioners' unions, the Students' Coordinating Committee, the Women's Association of the Federation of Greek Women (OGE) and the students' unions.
At the same time, the demonstrators also responded to the call of 40 trade unions and mass organizations and sent a clear message that the fascists, who tried to organize a pan-European meeting of their ilk in Neo Heraklion on the same day, are not welcome in the neighbourhoods, schools and workplaces.
"The current government, as well as all the previous ones, have spent huge amounts of money —our money— to aid the criminal alliance of NATO. They have spent our money and sweat for the so-called national interests. We cannot help but wonder: What national interests are now being served by sending frigates to the Middle East, by stripping our islands of arms and sending them to the reactionary Zelenskiy government, by deploying military missions abroad? At the same time, high prices are skyrocketing, school maintenance is inadequate, health centres are threatened with closure and the only hospital left in the region suffers from severe shortages. Large sums of money are being allocated to NATO while our needs are being neglected and our lives are deteriorating. We demand that the money be spent on education and not on the slaughterhouse of NATO" stressed the speakers at the anti-war and anti-fascist rally.
At the same time, the trade unions in Athens held a mobilization in solidarity with the people of Palestine inside the Athens International Airport "Eleftherios Venizelos", demanding:
That no support be given to the Netanyahu government and the terrorist state of Israel.
That our country does not provide bases and other infrastructure to aid the USA, NATO and Israel. That the war hawks leave Souda and Elefsina immediately. That the frigate "Psara" returns to Greece.
That all economic - political - military cooperation with the murderous state of Israel should cease.
The immediate recognition of the Palestinian state on the 1967 borders, with East Jerusalem as its capital.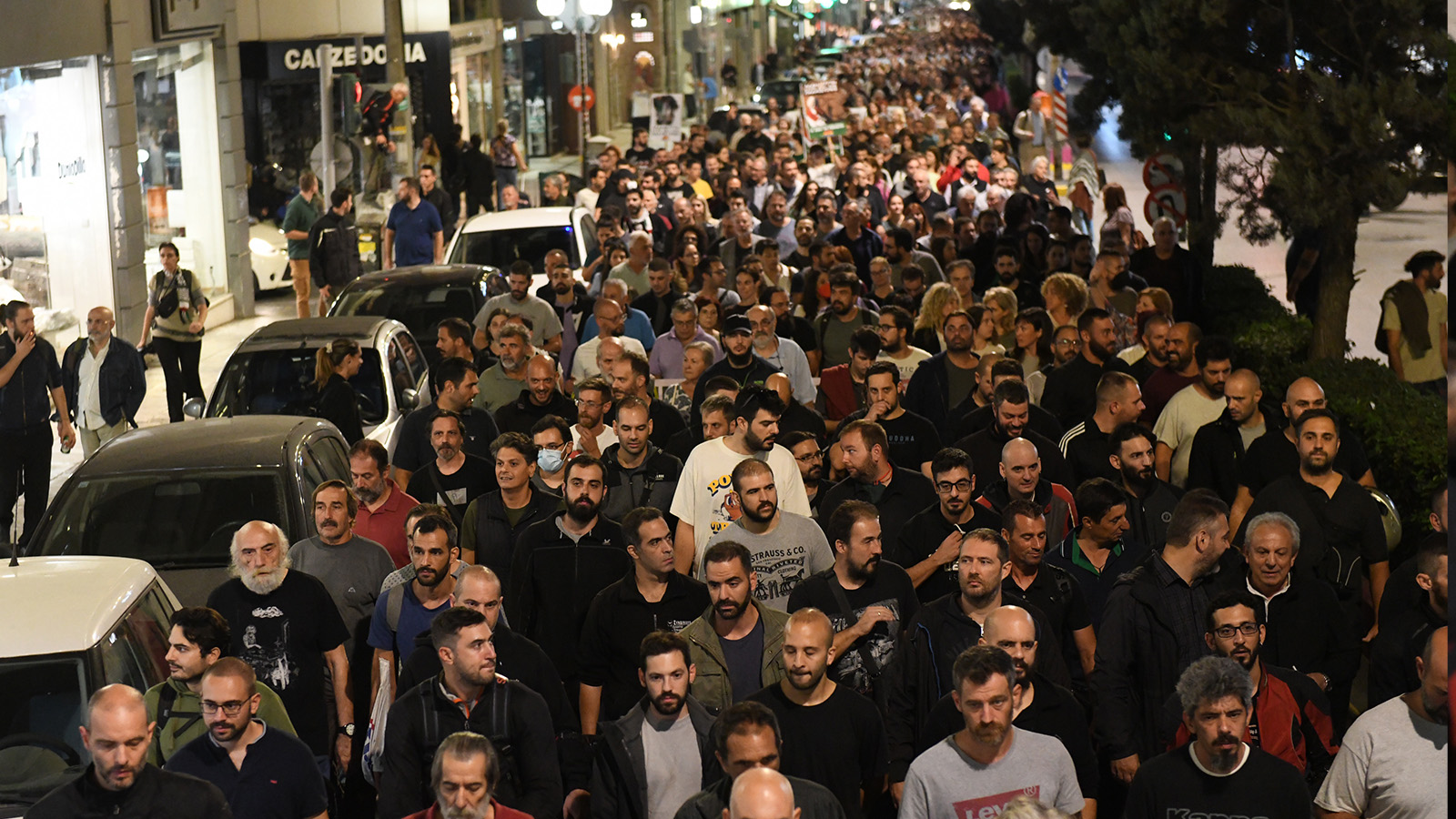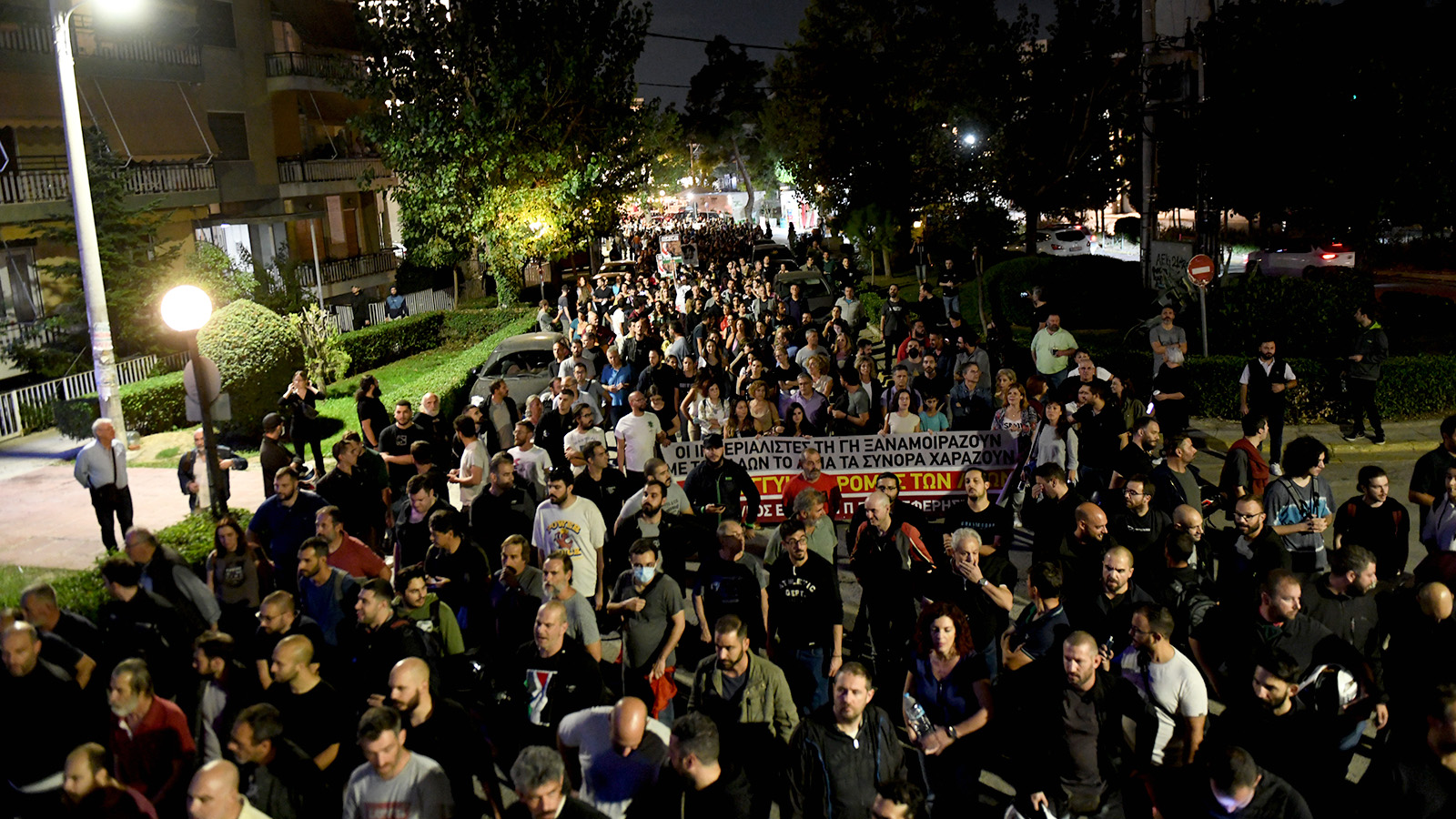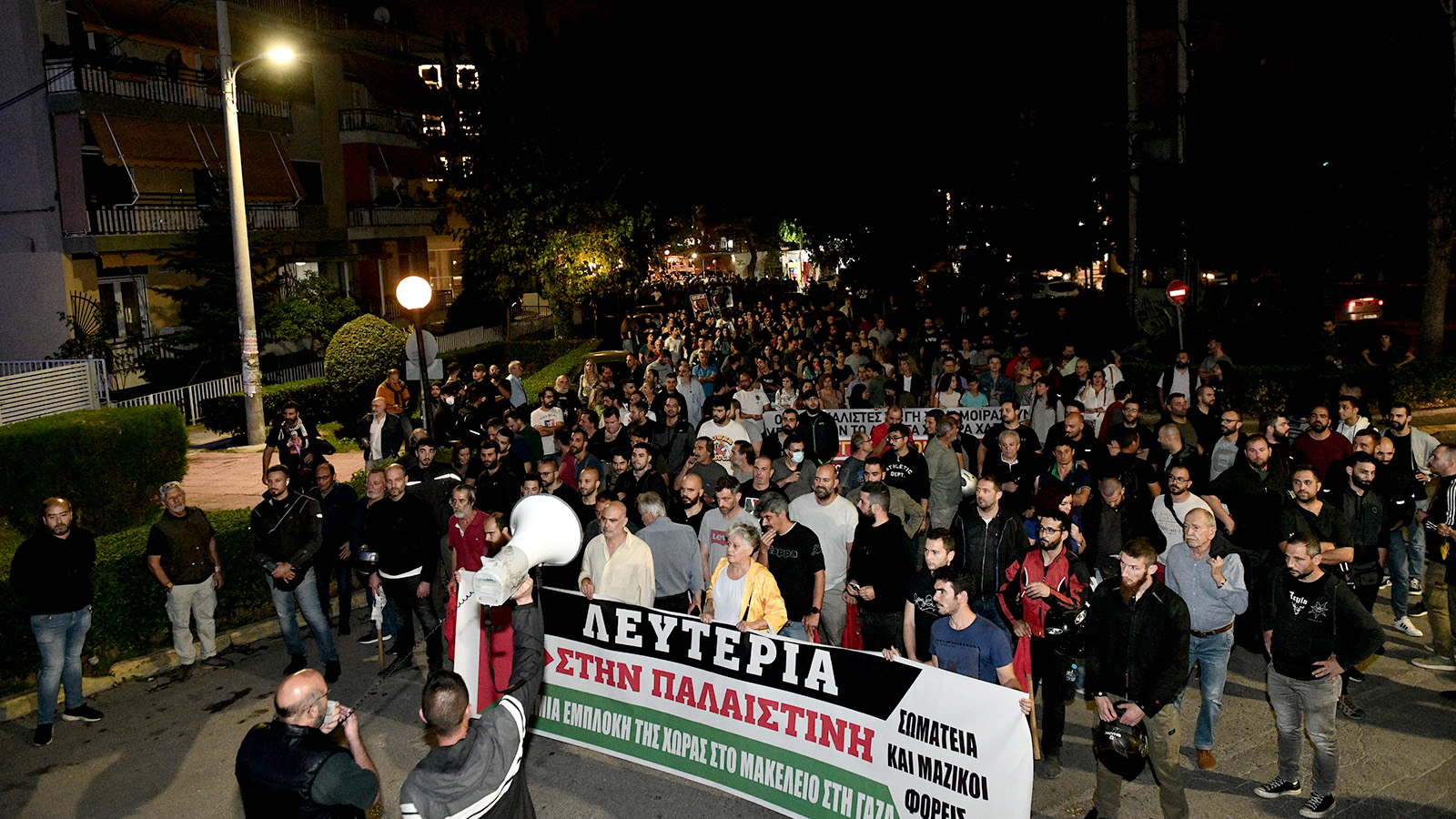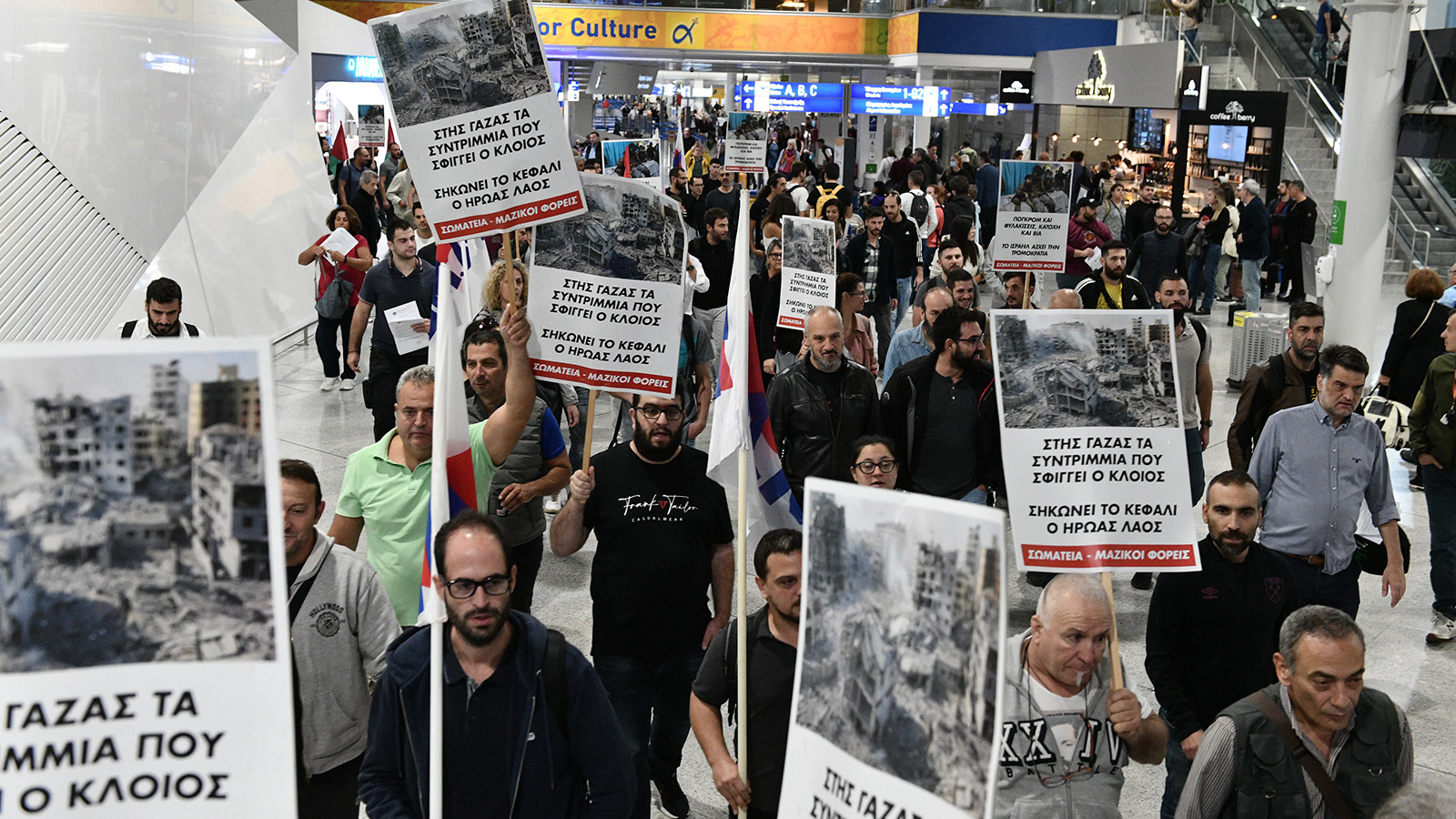 02.112023