Mass rally of trade unions in Thessaloniki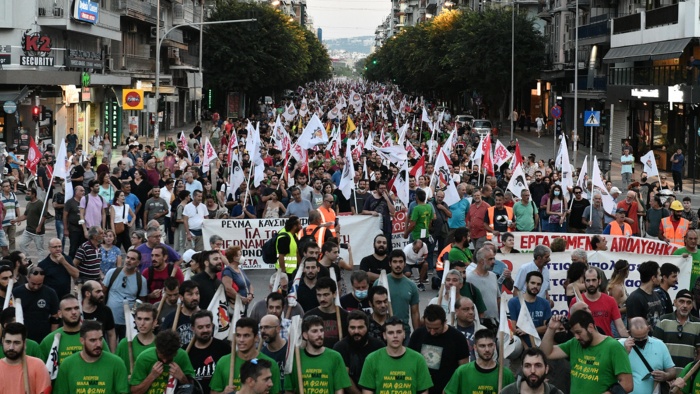 A massive response to the government and employers was given by workers, self-employed, farmers, women, and young people at the rally organized in Thessaloniki on 10 September by the All Workers Militant Front (PAME), trade unions, and mass organizations in the context of the Thessaloniki International Fair (TIF).
The mass rally highlighted the need for an escalation of the struggle of workers and the other popular strata, including the organization of a strike in the coming period, against the escalation of the attack on the income and life of the people; for wage increases, for cheap electricity and fuel for the people, for life and work with rights; against the anti-labour measures, against the policy that condemns them to poverty, wars, and crises. The popular response to the misleading announcements of the Prime Minister from the TIF, where he provided new assurances of prosperity for capital while offering peanuts to the working people and the youth, was heard loudly.
DIMITRIS KOUTSOUMBAS: Unified nationwide struggle now, no passive expectation of solutions from above
The rally was attended by the GS of the CC of the KKE, Dimitris Koutsoumbas, who stated to the media that "The working class, the Greek people can become the protagonists of the developments. No complacency! A unified, nationwide struggle is needed now. No illusions, no passive expectation of solutions from above. The workers'–people's movement must not be trapped in awaiting the elections but should come to the fore now, all together; workers, employees, farmers, self-employed and scientists, university and school students, young workers, and pensioners must join forces with the KKE. Only in this way can hope rise for Greece, for our people."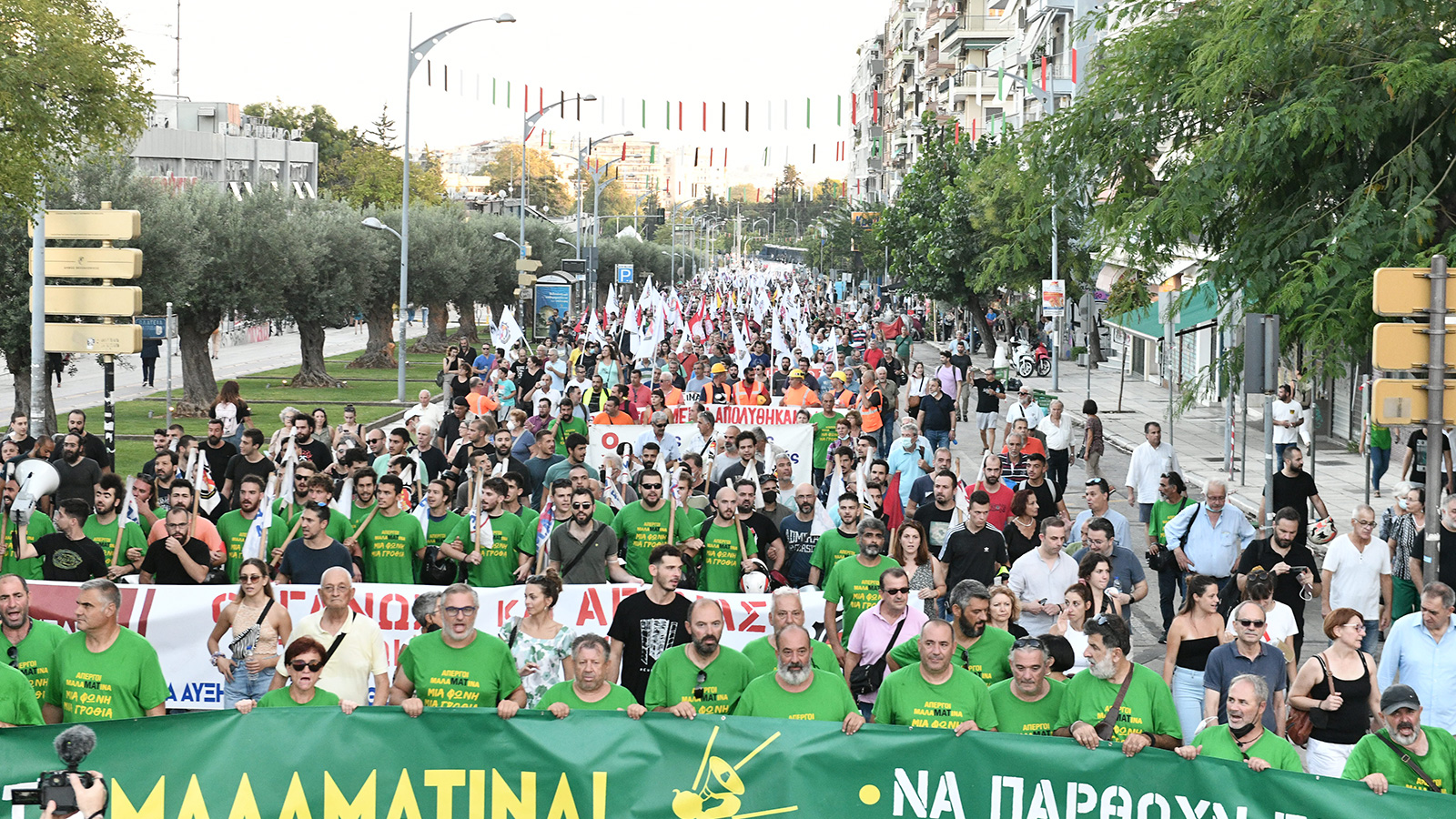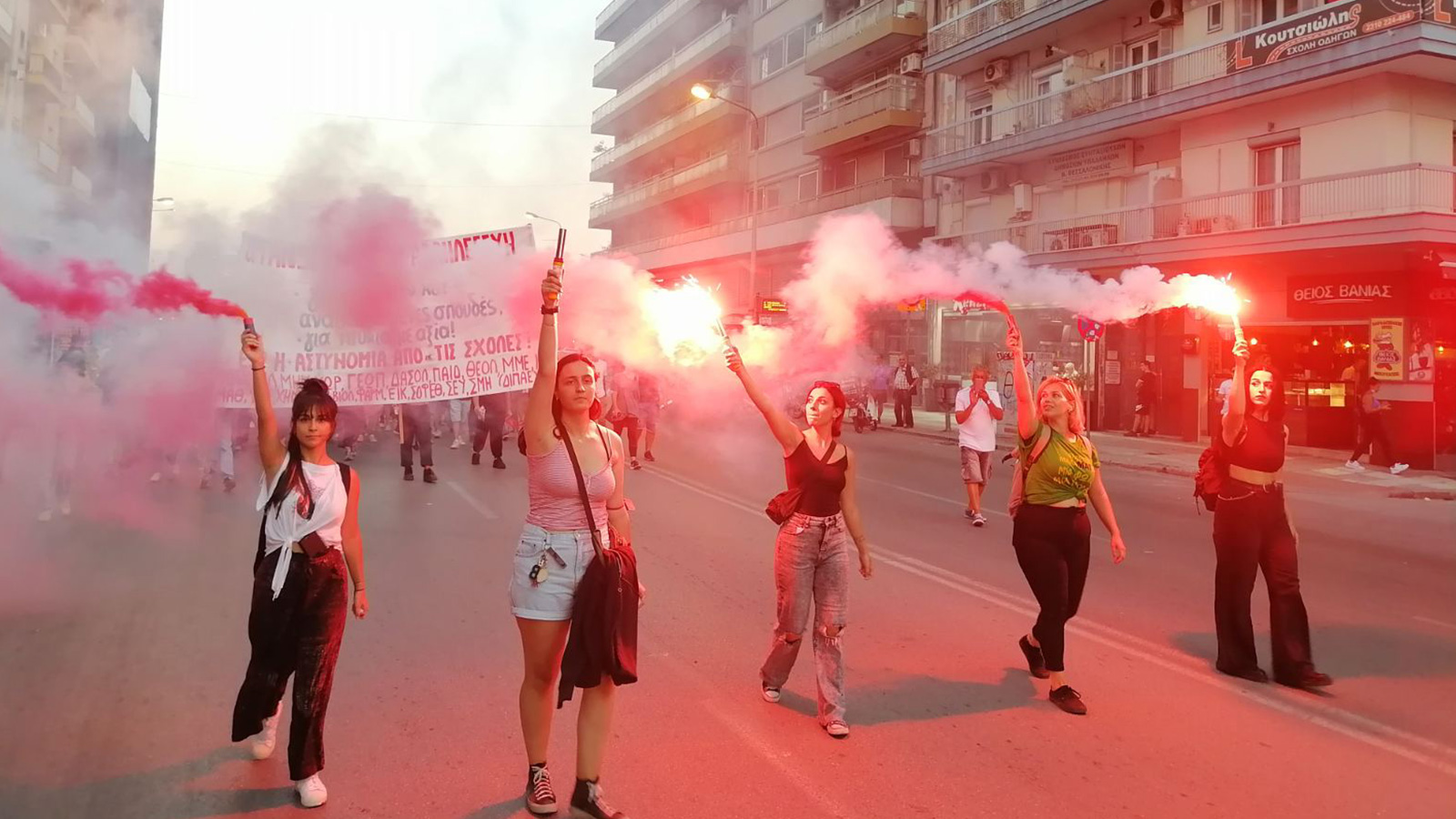 12.09.2022