Message of solidarity of the KKE to the Portuguese Communist Party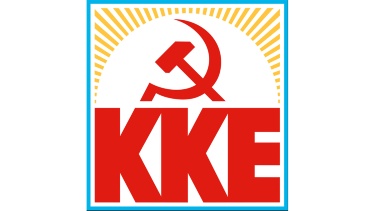 To the CC of the Portuguese CP
Dear comrades,
We have been informed by reports that an unacceptable and orchestrated anti-communist attack against the PCP is taking place in your country. Using every means, it seeks to incriminate the action of the communists, the activity of the labor movement, and recently the Avante Festival under the pretext of observing the measures for the pandemic.
The bourgeoisie in every country, as well as in Greece, calculatedly fosters the orgy of employer arbitrariness in the workplace. In order to serve their profitability, the big employers trample even the most basic measures of workers' protection from the pandemic in the workplace, leaving the public health system defenseless. At the same time, in an effort to create a climate of disorientation, they theaten speaking about individual responsibility and targeting the actions of communists that reveal the anti-popular policies, supporting the interests of the capital that is incompatible with the protection of public health and the protection of the people from the pandemic. Their strategic goal is to make the people bear the brunt of this capitalist crisis as well, by hitting the communists and workers' - people's movement. No matter what they do, their reactionary plans will fail.
Comrades, the KKE denounces the anti-communist attack against the PCP and expresses its full solidarity with your party.
International Relations Section of the CC of the KKE