PRESS OFFICE OF THE CC OF THE KKE
Mitsotakis' visit to Israel constitutes a provocation and complicity in the crime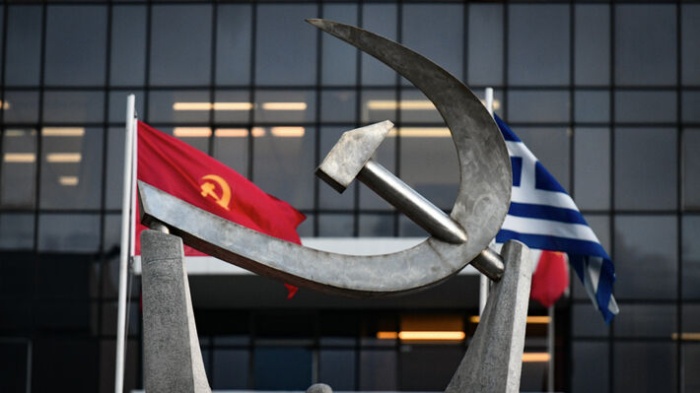 The Press Office of the CC of the KKE issued the following statement on the visit of K. Mitsotakis' visit to Israel:
"At a time when the state of Israel is escalating its attacks against the Palestinian people, resulting in thousands of dead and wounded, the visit of Mr. Mitsotakis to Jerusalem and his meeting with Prime Minister Netanyahu constitutes a provocation and complicity in the crime.
Mitsotakis' statement about 'the right of Israel to defend itself', which it supposedly must exercise 'without too much of a humanitarian cost', is not only unhistorical but also outrageous. Really, how many children have to be killed to be considered as 'too much of a  humanitarian cost'?
And all this only days after the Israeli bombing of the Gaza hospital, with hundreds of dead, and the Greek Orthodox church in Gaza, with 18 dead, despite the assurances of the Greek government that the Church would be safe, which then concealed both the bombing and the perpetrators.
No support for the Netanyahu government and the terrorist state of Israel. No provision of facilities, bases and other infrastructure, which turn our country into a perpetrator against the Palestinian people.
Mr. Mitsotakis and his government do not express the feelings of the Greek people, who from the very first moment stood in solidarity with the just struggle of the Palestinian people. The defenders of the Israeli occupation will be isolated from our people".
24.10.2023