MEPs of the KKE
Question about the two young imprisoned Ukrainian communists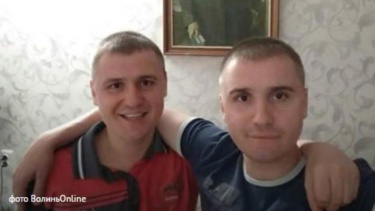 The MEPs of the KKE submitted a Question to the EU High Representative for Foreign Affairs, J. Borell, denouncing that the Ukrainian authorities have detained the First Secretary of the Leninist Communist Youth Union of Ukraine, Mikhail Kononovich, and his brother, Aleksander, for more than 100 days now. This is taking place with the agreement of the EU, as demonstrated by its reply of 29/4/22 to the Question of the MEPs of the KKE, that it "is aware" and in direct communication with the Ukrainian authorities.
While the conflict in Ukraine is still raging with incalculable consequences for its people, according to news reports, the persecuted young communists have being subjected to unacceptable detention conditions and extortion. The two brothers have been appointed a lawyer by the Ukrainian authorities and now the dilemma they face is either to admit the charges brought against them on the basis of Parts 1 and 2 of Article 109 of the Criminal Code of Ukraine and be sentenced to 10 years in prison, or to refute them and remain in prison with life sentences. The Ukrainian government, taking advantage of the EU policy, the anti-communist laws, and the "emergency" decrees, is persecuting communists and escalating anti-communism.
Based on the above, Lefteris Nikolaou-Alavanos, MEP of the KKE, submitted the following question:
The Vice-President of the Commission/High Representative of the Union for Foreign Affairs and Security Policy is asked:
- Taking into account the EU's enhanced relations with Ukraine as a candidate country, what is the position of the Commission on the urgent demand for the immediate release of the young communists and on the responsibility the EU bears for the great risks posed to their life and health so that they are not subjected to further torture and extortion?
- Given that the Commission is aware of their persecution and unacceptable detention and that it is "following the case closely", why has it not done anything to date to secure their immediate release?
29.06.2022