Report and photos from workers' mobilizations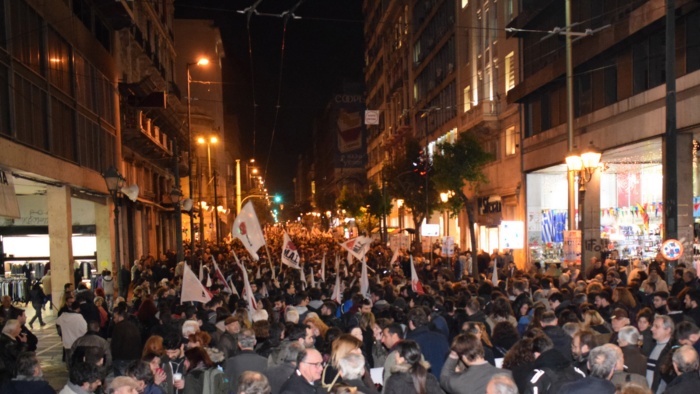 Trade unions, sectoral federations and labour centres, with demonstrations that were organized throughout the entire country on Tuesday 21st of February 2017, gave their dynamic response to the anti-people political line and new measures that the SYRIZA-ANEL coalition government agreed to at the recent Eurogroup.
In Omonia Square in Athens, the slogan on the banner behind the podium of the All-Workers' Militant Front (PAME) expressed the message of the mobilizations: "No fear, no submission-Struggle for work with rights-Life with dignity."
The mass demonstrations were a call to the workers to further organize and raise the level and intensify the struggles, focusing on the workplaces in every sector, with coordination and solidarity at the level of every city and nationwide.
The GS of the CC of the KKE, D. Koutsoumpas, and a delegation from the World Federation of Trade Unions attended the mobilization in Athens.
Athens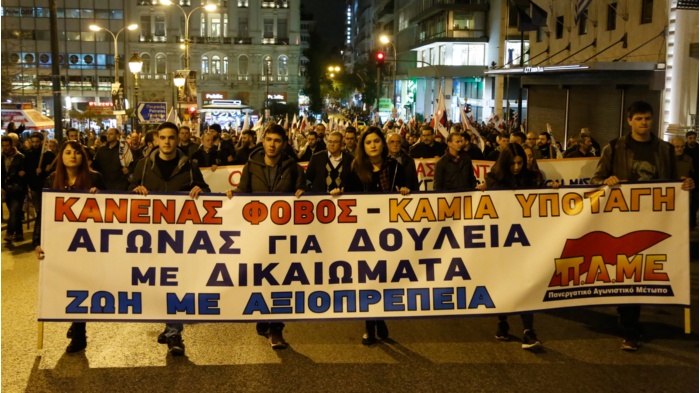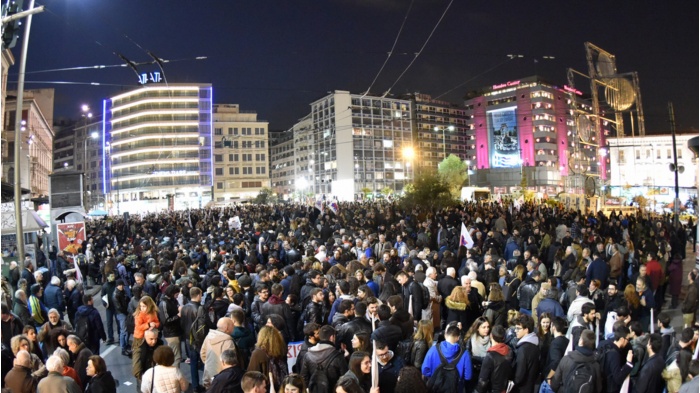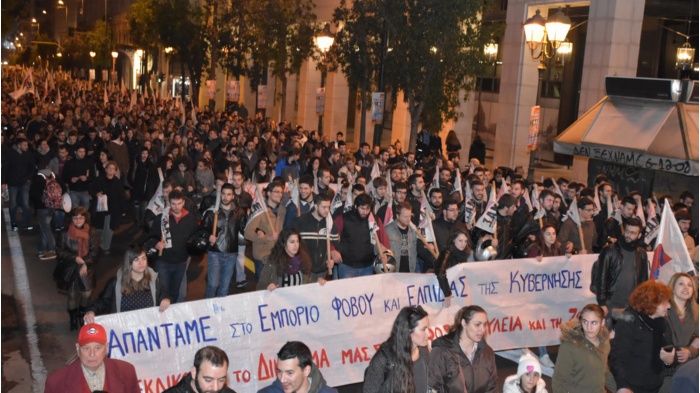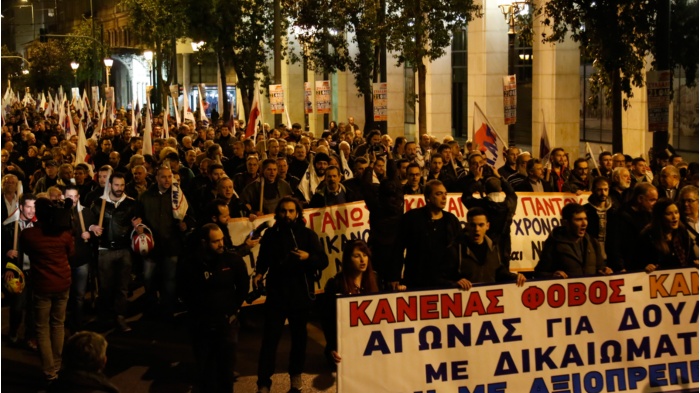 Peiraeus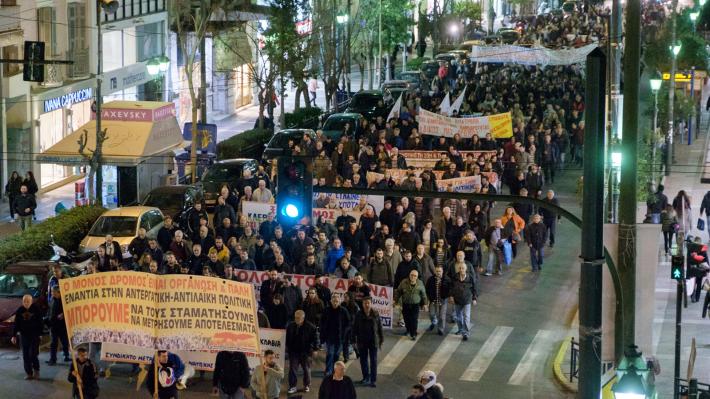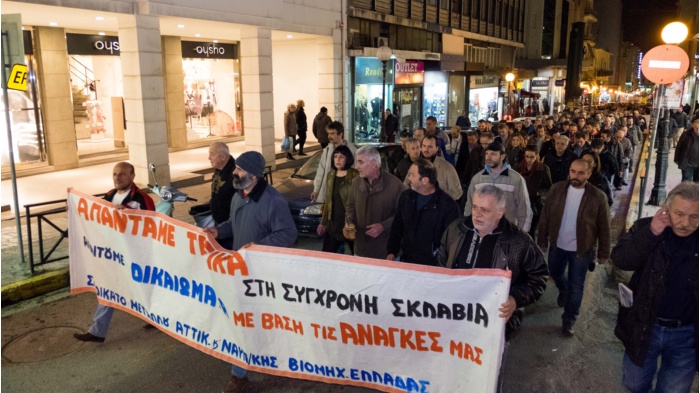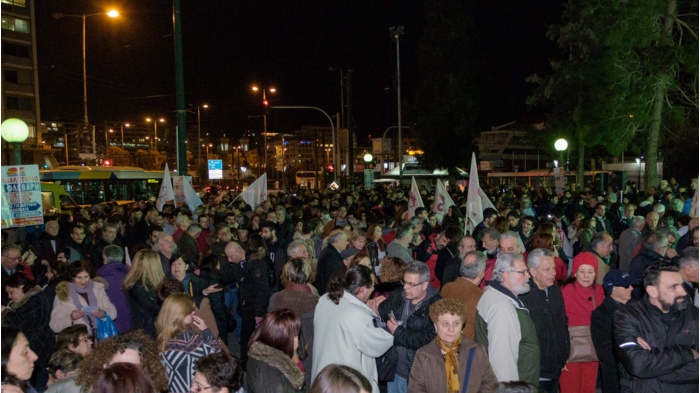 Thessaloniki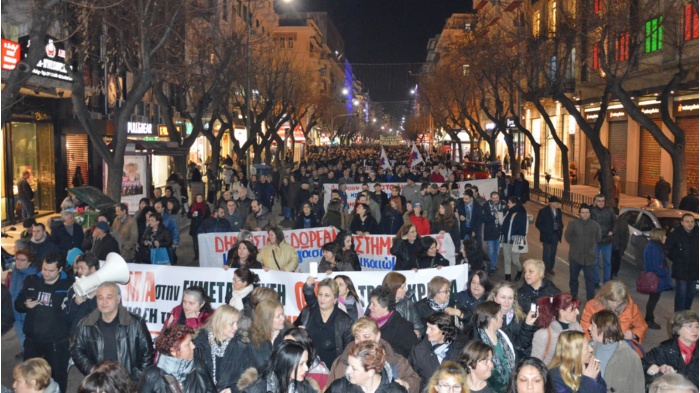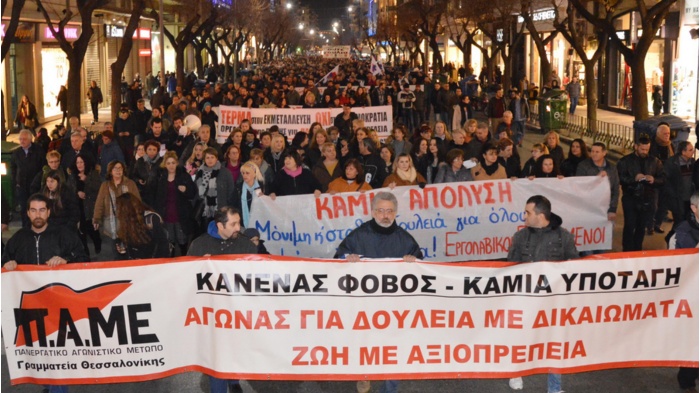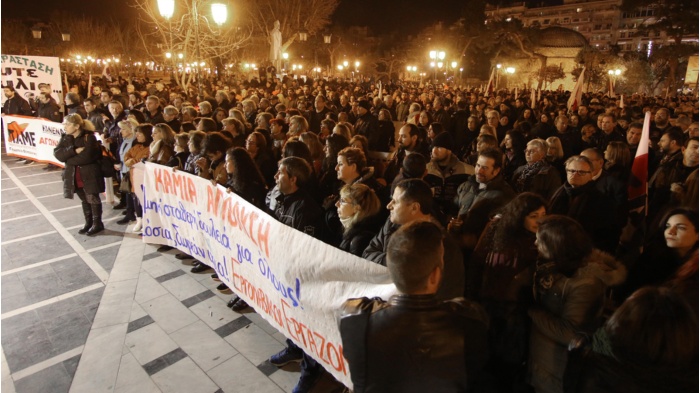 Patra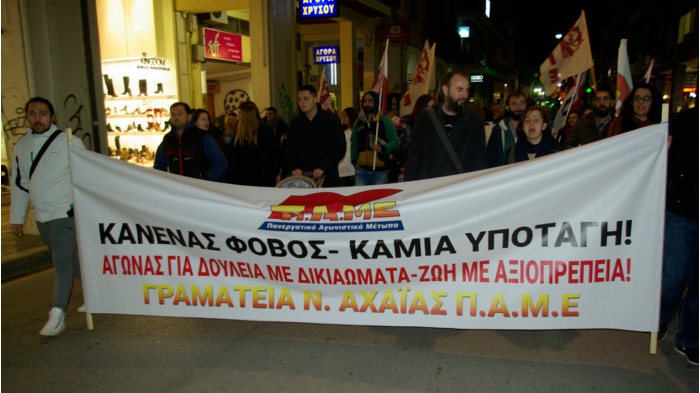 Chania