STATEMENT OF THE PRESS OFFICE OF THE CC OF THE KKE ON THE VISIT OF A.TSIPRAS TO UKRAINE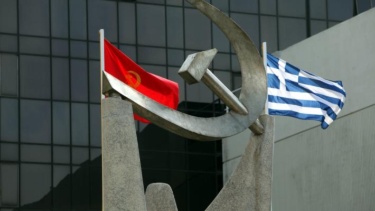 The Prime Minister A.Tsipras chose to visit Ukraine in a period, when a regime has been imposed in this country that emerged through a coup, supported by the USA, the EU, NATO and with the utilization even of fascist groups.
The visit coincided with a new exacerbation of the situation in Southeast Ukraine, with the outbreak of new bloodshed, with the current President P.Poroshenko and his reactionary government bearing the main responsibility for this.
He visited Ukraine, at a time when the trial-parody to outlaw the CP of Ukraine is under way, when Soviet and anti-fascist monuments are being torn down and the collaborators with the Nazis are being extolled as "patriots" to the youth.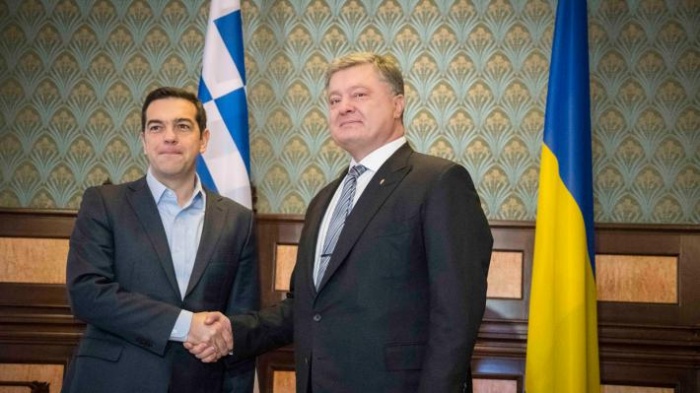 This regime that Mr Tsipras visited has created "black lists" of its political opponents, which include cadres of the KKE, amongst them G.Lamproulis, MP and Deputy Speaker of the Greek Parliament and S.Zarianopoulos, MEP of the party, because they demonstrated the real interest and solidarity of the KKE with the people of Ukraine, who are being massacred in the Donbass region.
          The discussions about cooperation, in the framework of the EU and NATO, about commercial agreements, demonstrate that the so-called "multidimensional foreign policy" of the SYRIZA-ANEL government is nothing other than the one-dimensional servicing of the interests of capital, far removed from the real interests of the peoples of Greece and Ukraine.
ATHENS 9/2/2017 PRESS OFFICE OF THE CC OF THE KKE