Press Office of the of the CC of the KKE
The KKE condemns the new massacre of the Palestinian people by Israel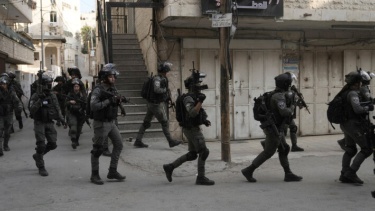 The Press Office of the CC of the KKE issued the following statement:
"The new government of the murderous state of Israel is daily sharpening its occupation practices against the suffering Palestinian people.
The invasion of the occupation forces in Jenin in the occupied West Bank has led to the death of at least 11 Palestinians and the injury of dozens of others. This is the highest death toll recorded in an Israeli operation in the West Bank in many years. The Israeli forces, who did not hesitate to deliberately fire tear gas at the paediatric clinic of the Jenin hospital, have once again demonstrated the appalling brutality of the Israeli occupation.
The current Israeli government, which enjoys the constant support of the USA, NATO and the EU imperialists and was also congratulated by the Russian leadership, has killed 24 Palestinian civilians in less than a month since it took office, i.e. the beginning of the year.
The KKE condemns Israel's new crime against the Palestinians and calls on the people to continue expressing their multifaceted solidarity with the suffering Palestinian people even more actively."
27.01.2023