The people must show their power, to strengthen the struggle for the disengagement of our country from imperialist plans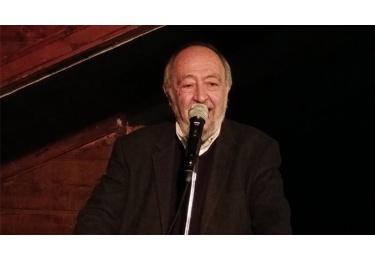 The Minister of Foreign Affairs, N. Dendias, held meetings with representatives of Parties on 11 May to inform them about issues within his field of competence.
Giorgos Marinos, member of the PB of the CC of the KKE and MP, made the following statement after the meeting with the Minister:
"The KKE denounces the massacre of the Palestinian people by the Israeli State that we are witnessing in Jerusalem and the Gaza Strip. The USA, the EU and all the Greek governments, which have being upgrading their military, political, and economic relations with the occupying state of Israel, bear criminal responsibility.
We stressed the KKE's concern for the developments in our region to the Minister. Our Party estimates that the policy of involvement in US, NATO, and EU plans, pursued by the ND government and the previous PASOK and SYRIZA governments, is extremely dangerous for our people and their interests, as well as for the neighbouring peoples. Our Party denounces and struggles against this policy.
This dangerous element, the dangerous character of the policy of involvement in imperialist plans is clearly evident from the strengthening of Greek–US relations; from the US bases in Souda, Stefanovikeio, Larissa, and Alexandroupoli; from the participation of Greece in NATO military exercises and particularly the "DEFENDER-Europe" exercise, which constitutes a rehearsal for war in the wider region against Russia; from the involvement of the country in the Persian Gulf, the sending of the "Patriot" missile system, and the overall participation of Greece in imperialist missions abroad.
Under these circumstances, we raise serious concerns about developments in Greek–Turkish relations. This is a bargaining through exploratory talks and discussions, such within NATO, and much more through tensions and the effort to reach a compromise. We estimate that the ground is prepared for an overall compromise for co-exploitation in the Aegean and the Eastern Mediterranean in favour of energy business groups.
Our Party is also particularly concerned about the developments on the Cyprus Issue. This is an effort to seek a compromising solution between the bizonal–bicommunal federation and the blatant partition that the Turkish and Turkish Cypriot side promote. There is grave danger that the Turkish occupation will be perpetuated in the form of dichotomous confederational solutions.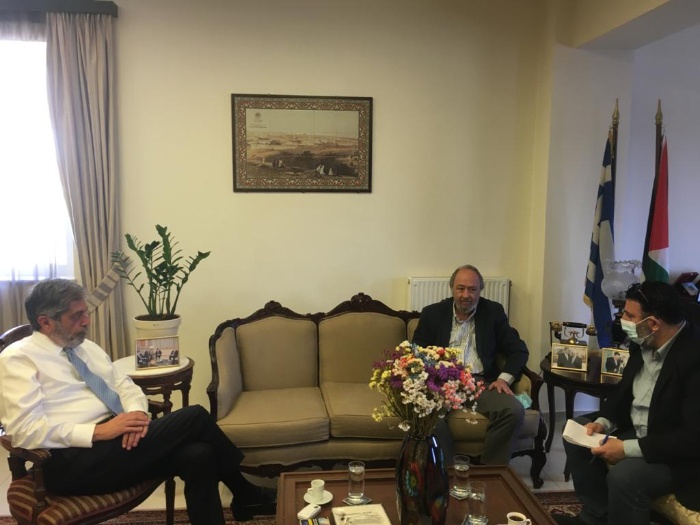 Solidarity with the Palestinian people – The massacre and occupation by Israel must be brought to an end
On 12 May, a delegation of the KKE, headed by Giorgos Marinos, visited the Palestinian Embassy in Athens and met with Ambassador Marwan Toubassi.
Giorgos Marinos denounced the massacre of the Palestinian people by the Israeli occupying state and expressed the KKE's solidarity with the Palestinian people.