Press Office of the CC of the KKE
The unacceptable statements of the Prime Minister in his meeting with the coup leader-puppet of the USA in Venezuela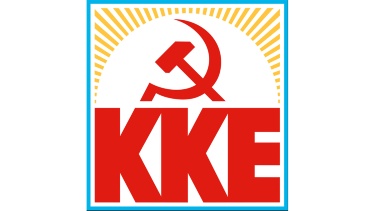 The Press Office of the CC of the KKE issued the following comment on the meeting of the Prime Minister with the coup leader Juan Guaido:
«The unacceptable statements of the Prime Minister Kyriakos Mitsotakis during his meeting in Davos with the coup leader-puppet of the USA in Venezuela, Juan Guaido, demonstrate the depth of the government's commitments and involvement in the imperialist plans of the USA that are dangerous for the peoples, both in our region and internationally.
The Prime Minister's interest regarding the democratic rights of the people of Venezuela is hypocritical, at the same time when the ND government is promoting the "law and order" doctrine to suppress the people's struggles, advancing measures to restrict demonstrations, trade union activity and the right to strike in order to pass its anti-people political line.
The support of the ND government for the dirty intervention of the USA, EU and their allies in Venezuela is aimed against the legally elected President of the country and the Venezuelan people as a whole, who are the only ones that have the responsibility to determine the political and social developments in their country.
The KKE expresses once gain its internationalist solidarity with the people of Venezuela, the Communist Party and the Communist Youth, who are fighting for the people's interests."