D. Koutsoumbas from Patras
The vote for the KKE is the one that can rock the boat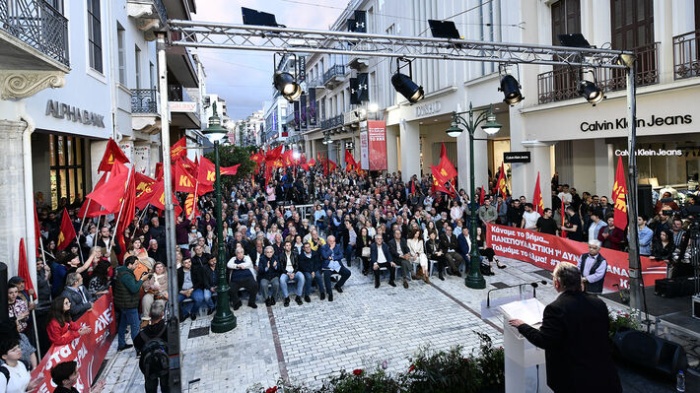 On Tuesday 16/5, the GS of the CC of the KKE, Dimitris Koutsoumbas, spoke at a mass pre-election rally in Patras, the third largest city in Greece, where Kostas Peletidis, a communist mayor, has been elected. In his speech, Dimitris Koutsoumbas stressed among other things:
"In the past years, we have fought battles amidst the pandemic, we broke the unacceptable bans and took to the streets for the strengthening of the public health system, for protective measures at workplaces, means of transport, schools and universities.
We did not wait to 'settle accounts later', nor did we propose ministers of common consent with the New Democracy, like SYRIZA. After all, what do we have in common with them? We are worlds apart... We fought battles in the trade union movement to repeal anti-labour laws, to sign Collective Labour Agreements with wage increases, to appeal dismissals. We did not wait for the elections, as some were calling for, because 'the conditions are not ripe for us to achieve things', as they said. Our people could not wait. They struggled. We struggled together. And we have won several victories. [...]
In order for us to achieve even more together,  you know what you have to do next Sunday. You know very well that things are not stagnant. That the contribution of each and every one of us to the collective effort multiplies our strength and can make a difference. You know that the vote for the KKE is the one that can rock the boat."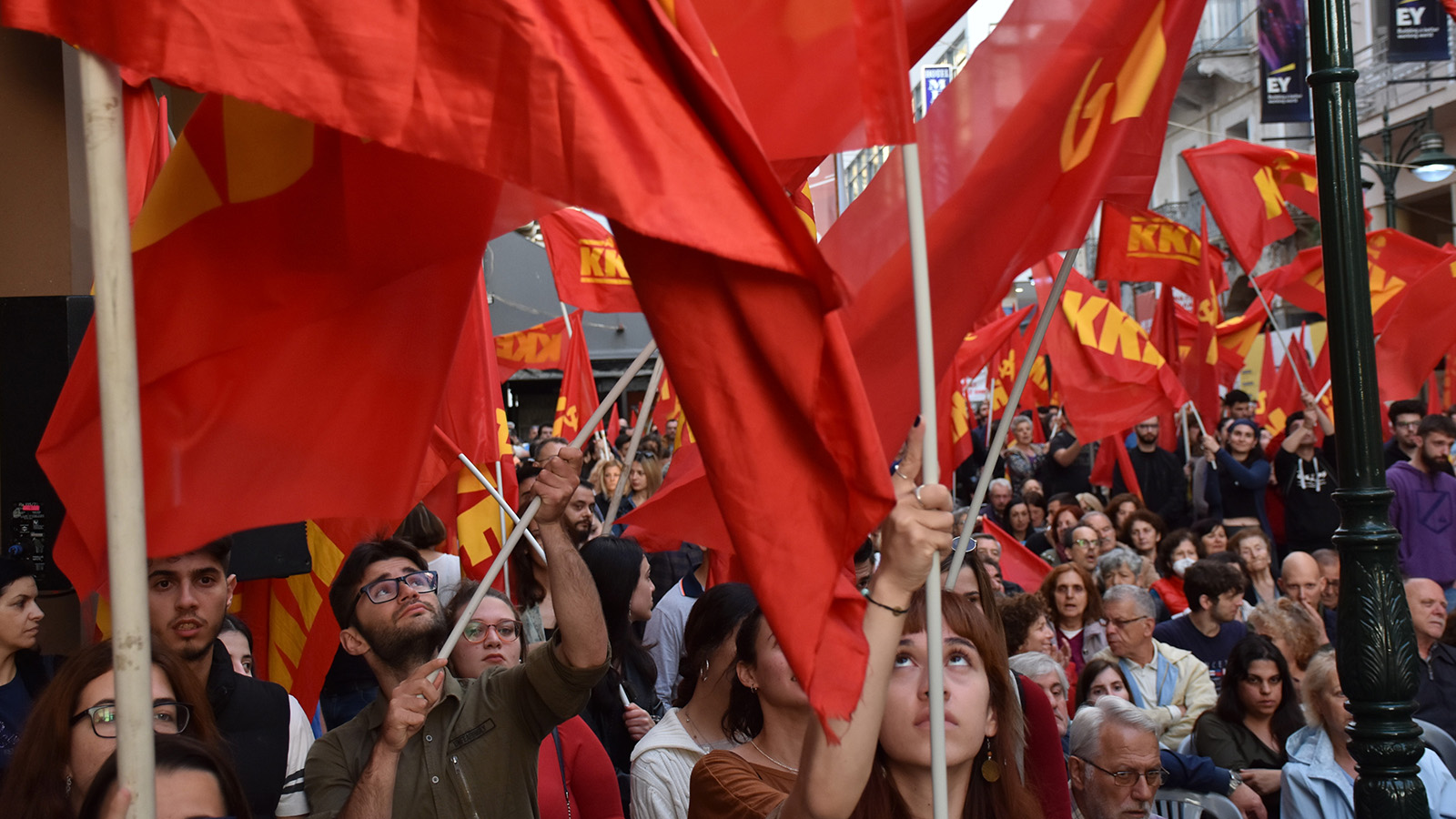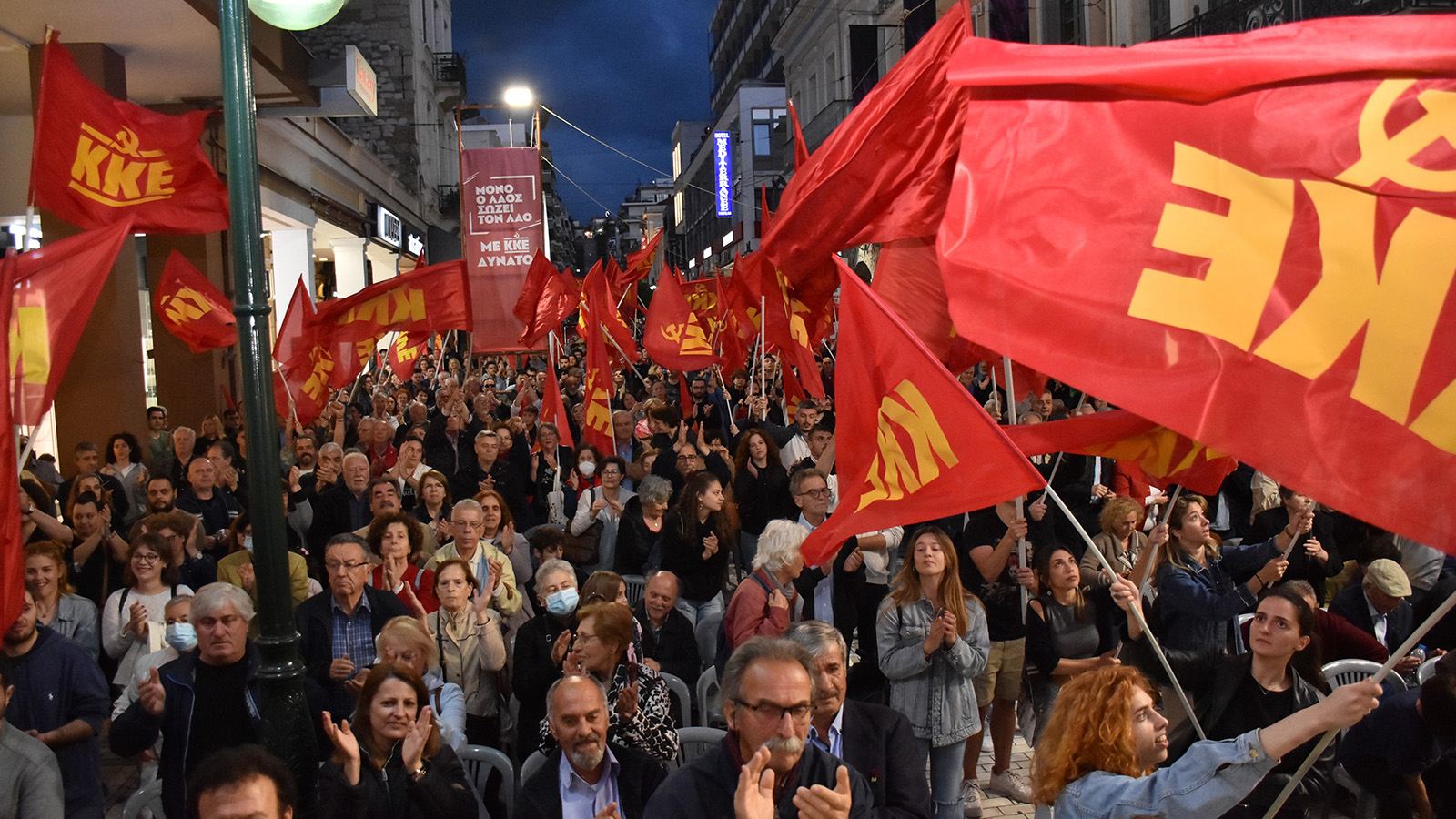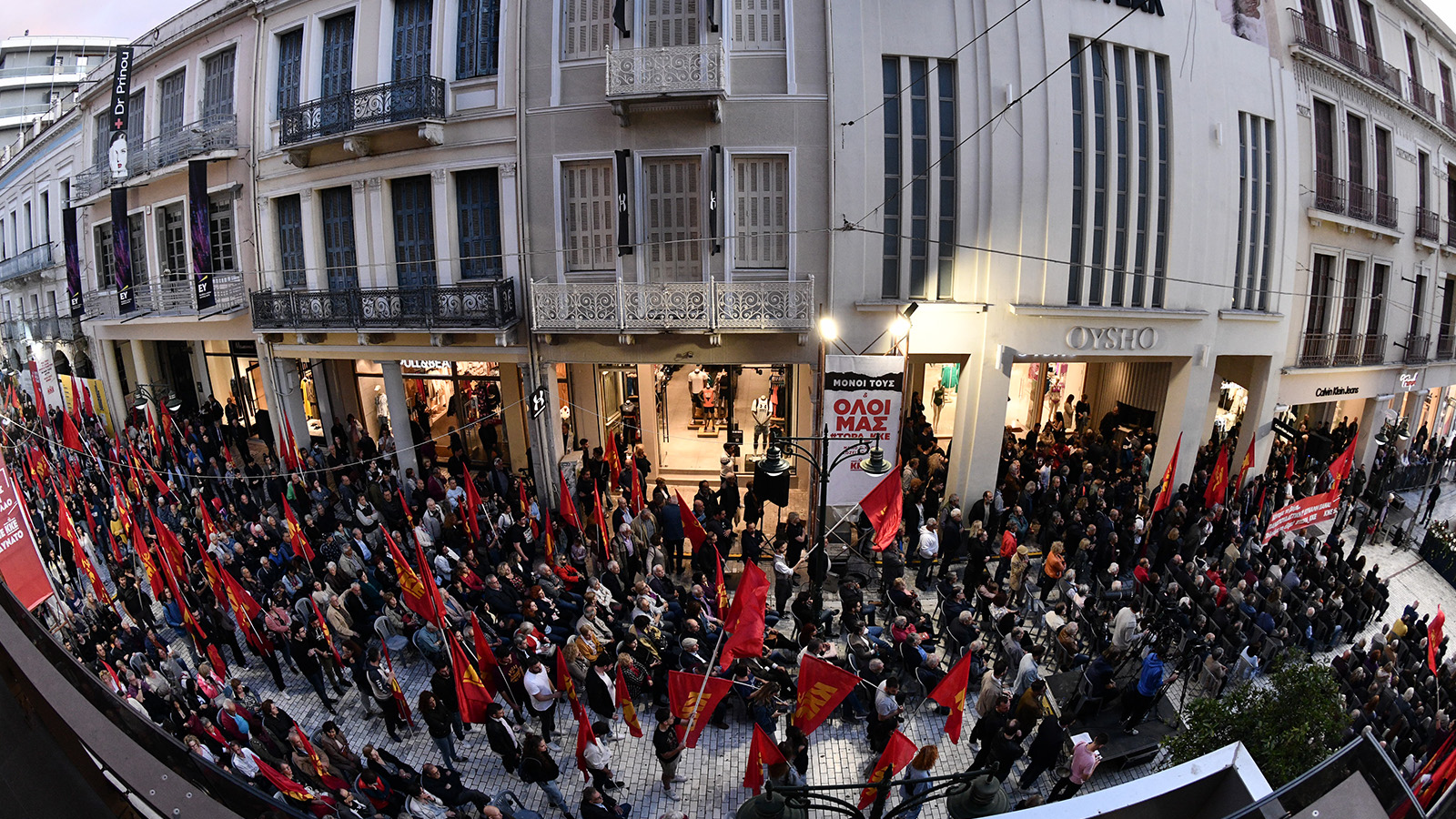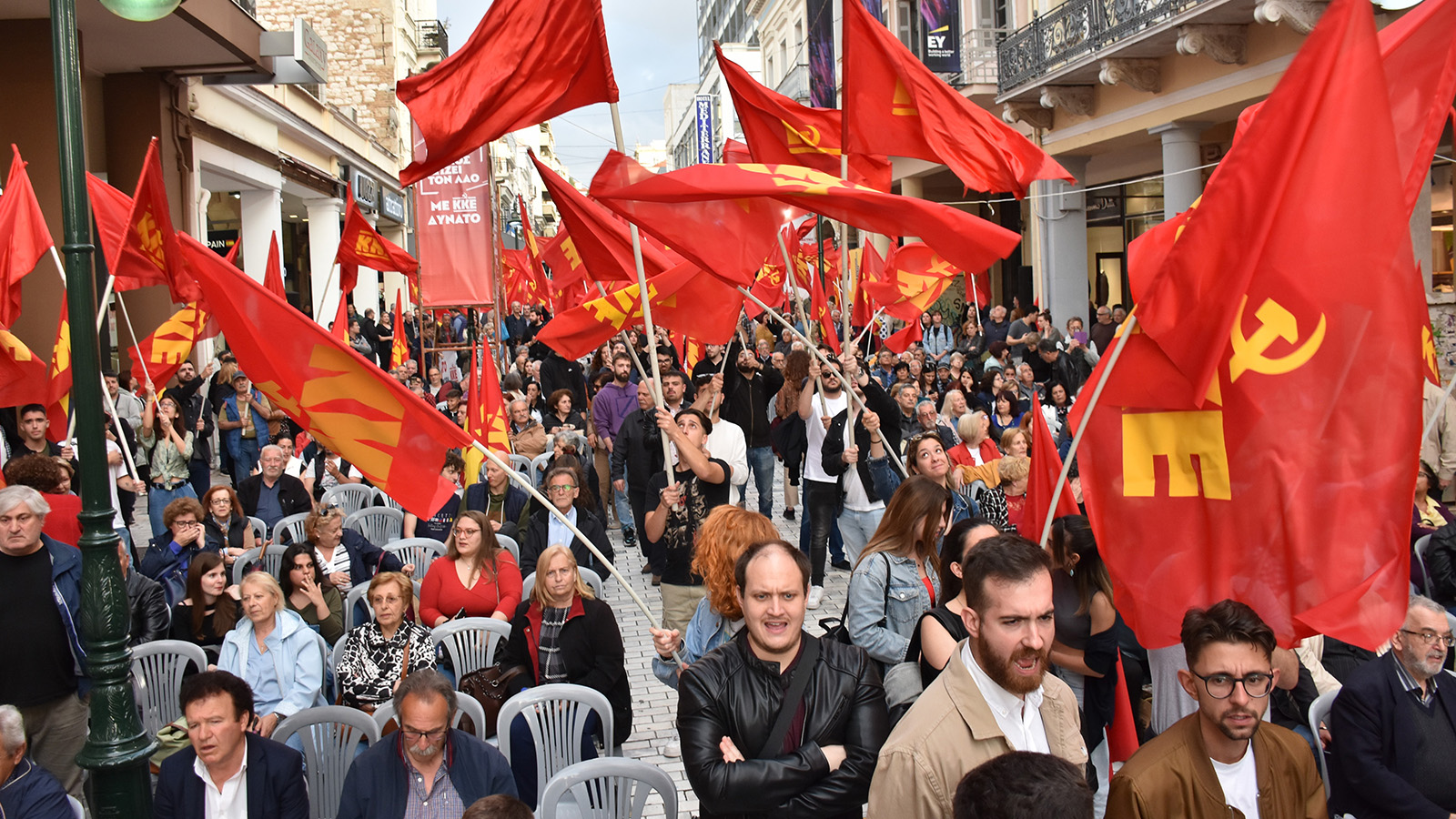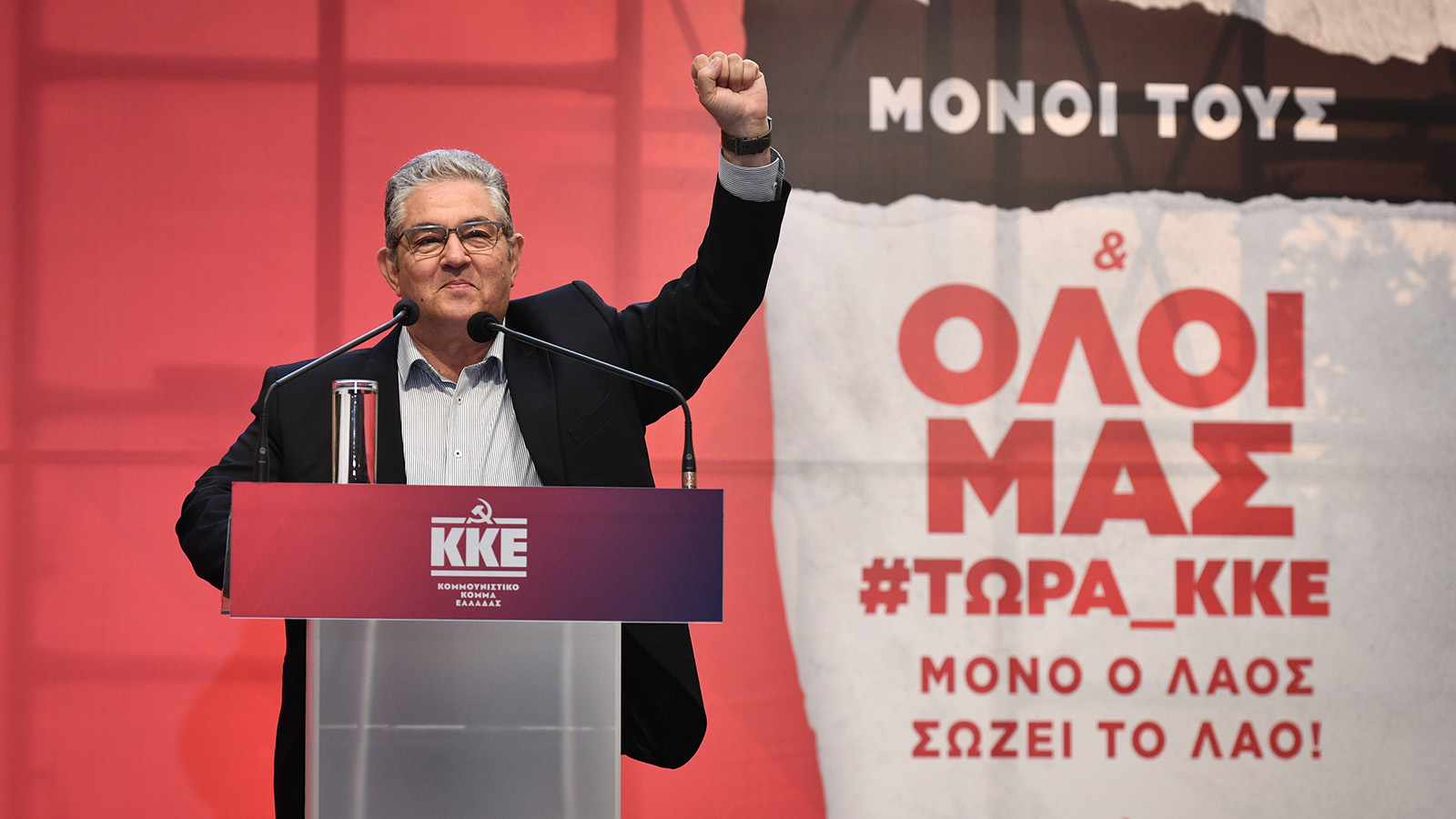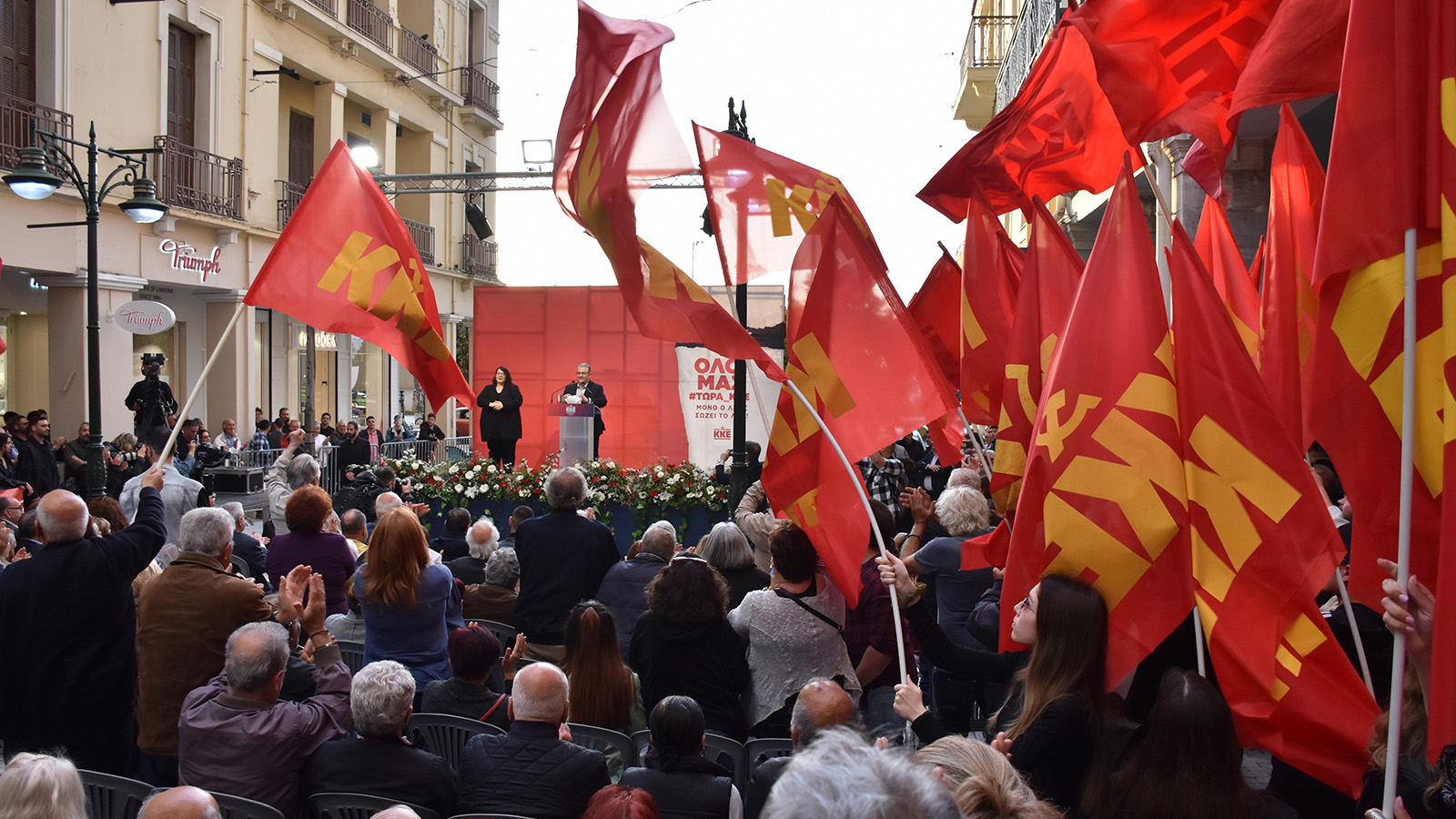 17.05.2023