The KKE has been and will always be on the side of the LARCO workers!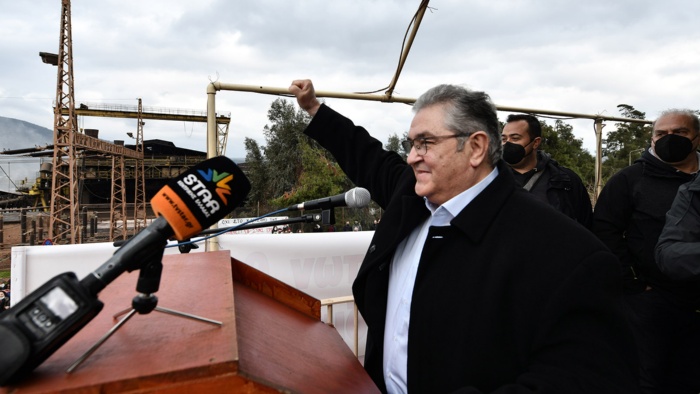 The workers of LARCO state industry are filled with anger as the ND government, continuing the policy of chronic depreciation followed by the SYRIZA and PASOK/KINAL governments, plans to sell it out to private funds and at the same time to dismiss 1500 workers and evict them from their homes. LARCO is a nickel industry of strategic importance and one of the largest of its kind at a European level.
            For the past weeks, LARCO workers have been holding demonstrations and strikes against the government's plan. On Sunday, 13 February, the trade unions of LARCO held a large rally outside the factory in the region of Larymna in Central Greece. Dozens more unions of the surrounding area and Athens participated in the rally and expressed their solidarity.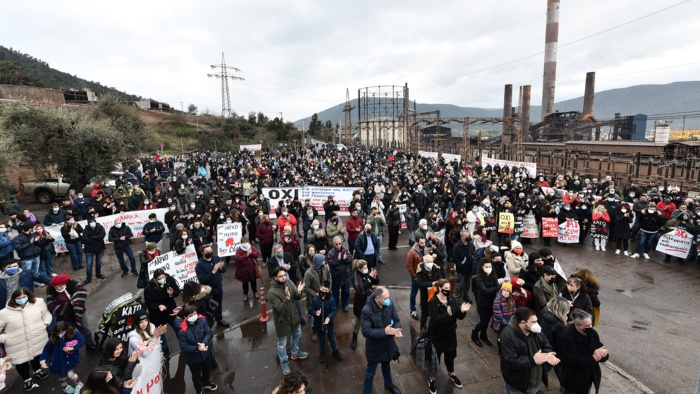 Dimitris Koutsoumbas, GS of the CC of the KKE, attended the rally organized by trade unions of LARCO on Sunday and gave an address. "Fellow militants, the KKE is here! We are present, as we always have been all these years, every day, every hour, on the side of the working class of LARCO, the working class of Greece. LARCO not only can survive, but it can also be kept open, modernized, and financed and work for the benefit of the country's economy, of the workers themselves. LARCO can survive because it is a "gold mine" and we will not back down from that", stressed D. Koutsoumbas among other things.
18/2/2022
Video related to LARCO