D. Koutsoumbas: Indignation must find expression in the organized struggle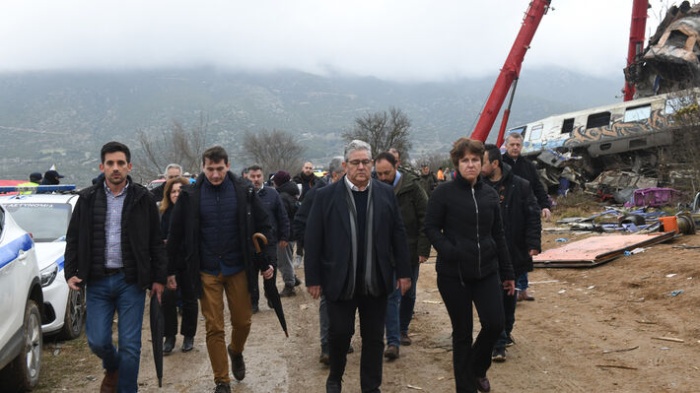 In the morning of 2 March, Dimitris Koutsoumbas, GS of the CC of the KKE, visited the site where the fatal train crash took place.
After a briefing on the incident, the GS of the CC of the KKE made the following statement:
"There are really no words to express our immense sorrow for this unspeakable tragedy, there are no words to express our condolences to the relatives of these innocent victims of this great tragedy. This was not an accident or bad luck, it was a crime that was bound to happen. This situation was denounced by the railway workers. It was denounced by the KKE  in the Parliament. It was denounced by PAME trade unionists months ago. It was a crime that had been waiting to happen.
All responsibilities must be attributed; state, governmental, individual and private company responsibilities. They must not be absolved, they must not be forgotten. That is the role we will play from now on. Because as long as there are safety systems that do not work, at a time when they are provided by science and technology in the 21st century; as long as there are not sufficient, trained, qualified, certified personnel, with proper working relationships; as long as there are no controls, no coordination, no monitoring of the progress and no maintenance of the infrastructure, of the railway lines, of the signalling etc; as long as there is the notorious liberalization of the market, the privatizations, the fragmentation of OSE and TRAINOSE and the sale to a private company, which all the governments of ND, SYRIZA and PASOK have been carrying out over the years, the result will be this tragic situation, with new victims each time.
We stress that light must be shed on the case. There are huge responsibilities that must be immediately revealed. That is what we will do. The voices saying 'never again', the anger, the growing indignation of our people must find expression both in political choices and the organized struggle, demanding the obvious, that is, growth and protection of the life and well-being of the Greek people and not of the profits of a few companies."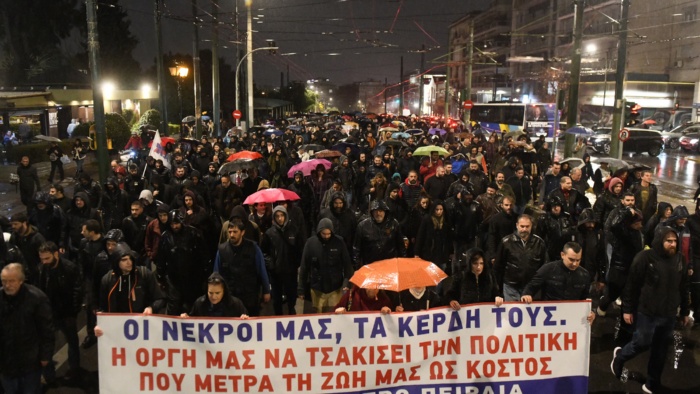 Trade unions – Mass organizations: The crime will not be forgotten, we will become the voice of all those lost in the accident!
On 2/3, dozens of trade unions and mass organizations held a mass rally in Athens outside the offices of "Hellenic Train", followed by a march to the Parliament, demanding that responsibility for the crime be attributed.
Similar events took place in Thessaloniki and Patras.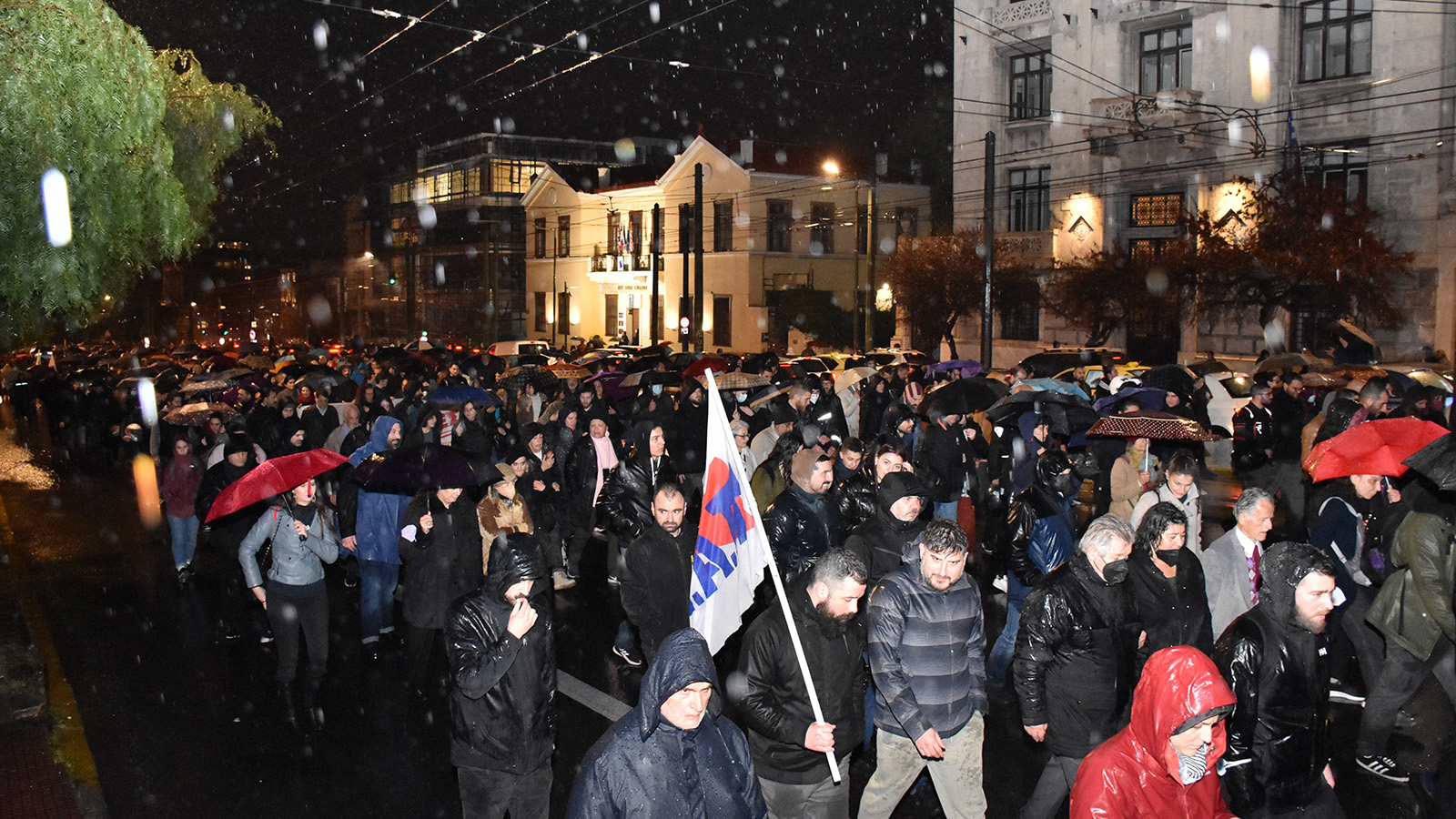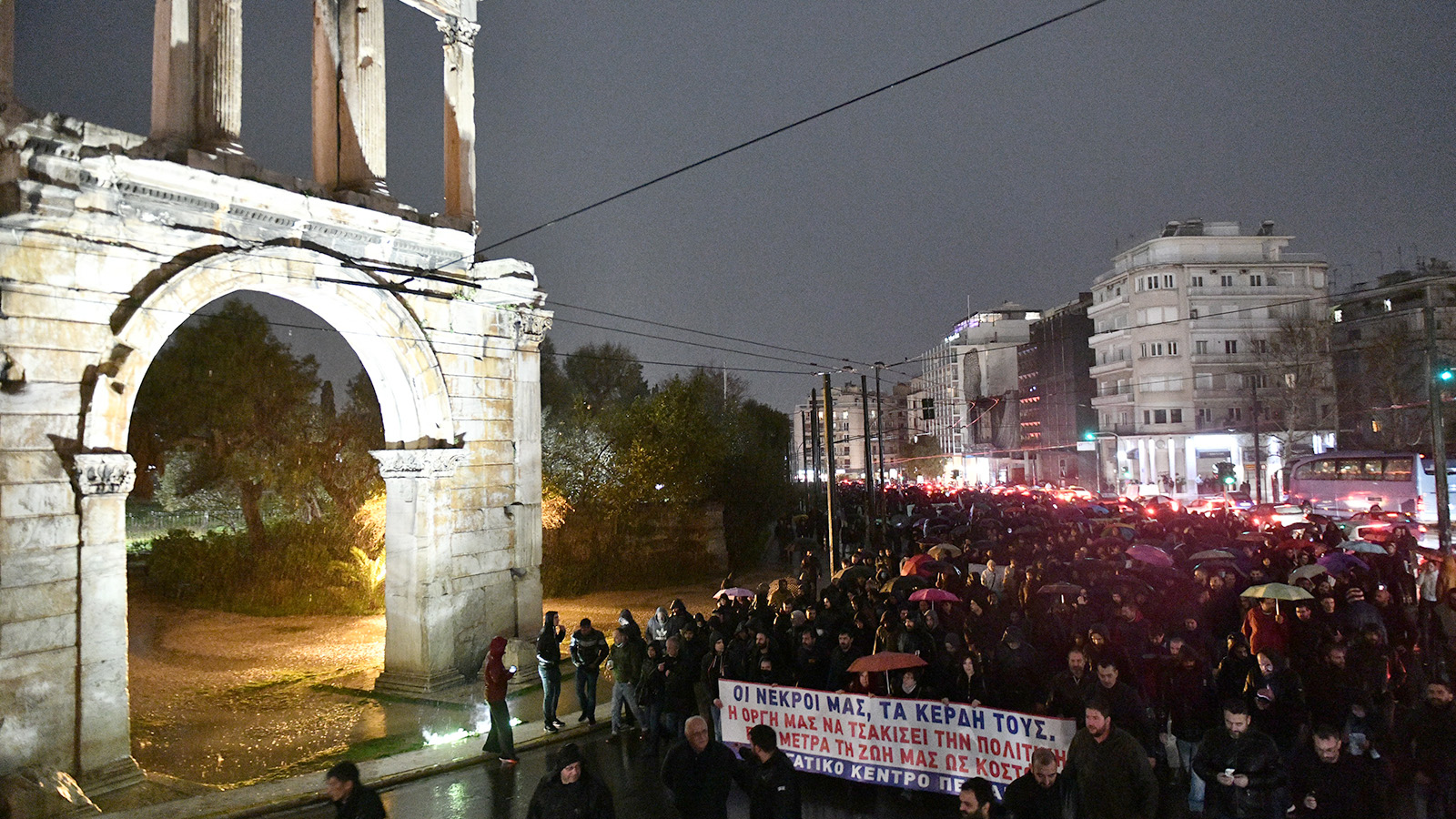 03.03.2023