LABOUR CENTRE OF PIRAEUS
Anti-war rally against the arrival of the aircraft carrier "Charles de Gaulle"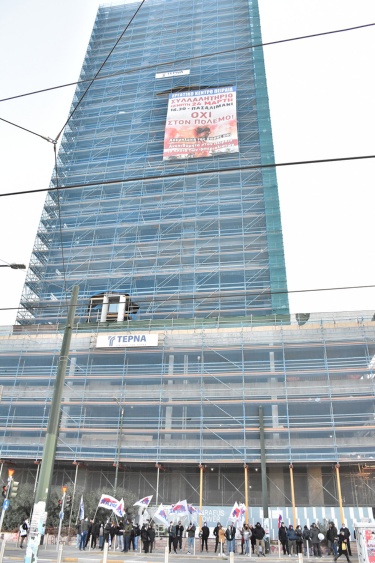 The Labour Centre of Piraeus is organizing a rally against the war in Ukraine and the arrival of the French aircraft carrier "Charles de Gaulle" in the port of Piraeus on Thursday, 24 March.
The Greek Committee for International Détente and Peace (EEDYE), the Struggle Committee against the Greece–USA Agreement on Military Bases, the Panhellenic Union of Merchant Marine Engineers (PEMEN), teachers' trade unions, women's associations, and other mass organizations are calling for mass participation in the rally.
In its call, the Labour Centre underscores the following:
"The Labour Centre of Piraeus denounces Russia's imperialist intervention in Ukraine. It stands in solidarity with the peoples who have found themselves at the centre of war for more than three weeks now, with the millions of refugees who are forced to flee their country.
There is nothing separating the people of Ukraine, Russia, and the other countries whose governments decide to entangle them in this war in all kinds of ways.
The war that has been raging for days in our neighbourhood is the continuation of "peace" with other, violent means. Competition in the region of Ukraine over the control of wealth-producing and energy resources, trade routes, and spheres of influence among imperialist powers has resulted in the loss of dozens of people every day, including many children.
The working class in Greece has no interest in aligning behind one or the other imperialist. The interests of the workers are in conflict with the aspirations and objectives of all those who are currently waging the war. We must not allow workers to become their cannon fodders.
Workers in our country and everywhere must direct our struggle against the policies that daily strike a blow against our labour rights, the right to work, health, and education. We will not allow the struggles against high prices and unemployment, for Collective Labour Agreements to be brought to a standstill. On the contrary, these struggles  need to be strengthened in order to immediately relieve the people of the effects of the crisis and the raging war.
The interests of our people cannot be found in the deeper involvement in these murderous plans of the imperialists but the immediate disengagement from them. All Greek governments have enormous responsibilities for the deeper involvement of our country.  Over time, they have given land and water to the murderers of the peoples.
In this context, we denounce the arrival of the French aircraft carrier "Charles de Gaulle" in the coming days in Piraeus, which, together with the US "Harry Truman" and dozens of support ships, is located in the wider Aegean region. They are not wanted!!! Piraeus is a port of the peoples and not of the war and the imperialists. The country's participation in NATO–EU plans can only bring suffering to our people since we become a magnet for attacks due to rivalries that do not concern the interests of workers.
We call upon the working class, the people of Piraeus, to fight against this policy. We call upon trade unions to immediately, en masse, and militantly:
Say NO to imperialist war.
Demand the country's disengagement from imperialist war and the murderous plans of the USA, NATO, the EU, and Russia."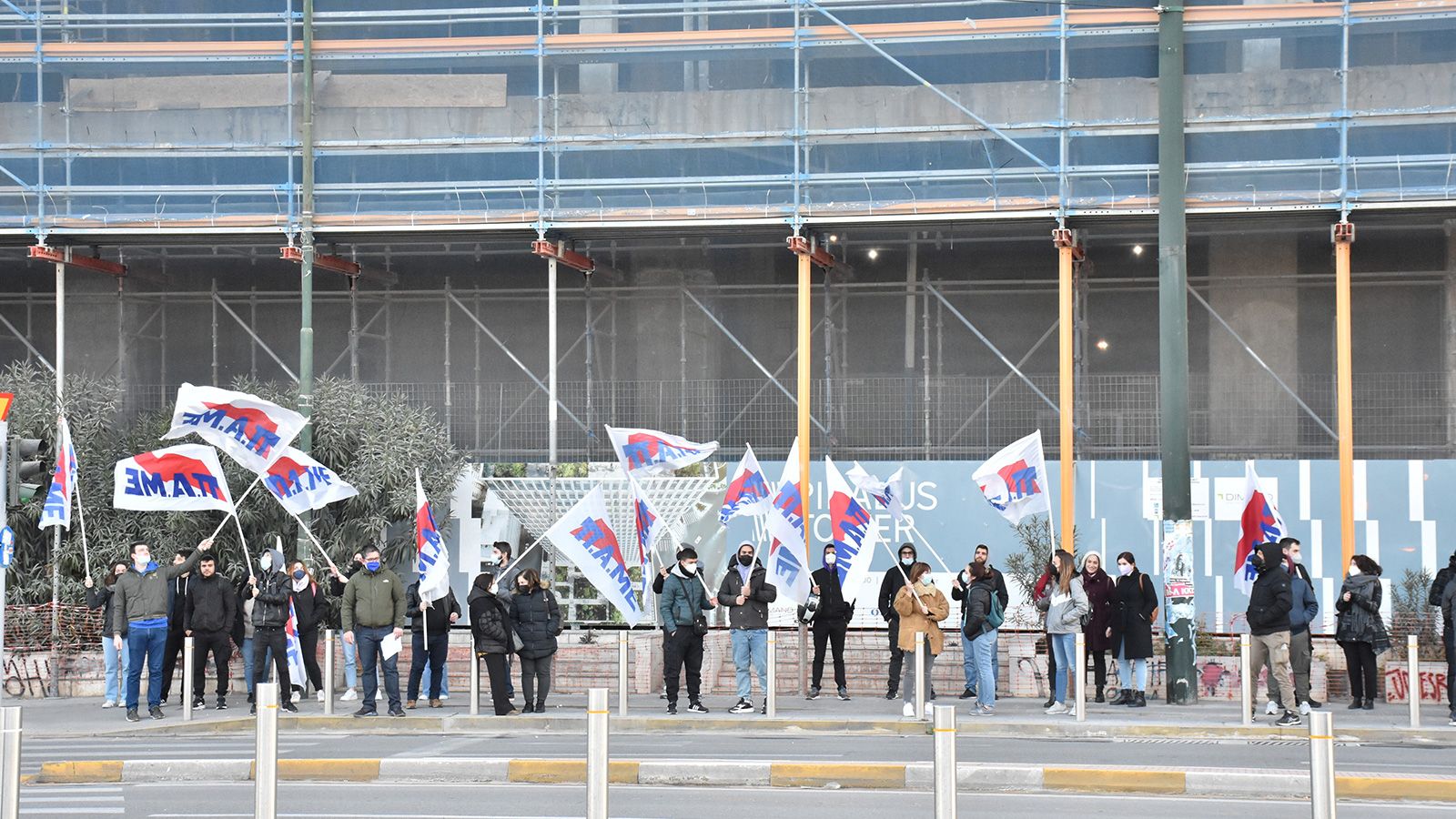 23.02.2022