Call for immediate release of arrested Arab-Israeli militants
Solidarity with the Palestinian and Israeli peoples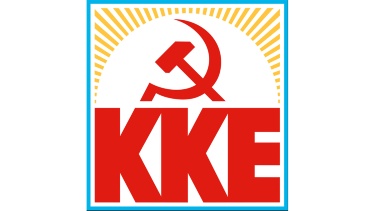 The Communist Party of Greece (KKE) strongly condemns the arrest of Arab-Israeli militants on Thursday 9 November, while they were on their way to a peaceful protest in the Israeli city of Nazareth against Israel's military invasion of the Gaza Strip. They were Muhammad Barakeh, cadre of the Communist Party of Israel, former MP and chairman of the High Follow-Up Committee for Arab Citizens in Israel, as well as Sami Abu Shehadeh, Mahmoud Mawasi, Haneen Zoabi and Yossef Tatour.
This despicable action by the Israeli authorities follows the Israeli Police orders banning all demonstrations calling for an end to the war in Gaza and the occupation, which were upheld by the Israeli Supreme Court yesterday (8 November). It expresses the escalation of the brutal state repression against militants of the Israeli people and the Palestinian minority, which includes the prosecution of citizens who express their solidarity with Gaza and those who declare their Palestinian origins on social media, and fast-track procedures regarding operational regulations of the police, which now provide for live ammunition against unarmed civilians and demonstrators.
The KKE expresses its solidarity with the CP of Israel and all the militants of the Israeli people who, despite the brutal repression, continue their struggle against the Israeli occupation of the Palestinian territories, condemning and opposing the genocide carried out by the murderous Israeli state in the Gaza Strip.
The KKE will further intensify its action in support of the Palestinian people and their just struggle to live in their own homeland, in their own independent and viable Palestinian state on the 1967 borders, with East Jerusalem as its capital.
9/11/2023
International Relations Section of the CC of the KKE