COMMUNIST PARTY OF GREECE
Decisions of the NATO Summit: A declaration of war addressed to the peoples, bearing testimony to the escalation of the imperialist war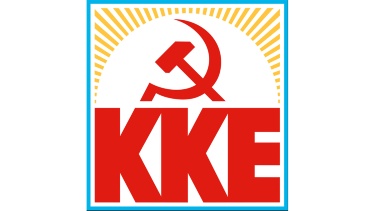 The Press Office of the CC of the KKE issued the following statement on the decisions of the NATO Summit: "The decisions of the NATO Summit and the statements of its Secretary General constitute a declaration of war addressed to the peoples, bearing testimony to the escalation of the imperialist war in Ukraine waged between Russia and the US–NATO–the EU.
The delivery of plentiful modern weapon systems, the creation of 4 new battle groups in Bulgaria, Romania, Hungary, and Slovakia in addition to the previous ones in the Baltic Countries and Poland, the concentration of a large number of ground, air, and naval forces from the Baltic Sea to the Mediterranean, the increase in military spending by its member states decided by the NATO Summit, prove that there is a greater risk of the generalization of the imperialist war.
The approval of these decisions by the Greek government strengthens the participation and involvement of Greece in this massacre against the peoples.
In the face of these dangerous developments, the response of the people is to intensify their struggle to impede the involvement of Greece in the imperialist war, the use of Greek territory, sea, and air as a military launching pad, the participation of the Greek Armed Forces in US and NATO missions under any means or pretext. This is the greatest service we can offer to the Ukrainian people today. This is the only consistent patriotic stance in favour of the Greek people and true solidarity with the peoples of Ukraine, Russia, and the other neighbouring peoples."
28.03.2022