"Free Palestine!" - Big concert and demonstration in Athens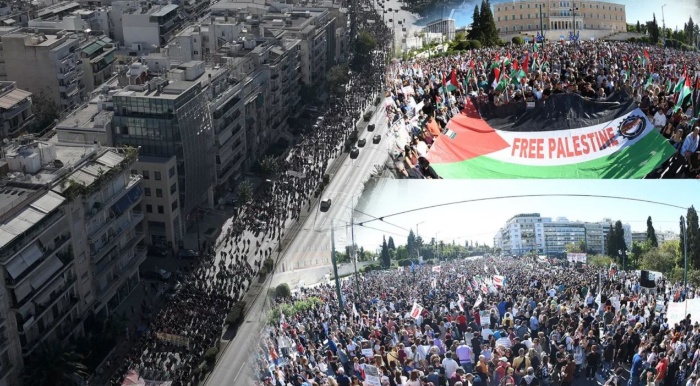 On Sunday 05/11, thousands of people, workers with their trade unions, university and school students, unions of the self-employed, women's associations, and of course Palestinians living or studying in Greece held a mass demonstration, carrying banners painted in the colours of the Palestinian flag and chanting the slogan "Free Palestine". They expressed their solidarity with Palestine and condemned Greece's involvement in the massacre of the people of Gaza, its support to the murderous Israeli state and its participation in the bloody plans of Israel, the USA and the EU.
The mass demonstration organized by trade unions and mass organizations was held in Syntagma. There, people of all ages joined the artists who sang "a song for Palestine", a song for the just struggle of its people for a free and independent homeland.
After the concert, the demonstrators marched to the Israeli embassy.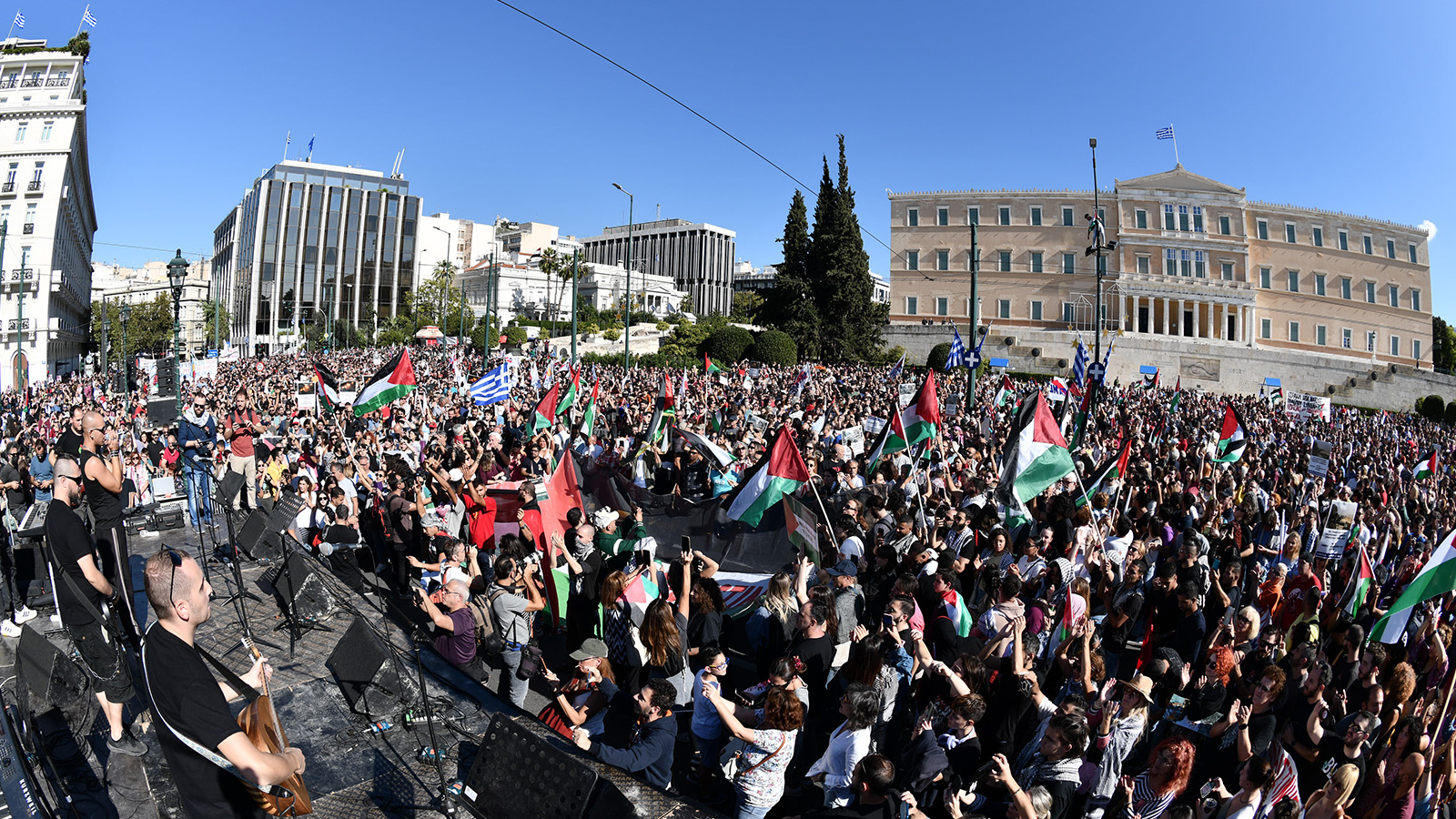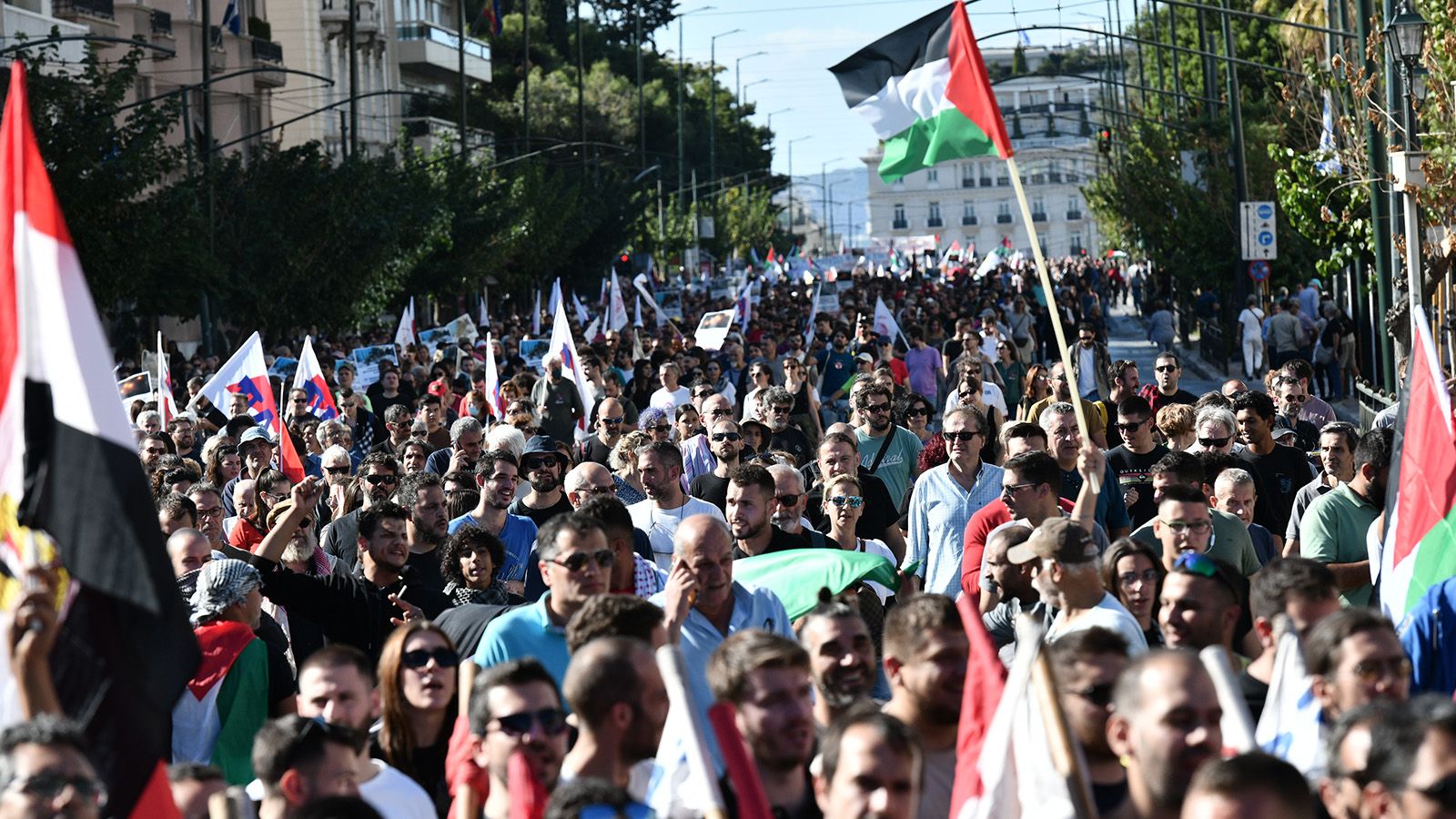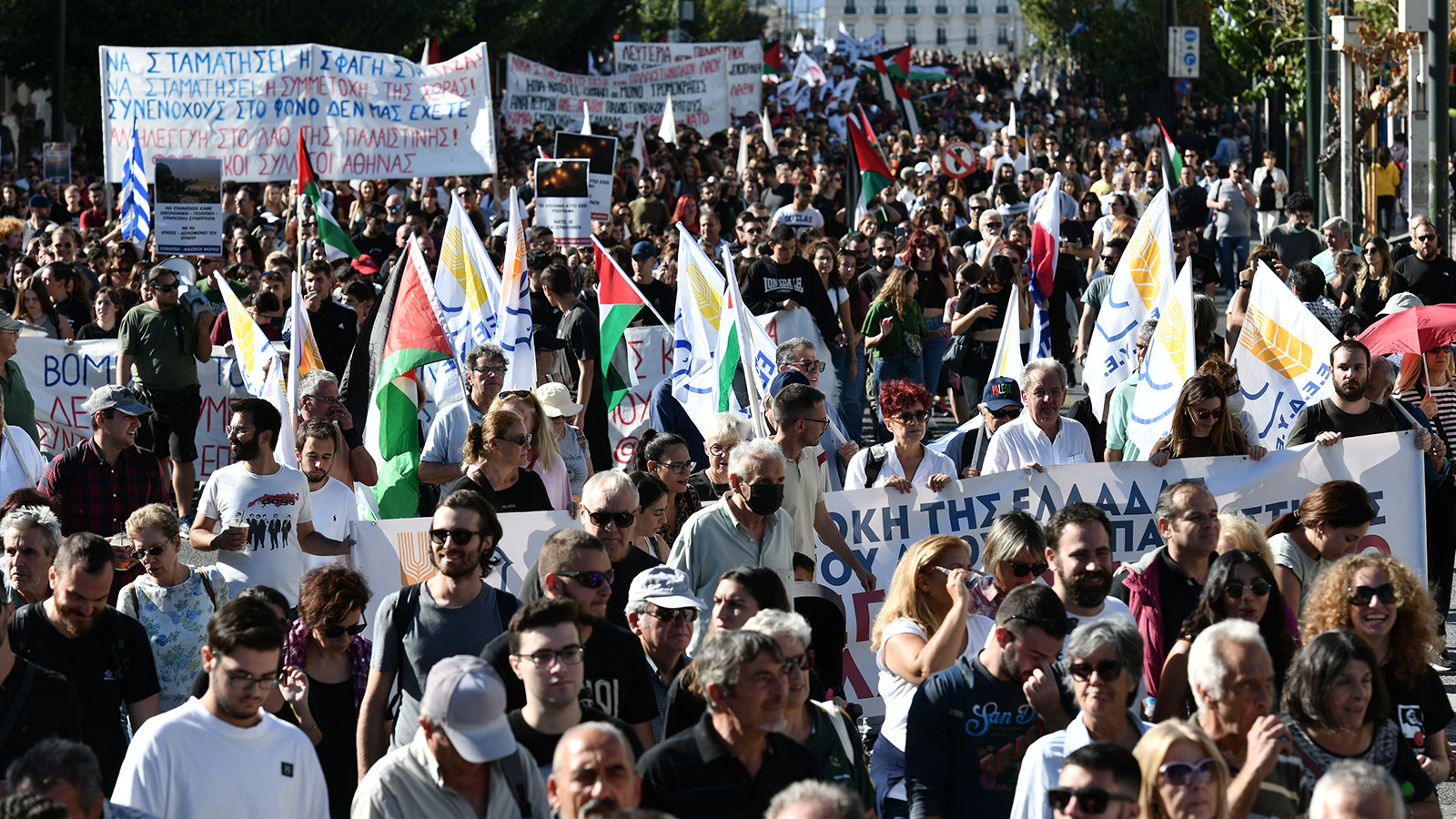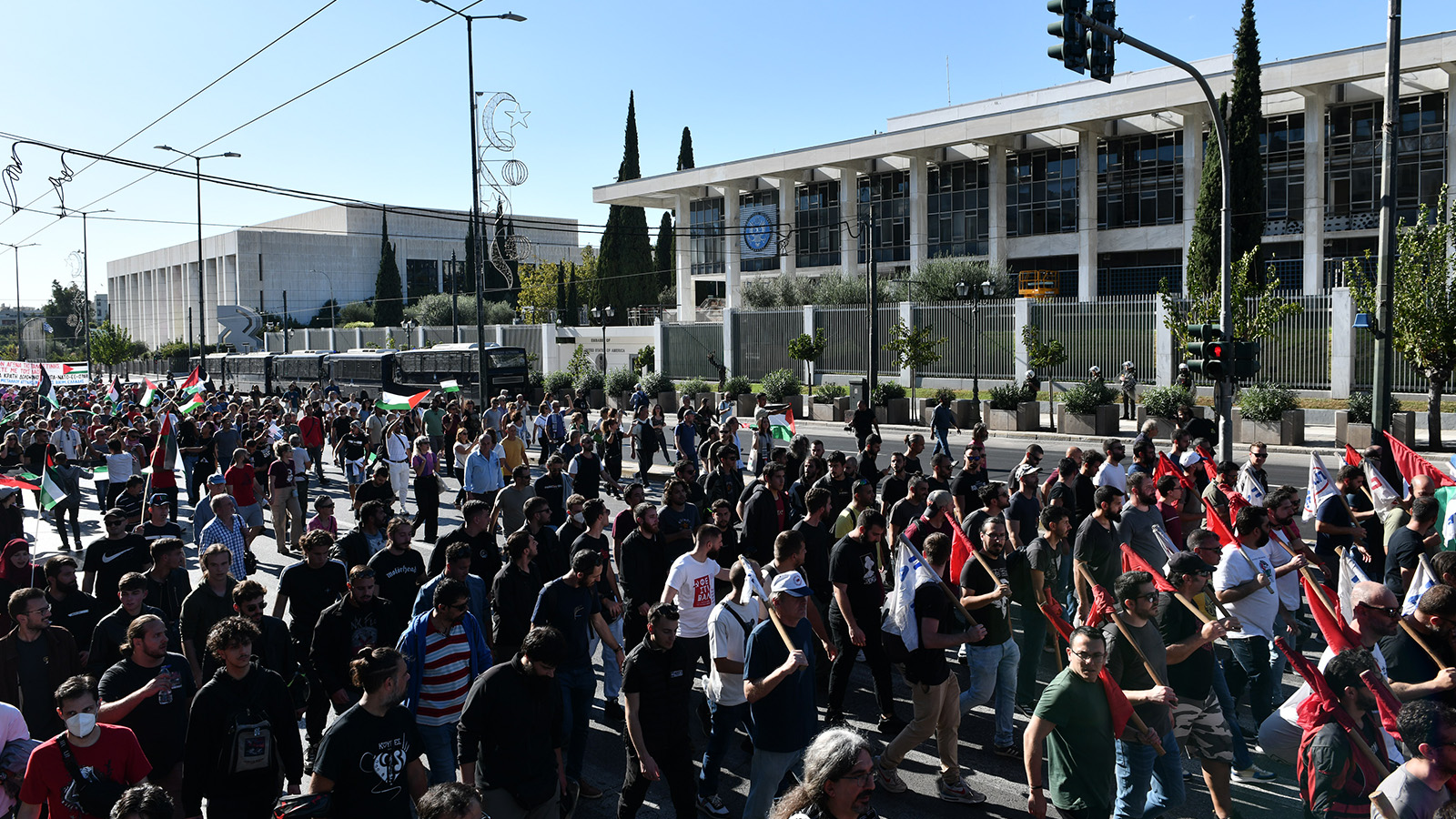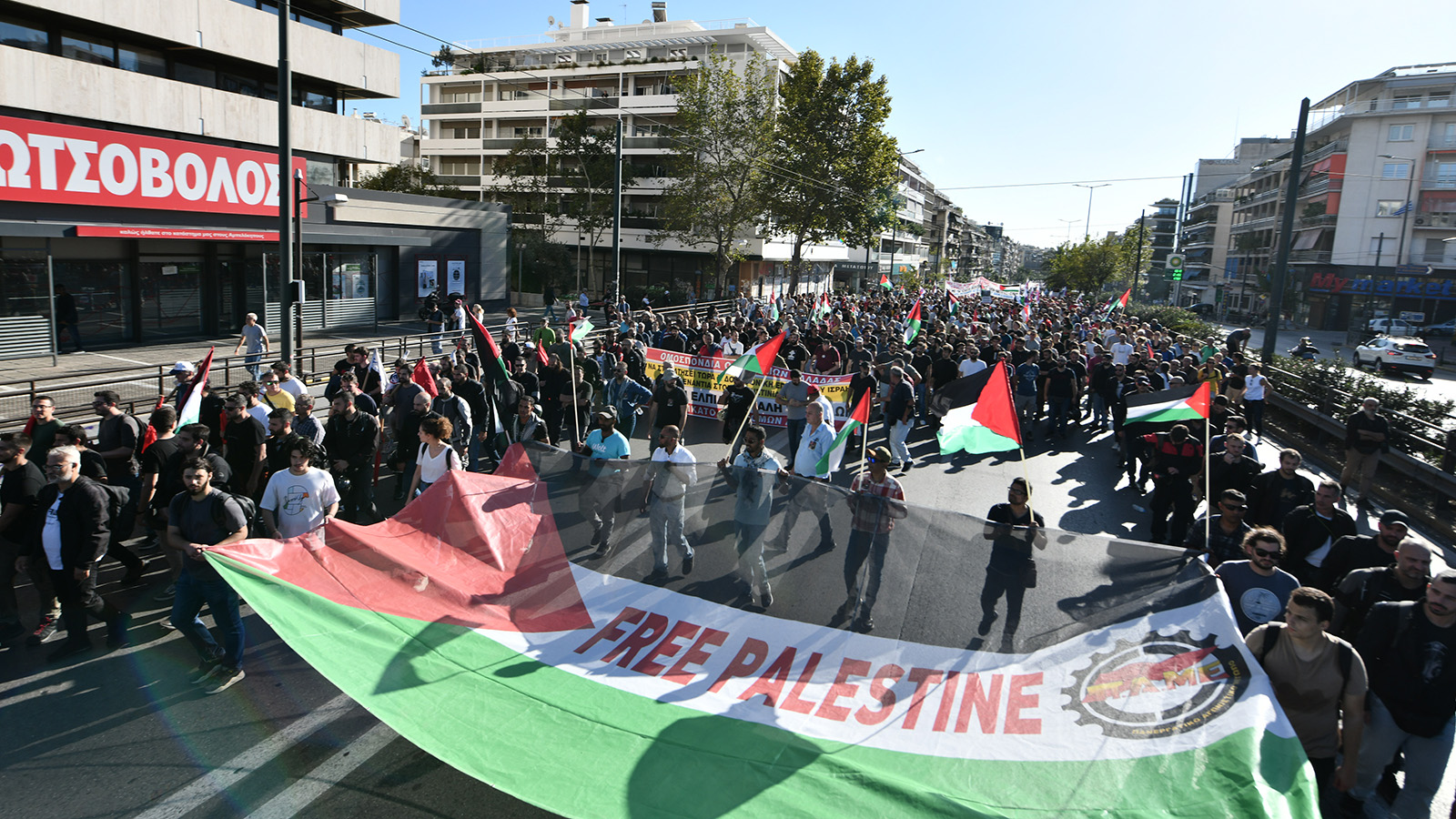 06.11.2023