HEALTHCARE WORKERS ON 24-HOUR NATIONWIDE STRIKE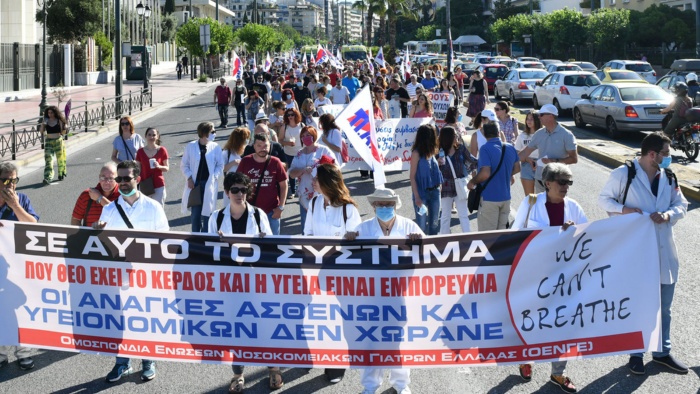 Thousands of workers in public hospitals and other public health structures took part in the 24-hour nationwide strike of healthcare workers. The strike took place on 16/6 and sent a massive and loud message to the criminal policy of all governments of the capital, which seeks to turn health – welfare into a commodity and considers the workers in this sector to be consumable, putting the protection of human life on the balance of the unacceptable logic of "cost-benefit".
In Athens, Thessaloniki, and other cities across the country, healthcare workers protested in the streets, demanding immediate mass recruitment of permanent staff, permanent employment of contract workers, full, adequate, and exclusive funding of the public health system by the state budget, and access to healthcare for everyone.
They also denounced the hundreds of layoffs already taking place, as there are thousands of contract workers in the public health system, accounting for about 25% of all public hospital workers, who will be laid off in the coming months. Workers in Special Education, who have not been paid yet, also face the risk of unemployment.
DIMITRIS KOUTSOUMBAS: We support the struggle of healthcare workers
In a statement on the nationwide strike of health workers, the GS of the CC of the KKE, Dimitris Koutsoumbas, stressed the following:
"We stand by the side of health workers who are currently on strike so that no layoffs are made, all contract workers obtain permanent employment, and all the necessary personnel is recruited. We also support their struggle with the draft law submitted by the Parliamentary Group of the KKE for the inclusion of hospital staff in Arduous and Unhealthy Occupations".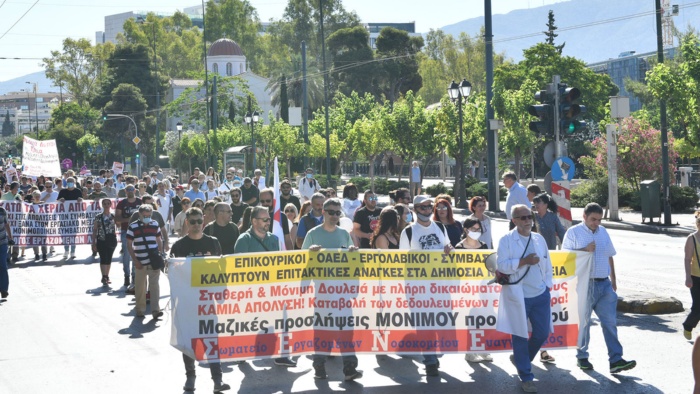 Please edit the content block text.