Rallies against the anti-popular state budget
Hands off the people's income! Raises in salaries and benefits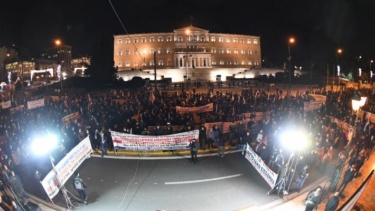 During the all-workers rally that took place in the centre of Athens on 16/12/21, trade unions, mass organizations, workers, pensioners, and young men and women denounced the 2022 budget that leads the people and their needs to suffocation. The protesters denounced the crushing of the people's income and needs in order for business groups to secure new benefits.
While the debate was continuing in the Plenary Session of the Parliament, trade unions, self-employed unions, women's associations, and student associations demanded measures of substantial income support, salary increases, and Collective Labour Contracts, together with the consolidation and expansion of labour rights, increases in spending on health and education, and reduction in taxation.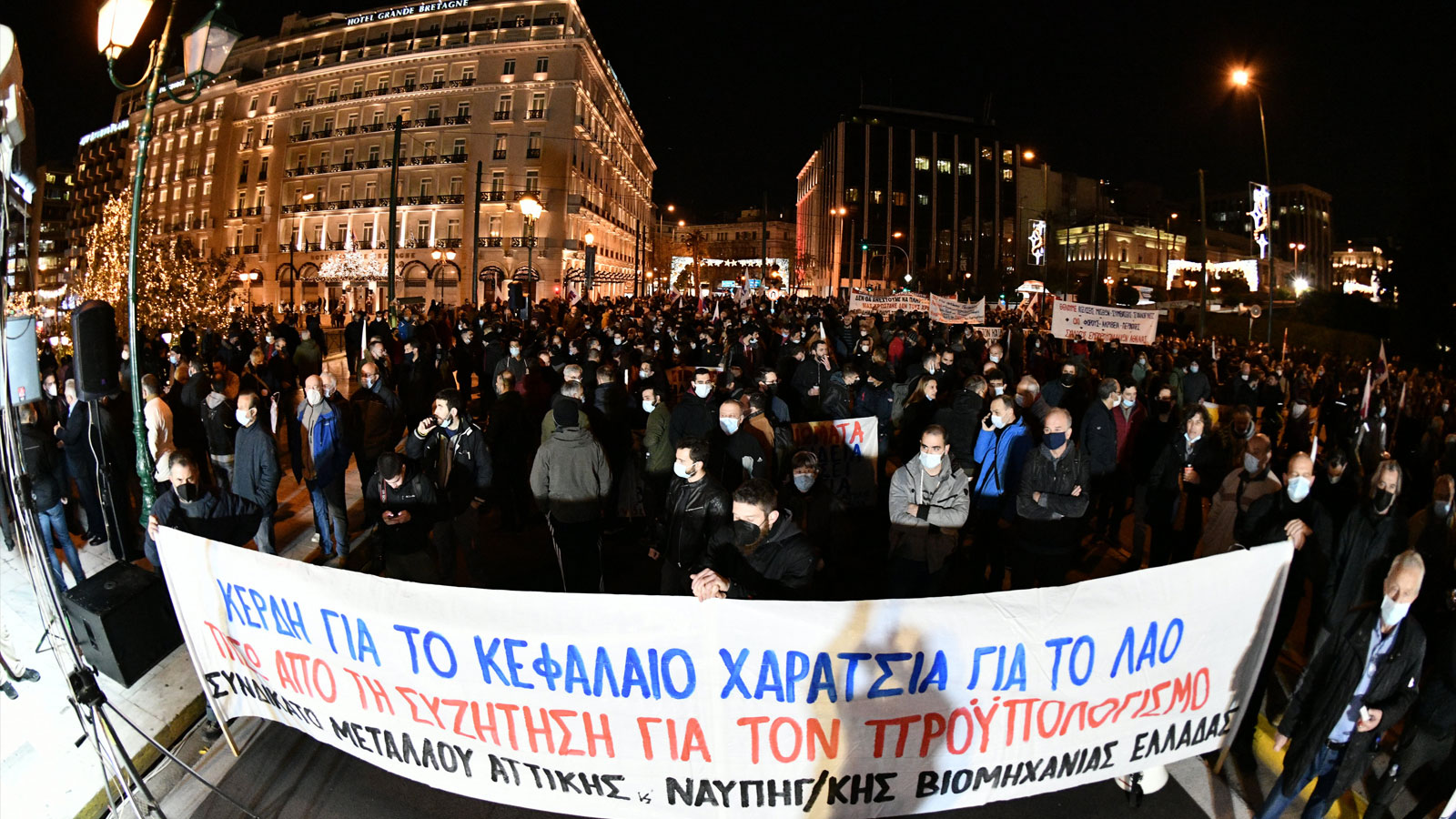 The GS of the CC of the KKE, Dimitris Koutsoumbas, attended the rally and made the following statement to the media:
"In Parliament, we are saying a big 'no' to the anti-popular budget. However, the biggest 'no' must be said by the Greek people, strengthening their struggles, their alliance, changing the negative correlation of forces, overthrowing all the servants of a ruthless power".
Similar rallies were held in many other cities in Greece.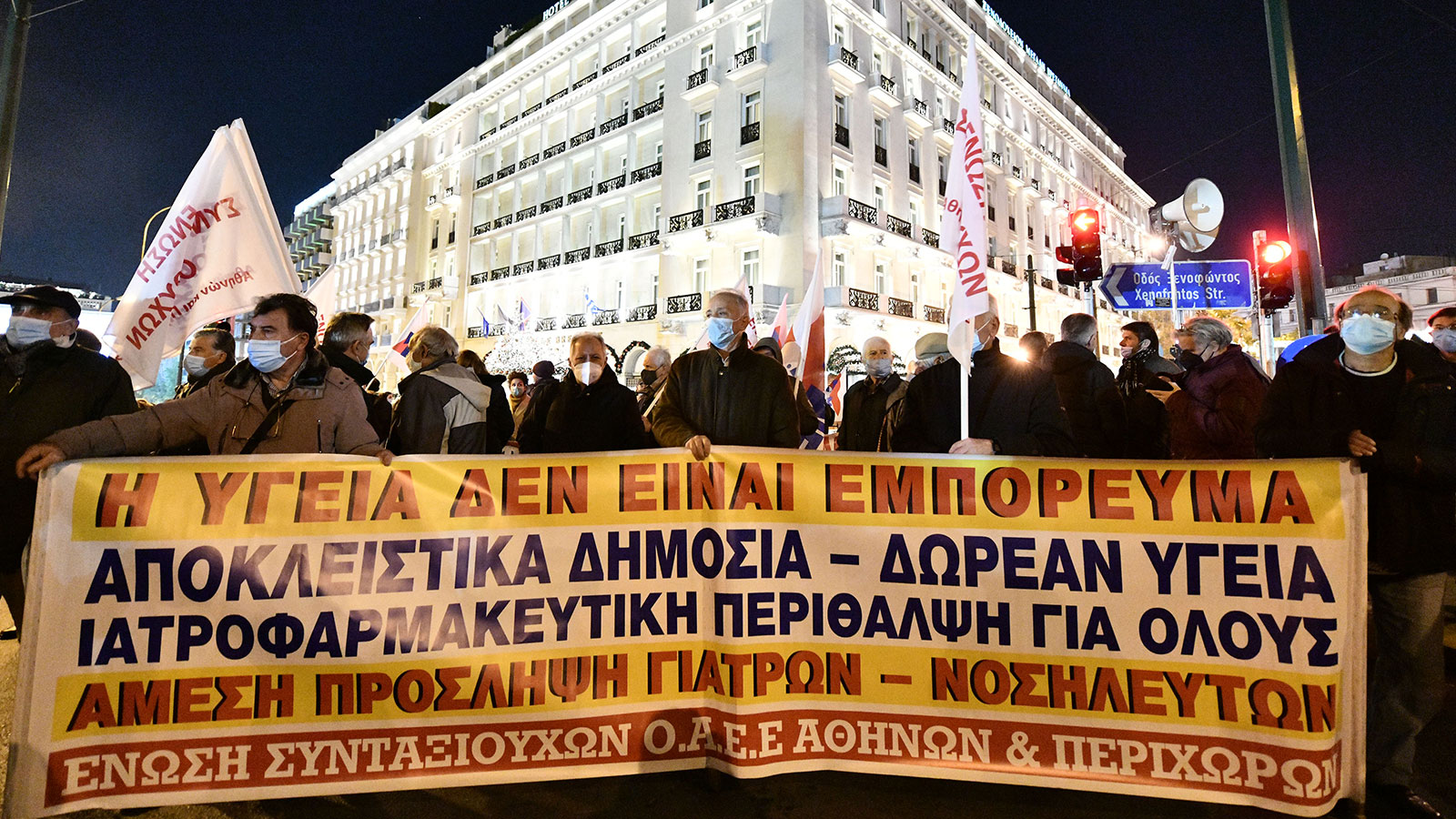 17.12.2021