PAME RALLY AT THE MINISTRY OF LABOR
Hands off the unions, the collective organization and action of the workers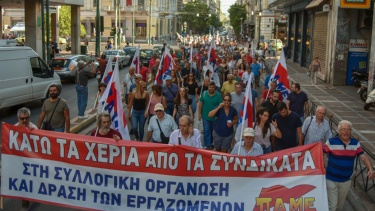 Outside of the Ministry of Labor in the morning of September 3rd trade unions that rally in the All Workers Militant Front (PAME) held a demonstration, expressing their vehement protest against the government – employer plans to impede the organization of struggles, through reactionary changes in trade union legislation.
PAME delegations, consisting of trade unionists from the Pharmaceutical Federation, Press and Paper Industry, Food – Beverage – Milk, and Construction met with Notis Mitarakis, Minister of Labor. Upon completion of the meeting, they issued a call for strike readiness against the government's attempt to hinder trade union action.
The union members had marched to the Ministry of Labor,  immediately following the mass protest that took place following PAME's call at the central DEI offices in Athens, protesting against the rising costs of electricity and the further privatization of DEI.
The workers made it clear that they would not accept any state intervention, no legislative intervention in union functioning. That the unions are workers' organizations and as such working people defend them, while it  became clear that the very organization and mass action of the workers in their organizations is what protects their functioning , something which, with the plans of the government and employers, they aim to impede and destroy.
The federations and the unions are preparing their mobilization, a strike, with discussions at workplaces,  calling upon all workers to rally in their unions and in the class labor movement.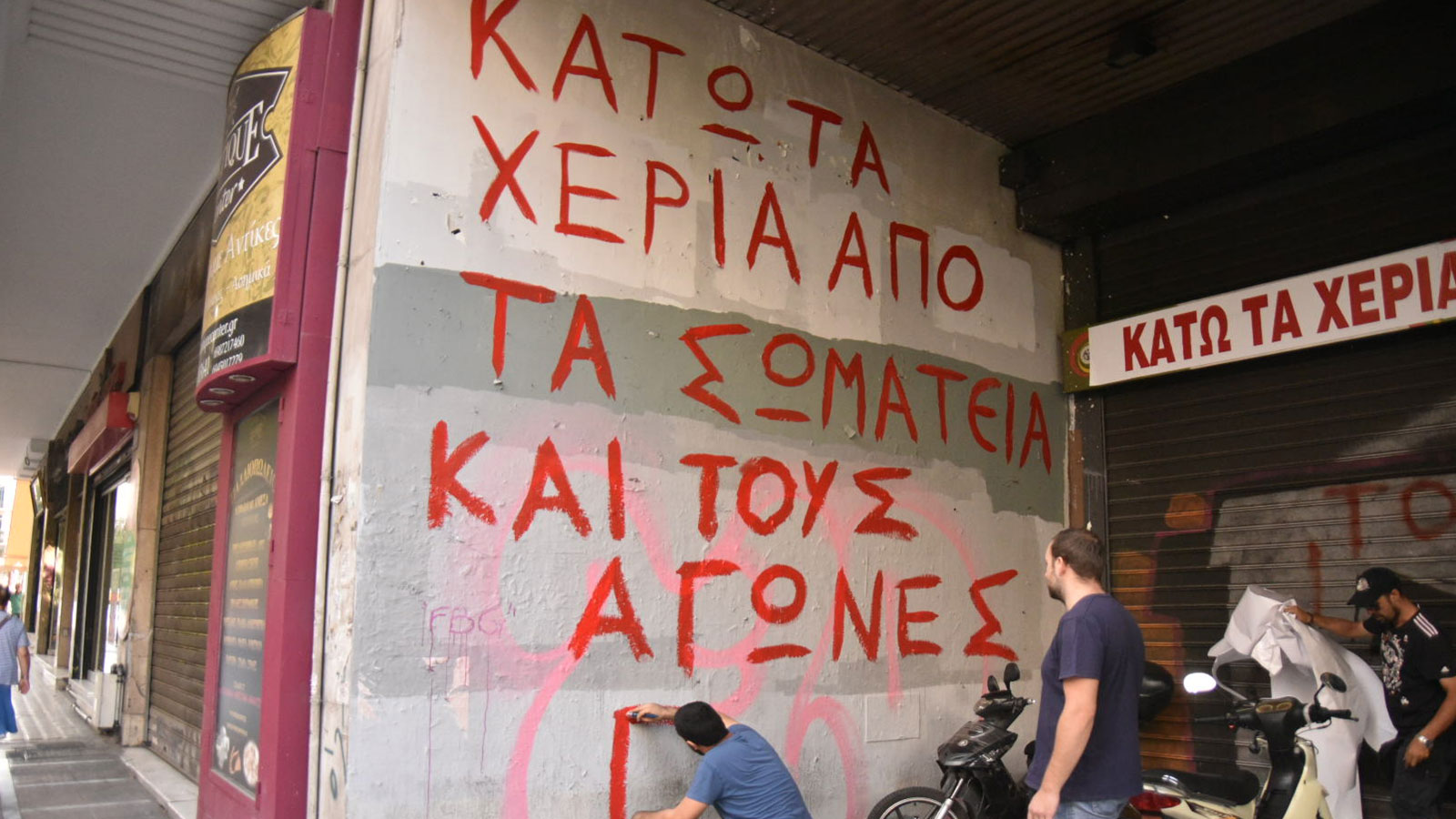 04.09.2019