KKE-KNE Organizations Demonstrate Outside Military Base as American Armored Units Arrive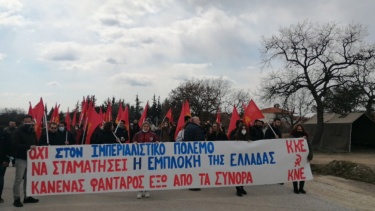 A demonstration was organized Saturday March 12thby KKE and KNE Organizations outside the Xanthi Military Base in Northern Greece where American armored units had arrived to participate in joint exercises with the Greek army.
With slogans and banners, demonstrators denounced the involvement of Greece in the imperialist war in Ukraine and demanded immediate disengagement and non-participation, no Greek soldier to be sent outside Greek borders.
"No involvement, no participation, NATO forces leave Greece", "We won't choose sides between robbers, our only hope is the struggle of the peoples" were just some of the slogans that were shouted out by demonstrators outside the military base.
Demonstrators expressed their solidarity with the soldiers and the stance of the KKE that there be no involvement in the imperialist war being waged in Ukraine, while they wrote in huge letters outside the base on the street, "NATO Killers Go Home".
The demonstration continued with a march through the central streets of the city of Xanthi.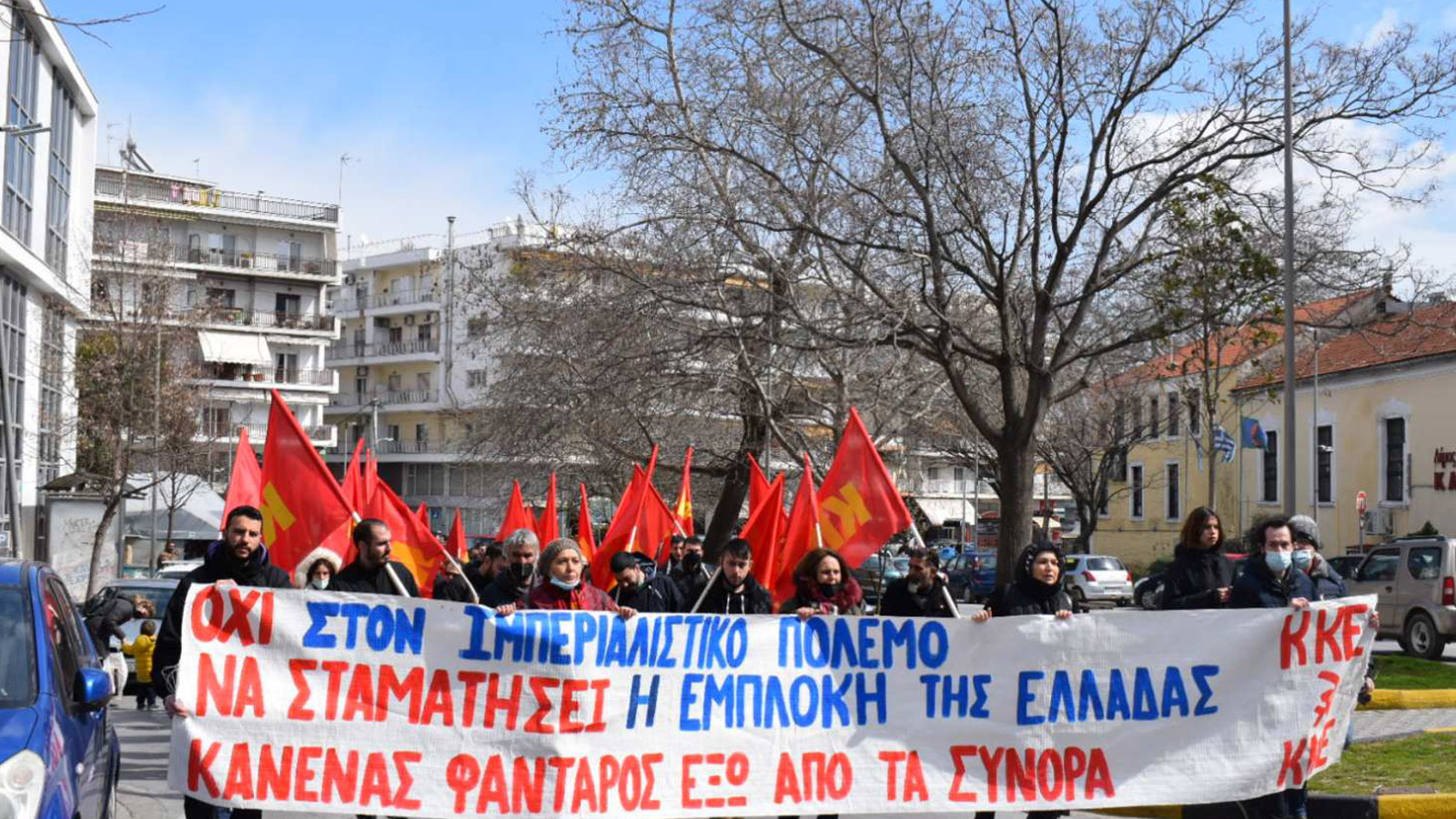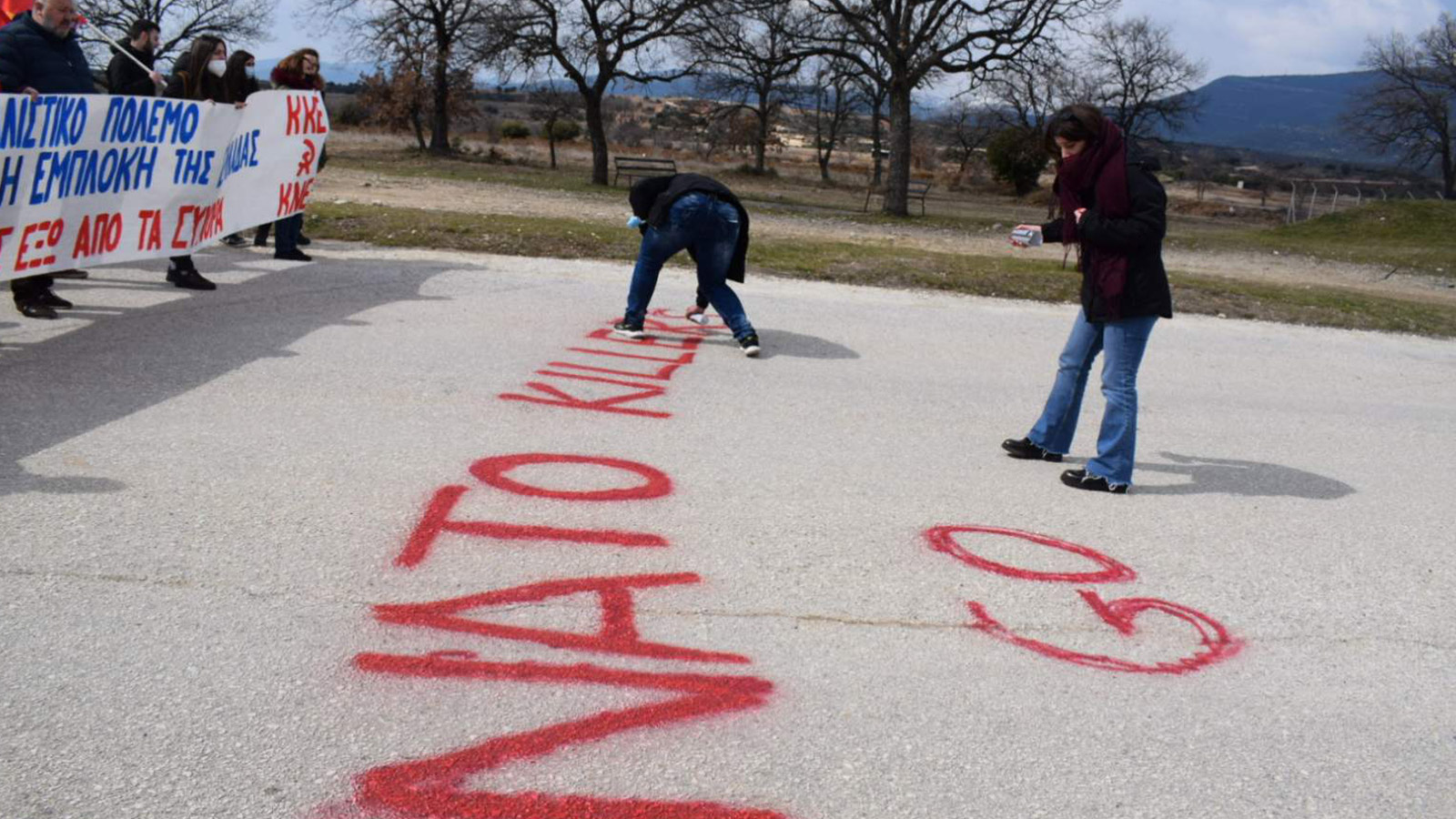 14.03.2022