STATEMENT OF THE PRESS OFFICE
ON THE ASSASSINATION OF IRANIAN SCIENTIST & DEPUTY DEFENCE MINISTER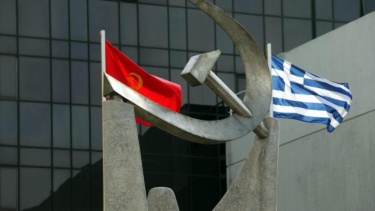 The KKE denounces the assassination of the prominent Iranian scientist and Deputy Defence Minister, Dr. Mohsen Fakhrizadeh, on 27 November 2020, near Tehran.
This heinous act serves very dangerous purposes. It is sharpening the already tense situation in the Gulf region and is turning against the people of Iran and other peoples in the region.
The KKE expresses its condolences to the Iranian embassy in Athens and to his family.
ATHENS 1/12/20
THE PRESS OFFICE OF THE CC OF THE KKE