PRESS OFFICE STATEMENT
ON THE PASSING AWAY OF COMRADE KOSTAS PATERAS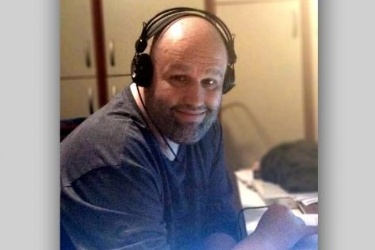 It is with great sadness that KKE bids farewell to cde. Kostas Pateras, who passed away very prematurely, at the age of 42, after fighting a difficult battle.
            Cde.Kostas, of Greek-British descent, was born in London, in a working-class family. He was the grandson of a British communist worker, who had fought in the Spanish Civil War with the International Brigades. His grandfather's strugglesdeeply influenced cde. Kostas since his childhood.
            In a period, which was characterised by very difficult conditions for the communist movement in England,cde. Kostas participated in the mobilisations against EU's "White Paper" (1994-5) and the imperialist war in Yugoslavia (1999). He joined the Communist Youth of Britain in 1995 and the Communist Party of Britain in 1999.  He studied English at the University of Oxford and undertook postgraduate studies. He worked for a few years in England, participated in trade unions, was elected to UNISON's Young Members Committee and was fired twice for his avant-garde activity. He gained considerable political experience from the anti-labour policies of both the Conservative and Labour governments.
            In 2004 he moved to Greece with his family and immediately joined KKE. He worked as an English language teacher, was a cadre in teachers' organisations at his place of residence and a member of the Committee in the 'Association of Employees in Private Education "Byron"'. From 2005 onwardscde. Kostas Pateras also helped at the headquarters of KKE's Central Committee, initially in the Translation Department of the Central Committee and then as a member of the International Relations Department of KKE's Central Committee.
            Cde. Kostas was a militant defender of KKE's revolutionary strategy focusing on the reorganization of the international communist movement. He tackled, in a consistent and modest way, the difficulties that he encountered, until the end.
            KKE expresses its warmest condolences to his wife, comrade Eirini and all his relatives.
29/12/2020                   THE PRESS OFFICE OF THE CENTRAL COMMITTEE