Student elections 2023
Once again, communists came first in university student elections!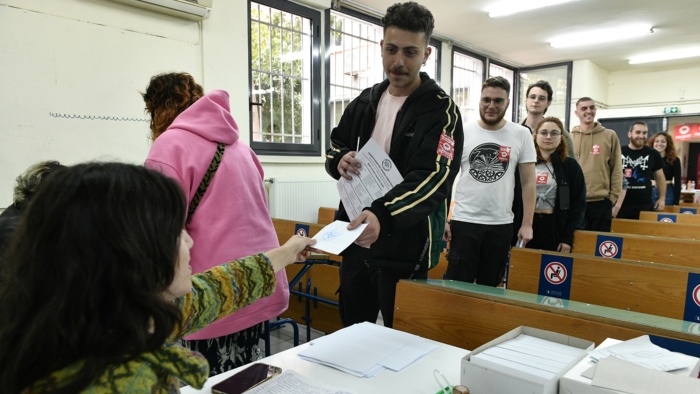 The list supported by the Communist Youth of Greece (KNE) under the name Panspoudastiki KS and the symbol of the red carnation, once again achieved first place in the university student elections held on 10/05/23 in student unions all over the country. Panspoudastiki gained 18,589 votes accounting for 35.15%, further increasing its votes and percentage.
We recall that last year, the list supported by the communists won the first place in the student unions of the country, something that had not happened in Greece since 1986.
The list of the ruling right-wing party of New Democracy (ND), called DAP, which for many years had been the first force in student unions, was reduced to second place with 27.69% of the votes.
Almost non-existent were once again the forces of the social-democratic party SYRIZA, under the name DIKTYO, which won 2.41%.
The list of PASP, supported by the old social democratic PASOK party, received 10.26%, while two other lists of various opportunist forces received 9.4% and 6.9% respectively.
The remaining percentages were shared among independent candidates.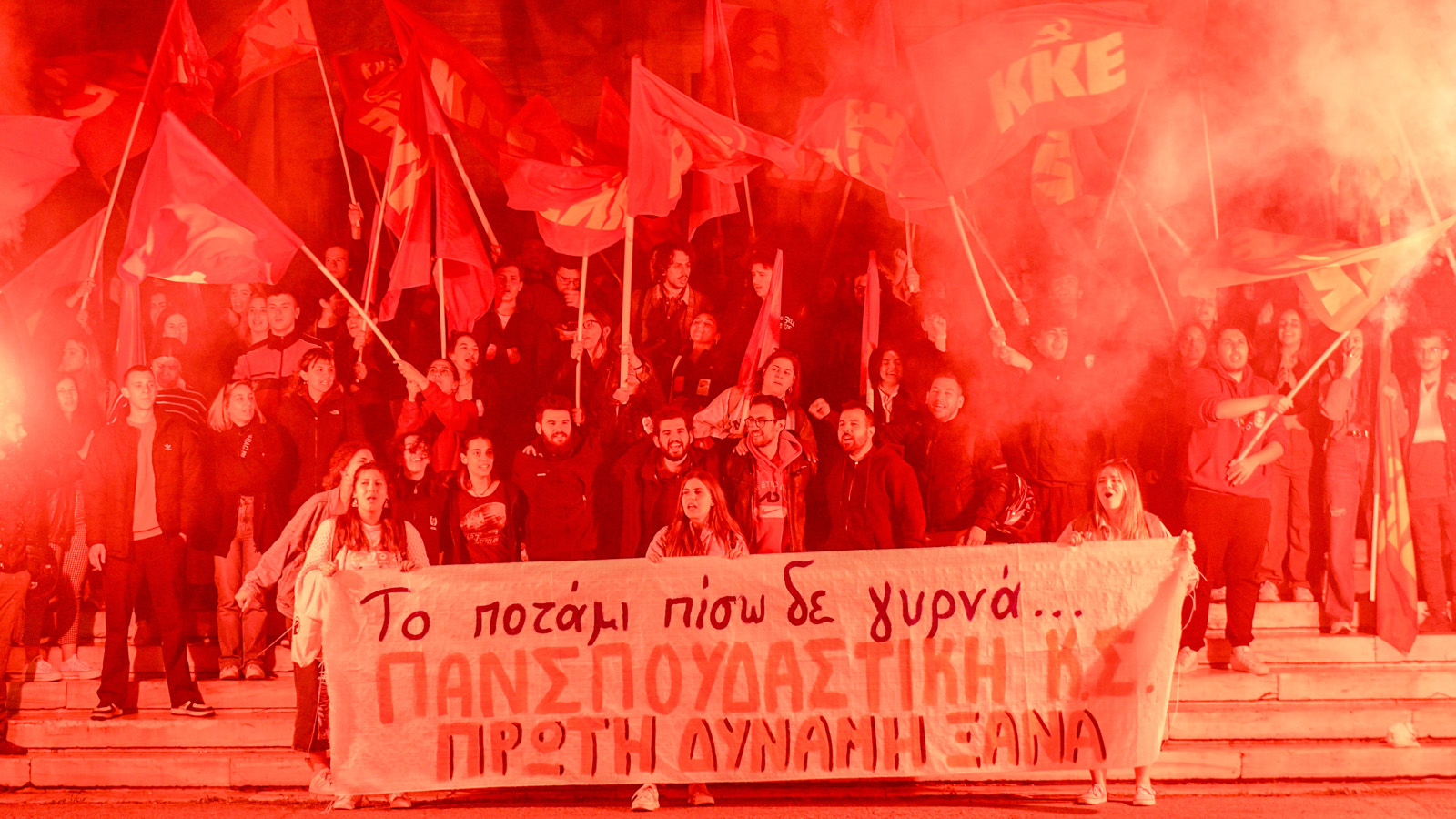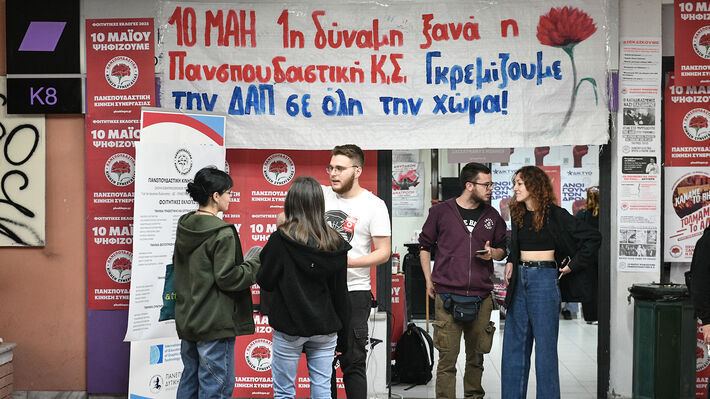 Statement of the Secretary of the Central Council of the Communist Youth of Greece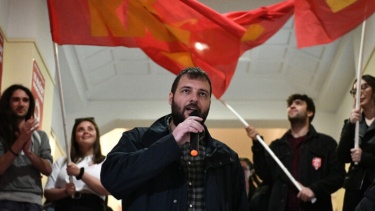 The Secretary of the CC of KNE, Thodoris Kotsandis, released a statement to the media outlets, stressing the following:
"Thousands of young people sent a message of hope and optimism with the sweeping victory of the Panspoudastiki in the student elections! […] The great victory of Panspoudastiki is a clear warning to the current and next government that students will be determined to face the attack on their rights!
It is a vote of confidence in the militant action and functioning of the Students' Unions! The members and friends of KNE, the thousands of candidates with Panspoudastiki KS assume great responsibility to respond to the trust shown by thousands of students, to struggle with all our might to lead the student movement to counter-attack and gain new rights!
We continue together! We have taken a step forward; now let's make a leap forward n the parliamentary elections on 21 May!
The students' victory has a great potential. It is capable of inspiring thousands of people to choose the path of questioning and struggle, to make things different, to strengthen the KKE, which is the only counterbalance to the 'What will be, will be' policy of all the parties that have ruled the country! In all ballots, the youth have one choice: To strengthen the truth, the struggle, the questioning of this system!
'They stand alone against us all', with a strong KKE!"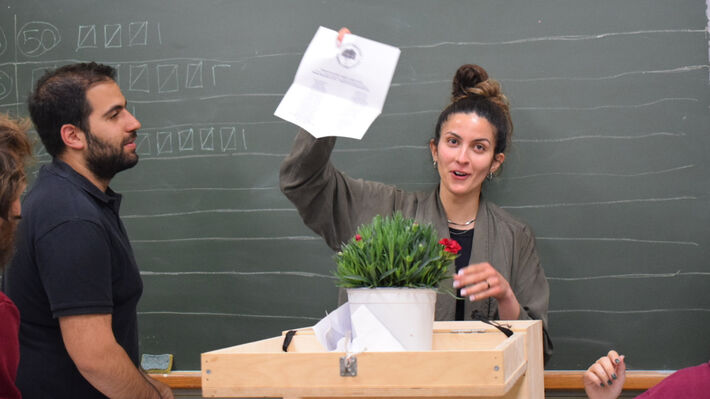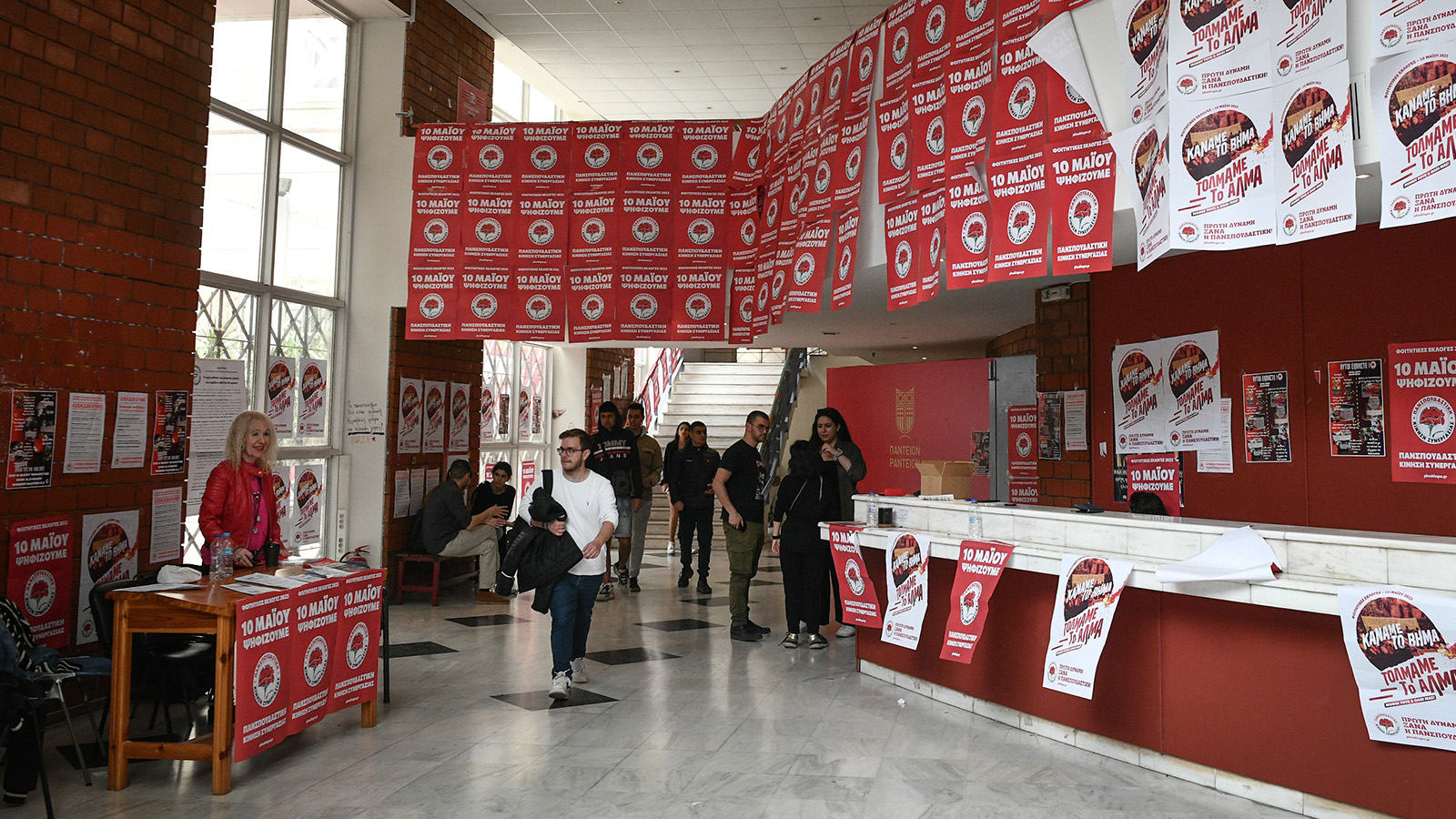 11.05.2023