"Playing with fire" - the possible transfer of US nuclear weapons to Greece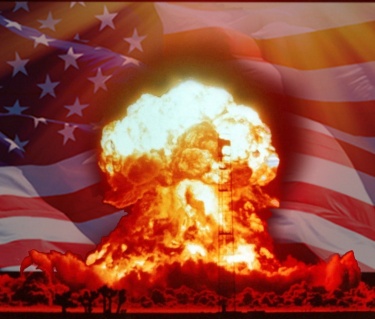 During his recent speech in Thessaloníki
, the GS of the CC of the KKE, Dimitris Koutsoumpas, highlighted amongst other things, that they are carrying out maintenance, upgrades and modernization of the military base of Araxos in western Greece and that there is the possibility of US nuclear warheads being transferred there from the NATO base at Incirlik.

On the 20th of September, the daily newspaper "Rizospastis"-organ of the CC of the KKE-on its front page highlighted the continuing suspicious and conspicuous silence of the government in relation to this accusation made by the KKE.

"Rizospastis" denounces the plans to transfer US nuclear weapons to Greece, which it characterizes as "playing with fire". At the same time, it reveals that the coalition government of the "left" party SYRIZA and the allegedly "patriotic" ANEL has agreed to provide upgraded services at the naval-airforce base of Souda, after the recent renewal of the agreement with the USA regarding its use. It is also discussing "hosting" US marines from Incirlik.
In addition, it notes that in recent months, US officials visited military installations in mainland Greece, seeking an "expansion" of cooperation with Greece regarding other hardware, beyond what is "hosted" at the Souda base.

Finally, it should be noted that on the 19th of September a mass meeting was held in Patras (the 3rd largest city in Greece, which is 40 km from Araxos), at the initiative of the Construction Workers' Union and with the participation of dozens of trade unions and mass organizations, with the aim of organizing the struggle of the people in the region against the installation of US nuclear weapons in Araxos. As was stressed at the meeting, the labour-people's movement of the region will respond in the face of decisions that entangle our country even more deeply in dangerous plans.