Protest outside US Embassy against barbarism and repression in USA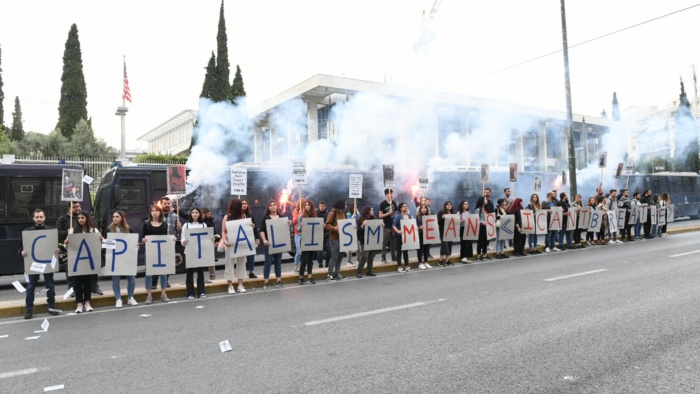 "Capitalism means, -I can't breathe-". Members of the Communist Youth of Greece (KNE) formed this slogan outside the US Embassy in Athens, as part of a protest rally held by the KNE on June 1 against the barbarity and repression of the US government. A similar mobilization took place in Thessaloniki at the American consulate.
Members and friends of the KNE, holding pickets with slogans such as: "Capitalism brings us suffocation, organization and struggle for another power", lined up outside the embassy, shouting slogans such as: "No breath in the system that breeds crises, wars, racism", "War, poverty, racism, this is capitalism", "The capitalists democracy isrepressionand violence for the people ".
Lefteris Nikolaou-Alavanos, KKE MEP, also attended the KNE protest.
22/5/2020