Press Office of the CC of the KKE
Release now the cadres of CP of Swaziland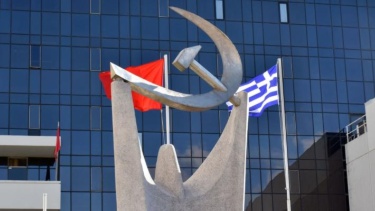 The Communist Party of Greece (KKE) strongly condemns the arrest of the Deputy President, Mcolisi Ngcamphalala and of the International Organizer, Njabulo Dlamini of the Communist Party of Swaziland.
The two cadres of the CP of Swaziland were arrested by the repression mechanisms on January 11th, 2019 in Manzini, Swaziland, while en route to a Meeting of the Swaziland National Association of Teachers, where they both belong, to schedule the activities of the Union. The two cadres of the CP of Swaziland are charged with "obstruction of police on duty" and "resisting arrest".
The CP of Swaziland stresses that this is a persecution of political nature of the Mswati regime against the CP of Swaziland and against the working class' and trade-union movement. The Mswati regime is the last absolute monarchy in sub-Saharan Africa: the political parties are banned, trade-union activity is under severe restrictions, 70% of the country survives with less that $2 per day and 38% of the people live in absolute poverty.
The KKE condemns the unacceptable arrest of the cadres of the CP of Swaziland and demands their immediate release, as well as the unhindered functioning of the trade-unions, the political parties and of the CP of Swaziland.
14.01.2018