STATEMENT OF THE PRESS OFFICE OF THE CC OF KNE FOR THE RECOGNITION OF JERUSALEM AS THE "CAPITAL" OF ISRAEL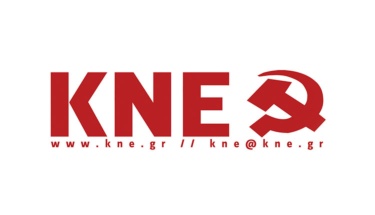 The decision of the government of Trump to inaugurate its new embassy in Jerusalem, a move that essentially recognizes Jerusalem as the "capital" of Israel, is something that foreshadows new negative developments at the expense of the Palestinian people as well as the other peoples of the region.
It seems that in the attempt of the murderers of the peoples to lure the youth in order to support the dangerous plans, is involved even... the "sinful" Eurovision song contest. How else can it be explained that the Israeli winner of the contest basically mentioned Jerusalem as the "capital" of Israel? While at the same time, even the president of Israel, B. Netanyahu, immediately repeated the "line" of the winner, a "line" that insults the Palestinian people!!!
We call upon the youth of our country to continue the support towards the just struggle of the Palestinian people and youth, that while they are asserting their own homeland they face the state-oriented violence, the murders and the imprisonments on behalf of the state-killer of Israel. We call upon the youth to strengthen the struggle against the dangerous policy of the SYRIZA-ANEL government, that reinforces the political and military cooperation with the state of Israel, and to demand the immediate recognition of the Palestinian state on the basis of the resolution of the Greek Parliament of December of 2015.
Overall,we call for the strengthening of the people's and youth's struggle against the imperialist wars and the plans of US-NATO-EU in our region.

14th of May,
Press Office of the CC of KNE