Solidarity with the TKP in relation to the provocative conviction of the General Secretary of the Party, Kemal Okuyan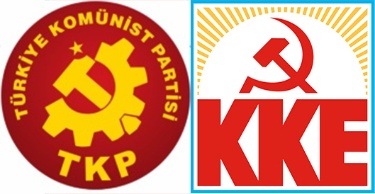 The KKE condemns and denounces the unacceptable conviction of the General Secretary of the CP Turkey, Kemal Okuyan, by the Turkish courts to 11 months and 20 days in prison with the pretext that in an article of his "he insulted the President of Turkey, Erdogan."
This a provocative decision that aims to impede the activity of the communists who are playing a leading role in the struggle against the anti-worker political line and enormous repression which has been unleashed by the Turkish government, as well as against the barbarity of the capitalist system itself. The aim of cde Kemal Okuyan's conviction is to terrorize the Turkish people so that they do not organize their struggles against the anti-people political line, against the aggression of capital. The provocative decision of the court (which in the end transformed the sentence into a fine) is added to the long list of other reactionary judicial decisions in Turkey.
We express our full solidarity with our comrades of the CP of Turkey, with the struggle of the Turkish people who have the strength to decisively answer the attempt to terrorize them, the repression that goes hand in hand with class exploitation and the system which cannot be corrected, only overthrown.
International Relations Section of the CC of the KKE