Students: Get the police out of universities - We struggle for education and free studies!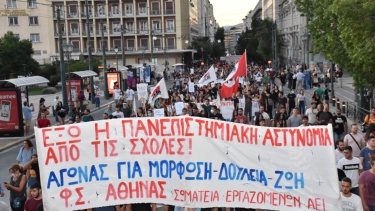 On 8/9, a mass student rally took place in the centre of Athens, with the participation of students, professors, and university workers.
Through their struggle, the students denounced the intensification of repression in higher education institutions, which is aimed at serving the operation of universities as enterprises, and asserted their rights to studies and life.
Commenting on the developments, the Press Office of the CC of the KNE noted that "The government, like a thief in the night, is sneaking the University Police, which has been condemned by the majority of students, into campuses. Students and their associations have already opposed to that and immediately found themselves at the gates of the National and Kapodistrian University of Athens and the National Technical University of Athens, demanding that the University Police retreat immediately!
The € 50 million provided by the government for the establishment of University Police should be used to cover the real needs of the students. They should be used for mass recruitment of professors, student residences, modern infrastructure, and student care.
We call on students, on young men and women, to struggle to put up a wall against the government's repressive and authoritarian plans."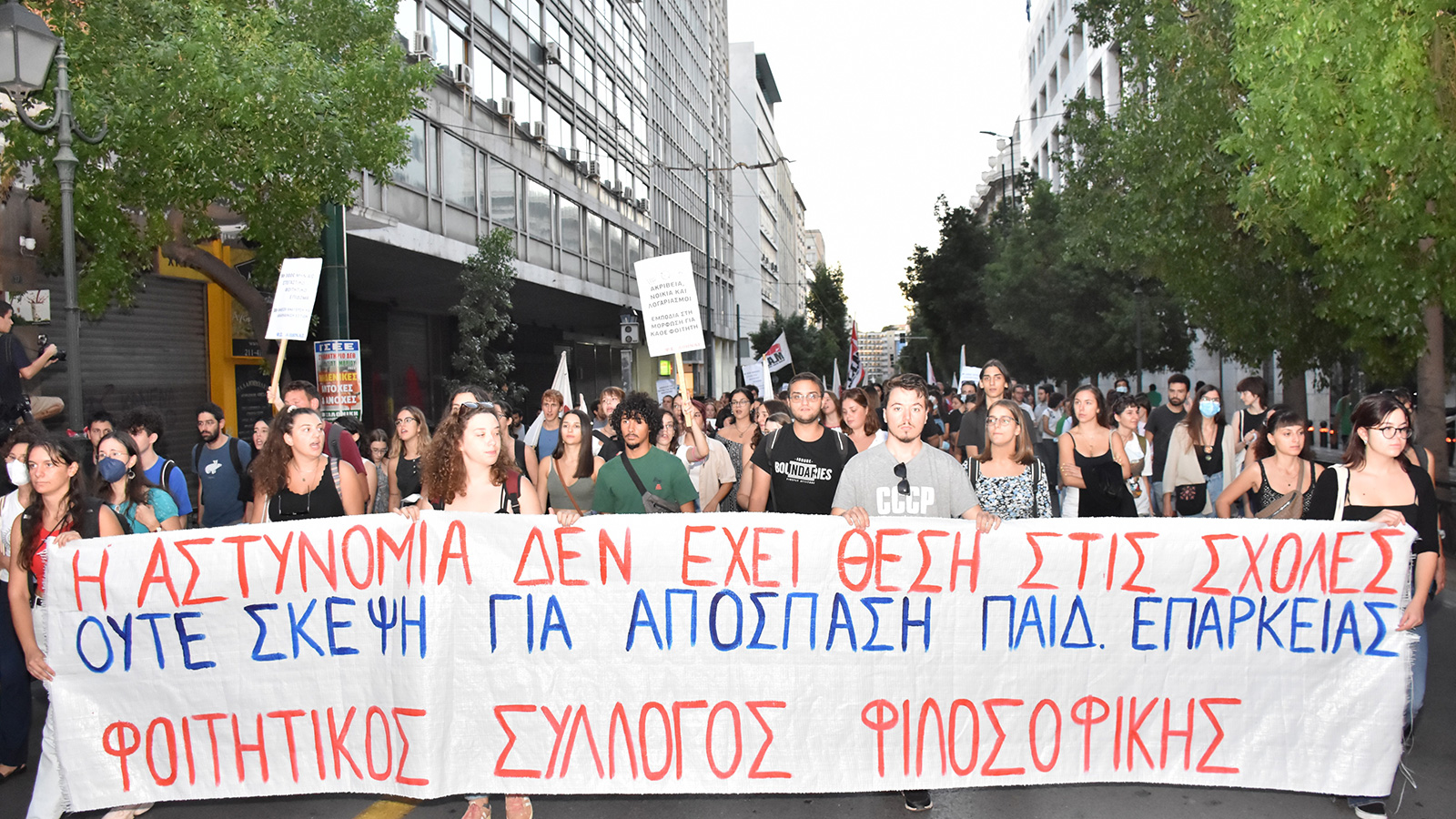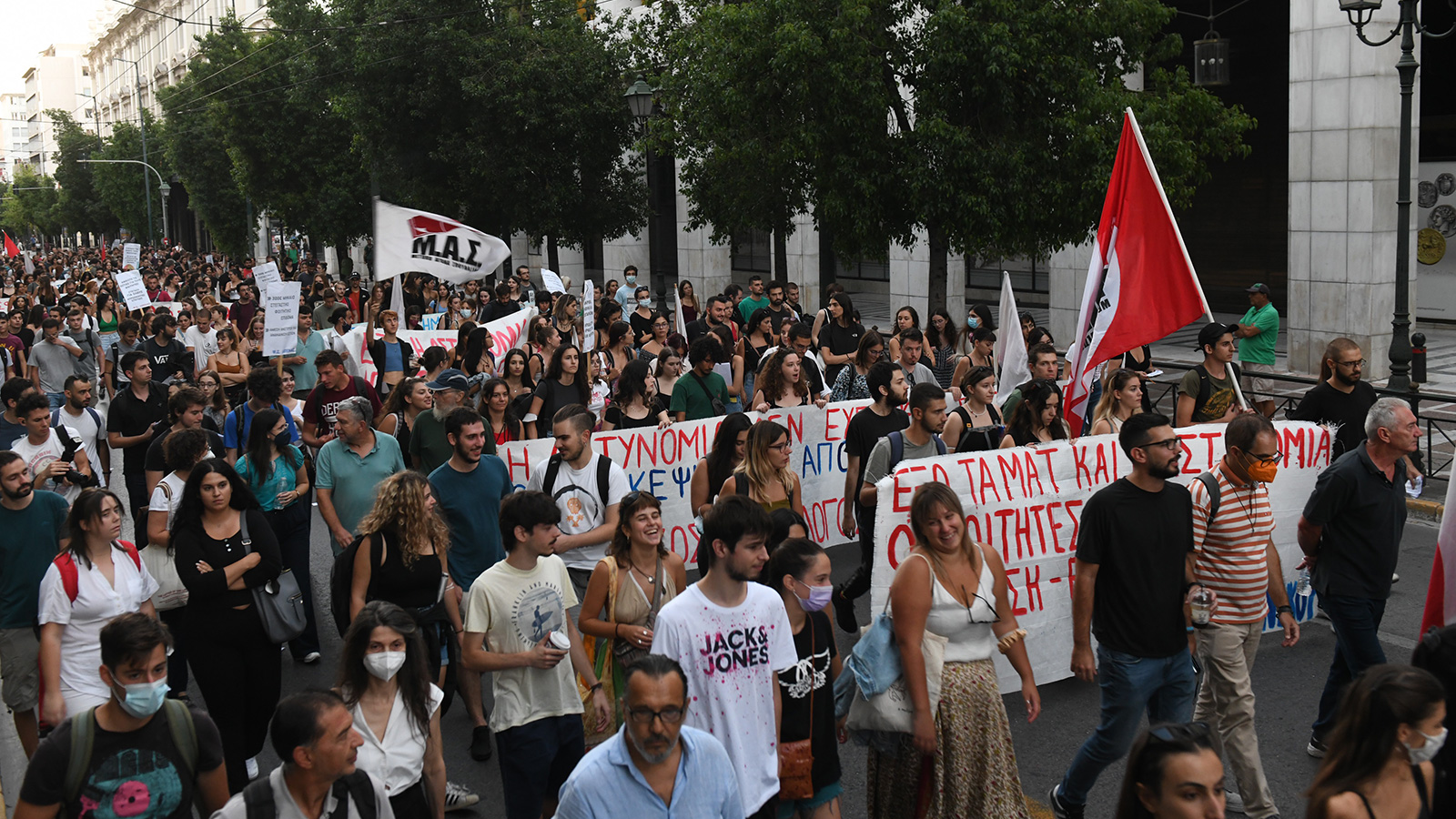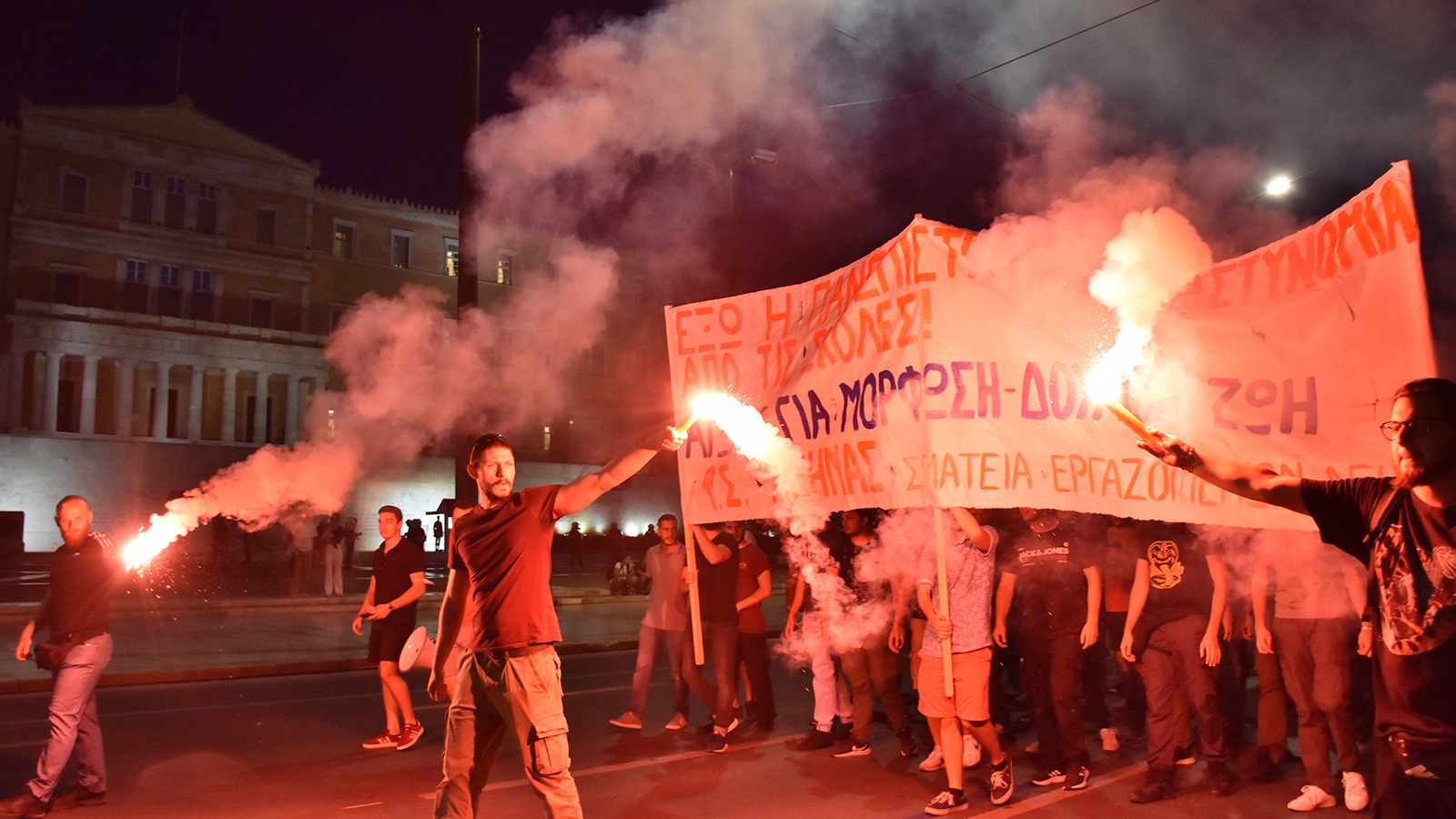 09.09.2022