The 21st Congress of the Communist Party of Greece
The 21st Congress of the Communist Party of Greece began yesterday with a great opening event at Galatsi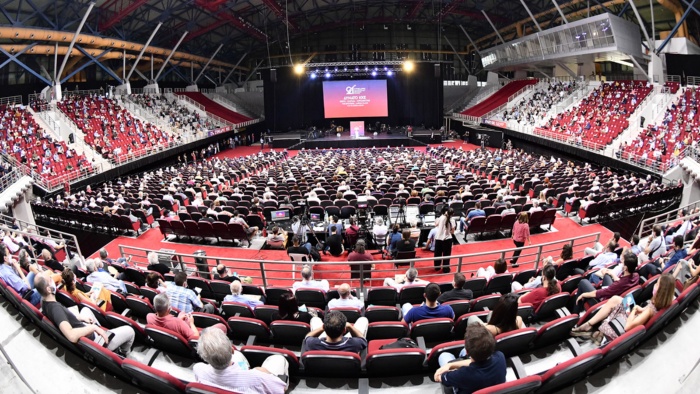 The KKE endured and will become stronger!
Mind–heart–organizer of the struggle for the truly new, for socialism!
D. Koutsoumbas: The KKE responds to the people's needs and concerns with its position and activity for the rebirth of class struggle, the regroupment of the labour movement, the social alliance that struggles to achieve gains and gathers forces in order to strengthen the struggle for the true overthrow, the new society.
The opening of the Congress took place with enthusiasm, with dozens invited guests from the field of Arts, Letters, Culture, and Sports.
The cultural programme, prepared and presented by renowned musicians and performers,  conveyed a strong internationalist tone.
The work of the Congress, which continues today and will last until Sunday, is being held in the Conference Hall at the Headquarters of the CC of the KKE at Perissos.