MEPs of the KKE
The Cuban people have the inalienable right to determine their own future without any foreign interference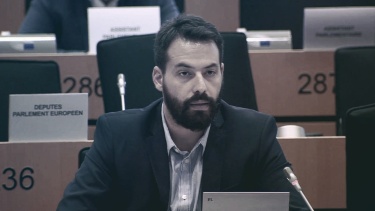 The MEPs of the KKE took the floor during the debate on the "Political Dialogue and Cooperation Agreement between Cuba and the EU" at the plenary session of the European Parliament in Strasbourg. In his speech, KKE MEP Lefteris Nikolaou-Alavanos stressed the following:
"Cuba has established important rights for its people to free public education, to the protection of workers. It spends 24% of its budget on exclusively public and free health care. This has enabled it to struggle against the pandemic and to assist dozens of peoples around the world with medical brigades.
The United States, due to the murderous blockade it has imposed since 1962 and the 245 unacceptable measures that have caused losses of over $140 billion, and the EU, which slanders Cuba for human rights violations and seeks to take advantage of the blockade to promote the objectives of European capital, have the declared aim of undermining the achievements of the Cuban people.
Those who are genuinely concerned about the rights and needs of the Cuban people must today demand the immediate lifting of the blockade imposed by US imperialism, of all sanctions that undermine the rights of the Cuban people and the achievements of the revolution, denying them access to basic goods and services. They must recognize the inalienable right of the Cuban people to determine their own future without any foreign interference."
19.06.2023