The KKE blocked a NATO convoy
On Tuesday 31/5/2022, members of the Thesprotia Sectoral Organization of the KKE proceeded with a symbolic blockade of a convoy of 17 NATO military vehicles from the UK returning from a NATO exercise in the Balkans, outside the port of Igoumenitsa.
The protesters demanded that the port of Igoumenitsa should not be used as a base of the imperialists, sending a message against our country's involvement in the imperialist war.
Police forces attempted to intimidate the protesters; however, their efforts failed thanks to the determination and composure of the communists. After blocking the road for some time, the members of the KKE left in an organized manner.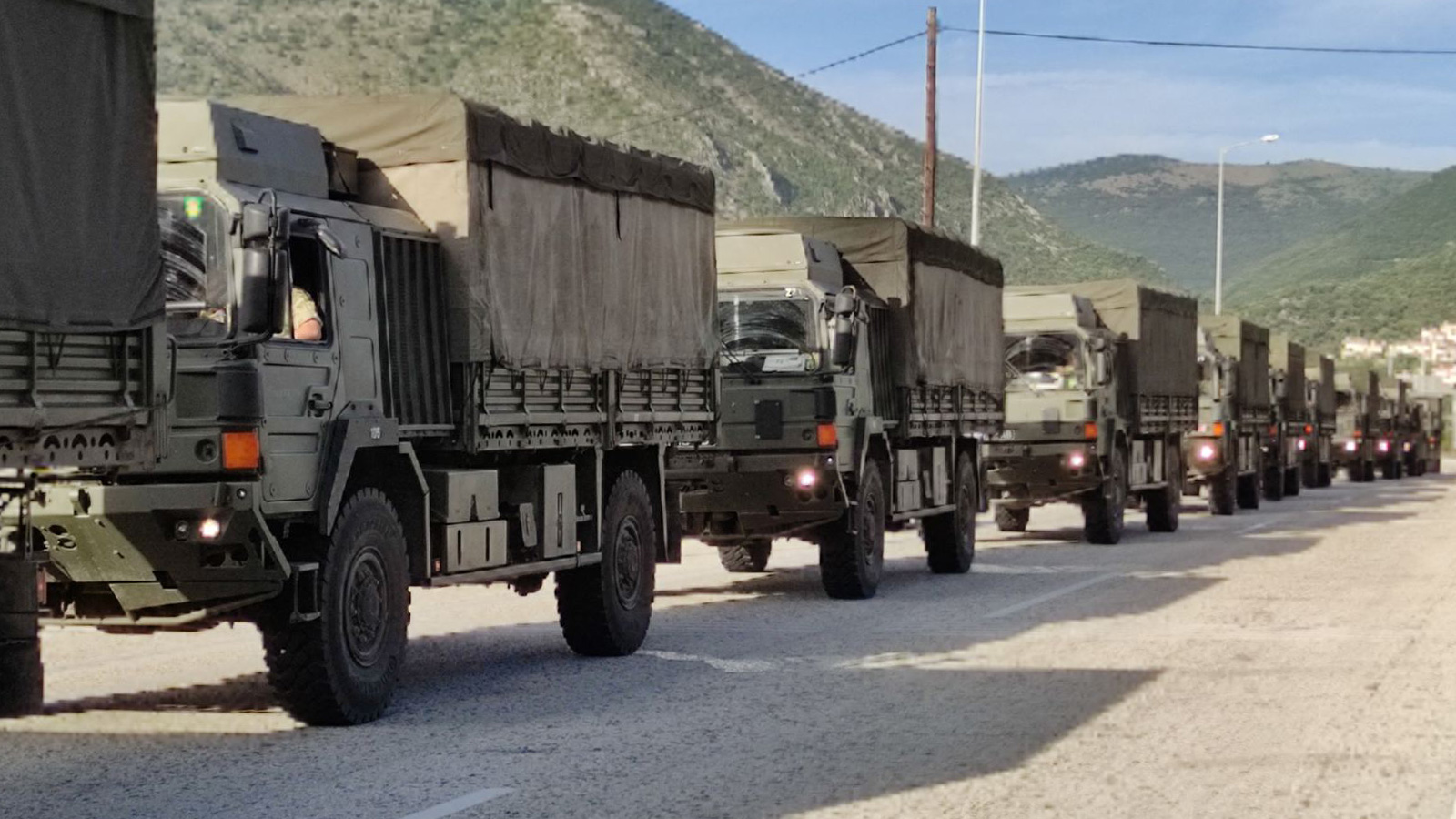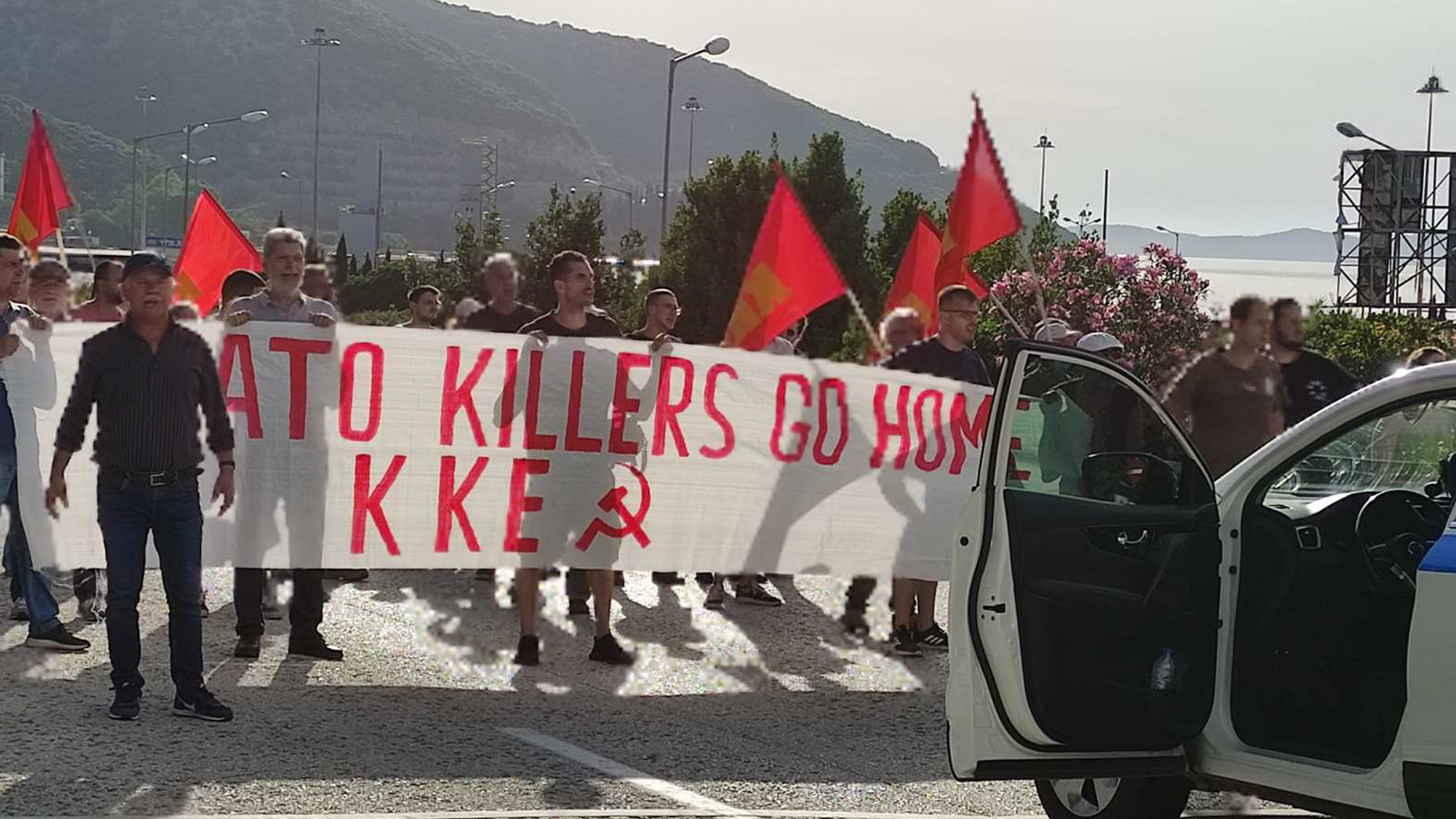 01.06.2022