Statement of the International Relations Section of the CC of the KKE
The KKE denounces the new step in the escalation of imperialist aggression against Cuba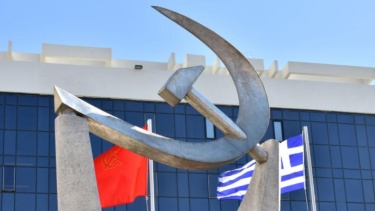 The US administration, within the framework of the unacceptable sanctions and embargo policies against Cuba, is inventing new pretexts and machinating the escalation of imperialist aggression against Cuba and its people.
This time, the US administration in collaboration with the reactionary government of Iván Duque in Colombia are seeking to embroil Cuba in a list of countries that are allegedly cooperating with "terrorists", claiming that several leaders of the Colombian guerrilla movement ELN (National Liberation Army), who travelled to Cuba for negotiations with the former Colombian government, remained there.
The US allegation is unfounded and dangerous. Over the last decades, some of the greatest imperialist crimes against the peoples have been committed in the name of fighting "terrorism".
The KKE denounces this new step in the escalation of imperialist aggression and demands that all measures of the barbaric economic and trade embargo against Cuba to be lifted.
The KKE expresses its internationalist solidarity with the Communist Party of Cuba and defends the rights of the Cuban people and of the other peoples in the region that are targeted by the imperialist attacks of the USA and their allies.
Section of International Relations of the CC of the KKE
4/6/2020