The KKE stands by the side of the earthquake victims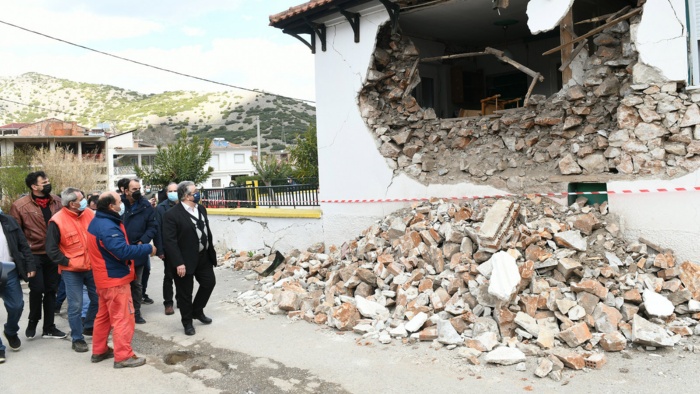 A delegation of the CC of the KKE, headed by the GS of the CC of the KKE, D. Koutsoumbas, visited the wider region of Larissa, which was recently hit by powerful earthquakes. It is estimated that more than 1,800 buildings, which constitute about 65% of the houses in the quake-hit areas, were temporarily declared unfit for habitation.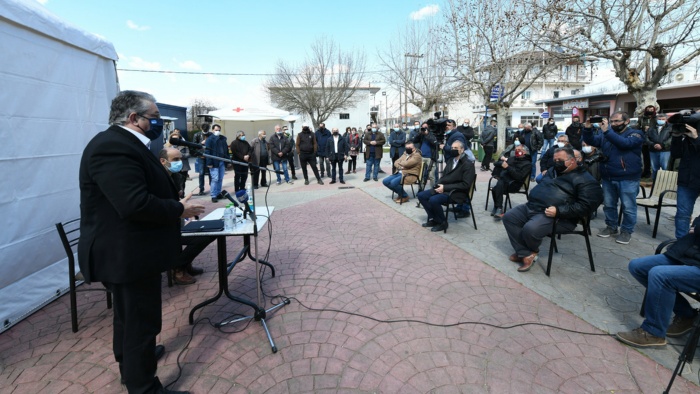 The GS of the CC of the KKE visited the earthquake-stricken villages and participated in a meeting of organizations in Tyrnavos. D. Koutsoubas highlighted, among other things, that from the first moment the KKE with its members and cadres was by the side of the victims, conveying the Party's support to the earthquake victims, recording problems and damages, demanding the state to ensure food, health care, means of protection against the pandemic, provision of bed linen and any other necessary means. He also underlined that the Party brought to the fore the demands of the earthquake victims with questions in the Parliament, the European Parliament, and the Municipal and Regional Councils.
The KKE will continue to stand firmly by the side of the residents and demands that both immediate and long-term support and rehabilitation measures be taken.
18/3/2021