The authorities are historically rehabilitating the Turkestan Legion of the Wehrmacht and the SS in Kazakhstan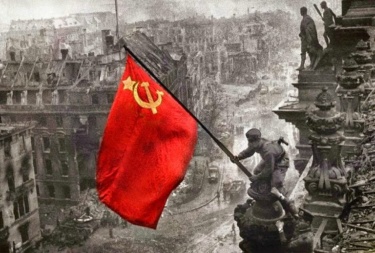 The authorities are historically rehabilitating the Turkestan Legion of the Wehrmacht and the SS in Kazakhstan
Twenty prominent figures of veteran organizations, the trade union movement, the Communist Party of Greece, MPs —including the Vice President of the Greek Parliament—, and two MEPs condemned the intentions of the Kazakh authorities to historically rehabilitate Nazi collaborators and criminals, members of the Turkestan Legion of the Wehrmacht and Muslim SS units. We would like to remind you that these units acted against the partisans and the underground resistance movement in Greece, Italy, France, Yugoslavia, Poland, Belarus, Ukraine, and Belgium. We are grateful to the Communists of Greece for their solidarity.
For the moment, similar statements were made by the Communists of Poland, France, Italy, Latvia and the Russian Communist Workers' Party. We also ask other Communist and Workers' parties to react and make statements and letters against the historical rehabilitation of Nazi criminals in Kazakhstan.
Political Council of the Socialist Movement of Kazakhstan
***
Public and political figures of Greece have signed a text condemning the plans of the government of Kazakhstan to justify Nazi collaborators.
The text reads as follows:
"We condemn the reactionary government of Kazakhstan, which, having a ready-made plan, seeks to politically and legally exonerate members of criminal groups that collaborated with the Nazis during World War II, as well as other armed groups that fought against the Soviet socialist government, robbing and killing Soviet people, and committing crimes against the people of Kazakhstan.
Two MPs from the ruling party and members of the "State Commission for Rehabilitation", the cadres to whom the government has entrusted the implementation of this unhistorical and dangerous task, proposed the criminal prosecution of those who "offend" Mustafa Shokai, the founder of the Turkestan Legion, i.e. parts of the Wehrmacht and Muslim SS battalions.
The Nazi "Turkestan Legion" operated in various European countries to suppress the partisan movements. It also conducted fascist cleansing operations against anti-fascists and civilians in Belarus, Poland, Greece, Italy, and Yugoslavia. The 789th battalion of the Turkestan Legion, after being "retrained" in Germany, was sent to Greece in 1943, where it fought against the EAM–ELAS partisans.
We condemn all immoral attempts to justify the Nazi criminals and their collaborators, as in the case of Kazakhstan, to erase the memory of the Soviet peoples and the Red Army that suffered huge losses in the struggle for the liberation of the USSR and Eastern Europe in the Great Patriotic War, crushing the Hitlerite military machine. We condemn any plan to criminalize all those who want to preserve the historical memory and the real history written by the people of Kazakhstan, as well as the collaborators of the Nazis and their activities.
We condemn all actions taken by the Government of Kazakhstan to justify the murderers of the Soviet peoples and the enemies of the socialist power, and call on it to stop implementing this unhistorical and dangerous plan. We stand in solidarity with the people of Kazakhstan, who oppose all attempts to justify the murderers–collaborators of the Nazis and the SS.
The undersigned:
1. Gkiokas Giannis, MP of the KKE,
2. Zarianopoulos Sotiris, Municipal Councillor in Thessaloniki , former MEP of the KKE,
3. Katimertzis Giorgos, Chairman of the Administrative Board of the Panhellenic Union of Fighters in the Greek Resistance and the Democratic Army of Greece (PEAEA–DSE),
4. Maria Komninaka, MP of the KKE,
5. Lambroulis Giorgos, Vice President of the Greek Parliament, MP of the KKE,
6. Mavrikos Giorgos, General Secretary of the World Federation of Trade Unions (WFTU),
7. Mentis Mais, President of the Labour Centre of Lavrio–Eastern Attica,
8. Mitzea Panagiota, General Secretary of the Panhellenic Union of Fighters in the Greek Resistance and the Democratic Army of Greece (PEAEA–DSE), member of the Executive  Secretariat of the International Federation of Resistance Fighters (FIR),
9. Nikolaou-Alavanos Lefteris, MEP of the KKE,
10. Ksourafis Nikos, President of the Labour Centre of Piraeus,
11. Orgetta Marianna, former President of the Panhellenic Union of Exiled Fighters of Makronissos,
12. Papadakis Kostas, MEP of the KKE,
13. Peletidis Kostas, Mayor of Patras,
14. Selekos Michalis, Municipal Councillor in Haidari, former Mayor,
15. Simos Vaggelis, Municipal Councillor in Haidari, former Mayor,
16. Stamelos Ilias, Municipal Councillor in Kaisariani, former Mayor,
17. Tavoulari Giota, President of the Federation of Workers in the Pharmaceutical Industry of Greece,
18. Tasioulas Giannis, President of the Federation of Builders and Related Professions,
19. Touglidis Grigoris, First Vice President of the Panhellenic Union of Fighters in the Greek Resistance and the Democratic Army of Greece (PEAEA–DSE) and Vice President of the Executive Secretariat of the International Federation of Resistance Fighters (FIR),
20. Halvatzis Spyros, former president of the Association of Prisoners and Exiled Fighters (1967–1974)."