The interview of Pyatt confirmed the dangerous commitments of the government to the USA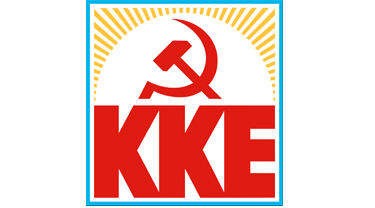 Commenting on US ambassador Geoffrey Pyatt's recent interview on SKAI TV, the Press Office of the CC of the KKE states:
"The interview of the ambassador of the USA confirmed that the Greek Government has undertaken very dangerous – for the Greek people – commitments that are gradually being revealed while the Greek government is transforming to the best "dealer" of the USA-NATO plans in the region. The aim is to make Greece a 'geopolitical hinge' between NATO, the EU and the broader region, as he characteristically said.
For that reason, after all, the negotiations for the FYROM naming issue are accelerating, aiming at the accession of the neighboring country in NATO and the EU.
For that reason, the US-NATO military bases are being expanded and upgraded, with the base of Souda in Crete being 'more active now than ever' as a stronghold for the military intervention in Syria.
For that reason, particularly Northern Greece, with Thessaloníki as its epicenter, is planned to operate as the economic political and military center for the broader region, in the context of the fierce competition developed with other powers, such as Russia and China.
At the same time the US ambassador is 'washing his hands' for the Greek-Turkish issues, saying that these must be addressed in the framework of the NATO alliance.
Finally, both the SYRIZA-ANEL government and the prime minister took credit from the US ambassador for the mutation 'for the better' and basically for the anti-people policy they are implementing so that Greece becomes an attractive investment destination, however, on the ruins of the people's rights."
01.02.2018