COMMUNIST PARTY OF GREECE
The mass popular action will crush the fascist elements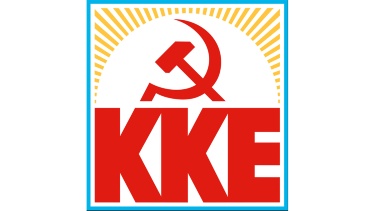 Statement of the Press Office of the CC
In a statement on Sunday, 3 October on the fascist attack against members of the KKE and KNE, the Press Office of the CC of the KKE notes the following:
"The cowardly and murderous attack that took place today by fascist criminals against members of the KKE and KNE while they were conducting a political campaign with the Call of the CC of the KKE in Ilioupoli, Thessaloniki, follows the recent fascist attacks in Thessaloniki and other regions and constitutes an overall attack against the people and the youth that will not remain unanswered by the workers'–people's movement. The mass popular action will isolate and crush the fascist criminal elements.
One year after the conviction of the criminal Golden Dawn, it is demonstrated that fascism is and remains an invaluable weapon and multi-tool of the system, not hesitating to utilize it against the movement and the communists, who are at the forefront of the organization and reinforcement of the people's struggle.
Various government officials, politicians, journalists, and other figures of the Establishment who equate criminal Nazi violence with the people's struggle and the KKE's activity, reproducing the notion of the "two extremes", are not blameless. In this way, they exonerate and eventually arm the fascists. The ND government bears heavy responsibility for the tolerance shown by its officials and state mechanisms towards these groups.
They are deluded and unhistorical if they believe that in this way they will impede the activity of the KKE and KNE, their vanguard contribution to the organization of the workers'–people's struggles. The militant rallying of the people and the youth around the KKE will grow stronger, targeting the system that gives rise to poverty, exploitation, wars, and fascism–Nazism."
06.10.2021