New mass rallies in Athens and other cities
The monstrous draft bill must be repealed. Hands off the 8-hour working day!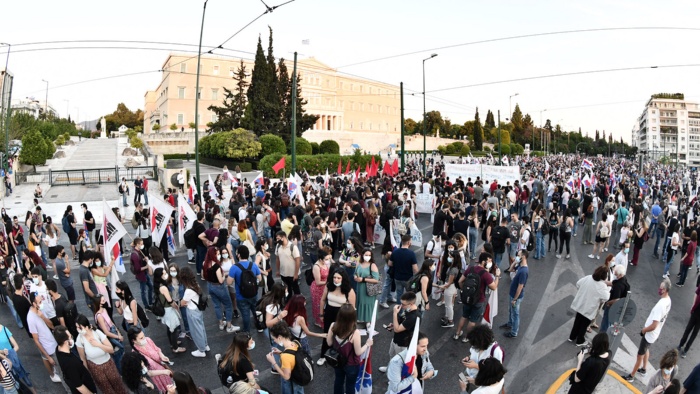 On Thursday 03/06, the workers and trade unions rallied in PAME responded with new mass rallies in Athens, Thessaloniki, and other cities, demanding that the government immediately repeals the monstrous draft bill that provides for the abolition of the 8-hour working day.
The GS of the CC of the KKE, D. Koutsoumbas, attended the rally in Athens and stated, among other things, to the Press that:
"The anti-labour monstrous draft bill of the ND government cannot be improved, it must not even be introduced to Parliament. It must be immediately repealed. We are here today and will be on the road of struggle everyday to defend the stable daily working time, the 8-hour working day, against its regulation that takes us back to the Middle Ages."
The trade unions rallied in PAME are stepping up their action for the success of the general strike on the 10th of June.