THE KKE ON THE MITSOTAKIS–BIDEN MEETING
The people will pay for the "Greece-US all-time high relationship" with deeper involvement in war plans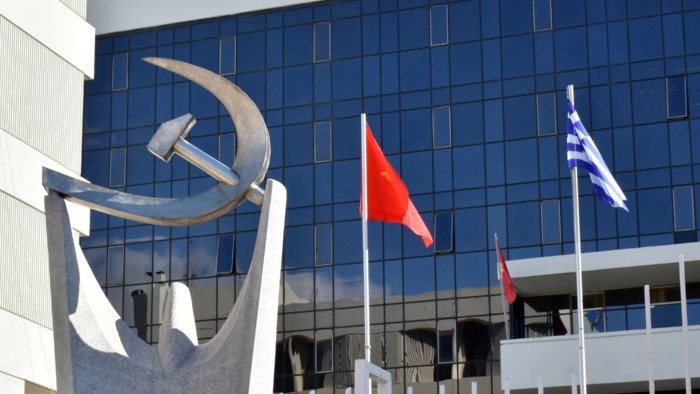 The Press Office of the CC of the KKE issued the following comment on the Mitsotakis-Biden meeting:
"Mr Mitsotakis presents to the US the role of the Greek state as a "good egg" in NATO and an intermediary for the energy business that is being promoted —with the dominant role of the US— against the backdrop of the war in Ukraine.
However, the big loser ofthis "transaction"will be the Greek people who will pay for the "Greece-US all time-high relationship" with deeper involvement in war plans, greater energy poverty, a new NATO armsrace, and new great dangers for the sovereign rights of the country. The winners will be the so-called investors, i.e. the business groups on both sides who will benefit from the risky plans at the expense of the people.
As for the alleged protection against Turkish provocation, it is enough to see the bargaining that is currently being conducted between NATO–the USA and Turkey on the occasion of the accession of Sweden and Finland to the Euro-Atlantic alliance. The factor thatleads to the undermining of sovereign rights and "co-exploitation" solutions is the safeguarding of NATO's cohesion, which also permeates Greek-Turkish relations.
18/5/2022