The strengthening of the KKE in the parliamentary elections with 7.23%, 425,000 votes and 26 MPs is a positive step within a negative correlation of forces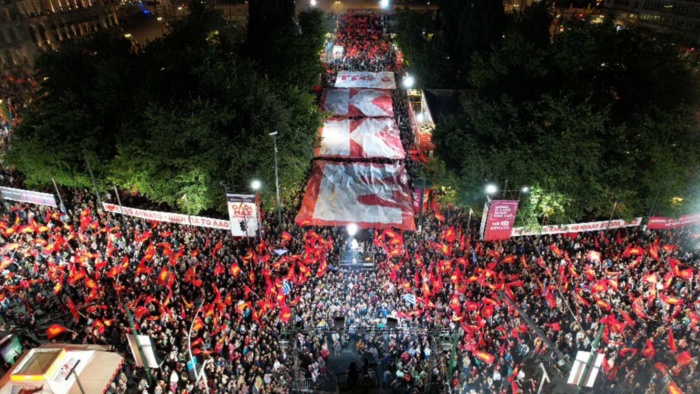 With 99.7% of the votes counted in the elections of 21 May 2023, the KKE made a significant 2% increase, getting 7.23%, 425,795 votes (+126,000) and 26 MPs (+11 MPs).
The right-wing party of New Democracy (40.79%) prevailed in the elections, while the parties of the new social democracy, that is SYRIZA (20.07%) and MeRA25 (2.62%), which did not cross the 3% threshold, recorded a significant decline. The oldest party of social democracy, PASOK (11.46%), was strengthened, while the nationalist party Hellenic Solution (4.45%) was reelected. You can find the detailed results here: https://inter.kke.gr/en/articles/Significant-rise-of-the-KKE-a-hopeful-message-for-the-people/ .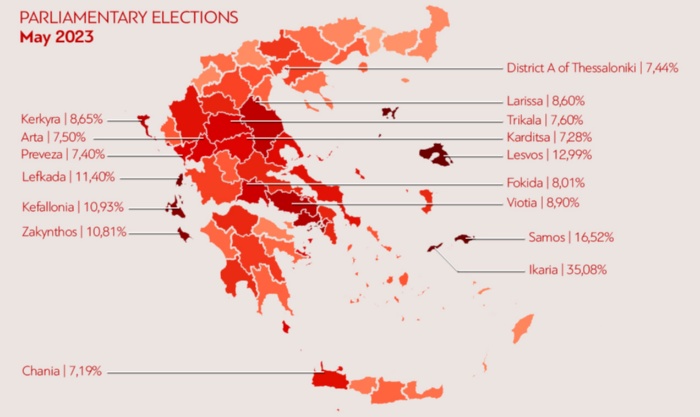 In the elections of 21 May, the KKE achieved a significant increase in the urban centres, in the working-class neighbourhoods of Athens, Piraeus and other large cities, getting close to or even over 10%. Nationwide, the KKE increased its votes by 42% in 12 of the 13 regions of Greece compared to the previous 2019 elections. The KKE also received more than 10% among voters abroad. It took the first place with 35% of the votes on the island of Ikaria, previously a place of exile for communists.
The ruling party of New Democracy, which elected 146 seats (out of 300 in the Greek parliament), decided not to enter into a governmental coalition with another party in order to secure an absolute majority in parliament. As a result, the country is headed for new parliamentary elections, most likely to be held on 25 June 2023. The new elections will be held under a different electoral law, which guarantees the first party a bonus of 40 seats, enabling it to form a single-party government. To retain the 26 seats it elected on 21/5, the KKE will have to achieve a new increase in its numbers and votes.
On 22/5/23 met the CC of the KKE, which assessed the result as a "positive step within a negative correlation of forces" and set the goal of intensifying the party's political battle to emerge even stronger in the new elections. In the next few days, we will publish the translated Statement of the CC of the KKE.
We would like to thank the dozens of Communist and Workers' parties, both for the support they gave to our party during the pre-election period, and for the congratulatory messages arriving at the headquarters of the CC of the KKE.